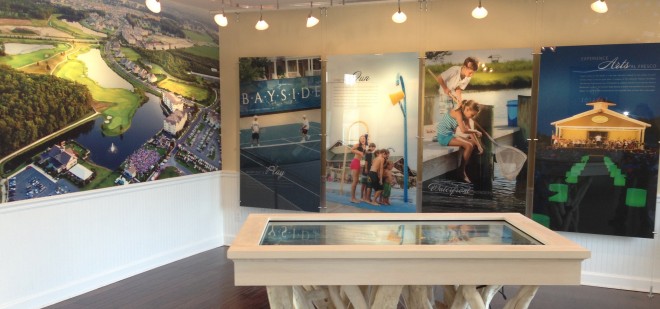 We are back! Due to popular demand, team J&J has reunited to bring Schell Brothers to Bayside and we couldn't be more excited!
We are now up and running in the NEW Bayside Welcome Center! This is the perfect spot to learn about Bayside and to see if it's the right fit for you.
One of our favorite new features about the Welcome Center is the interactive display. It's like a massive iPad on a table where you can scroll through photos of the neighborhood and our homes. I can't keep my hands off this thing; you've got to come check it out!
This Welcome Center is our new home until our Sanibel Model is completed this spring. We will be rolling out the leaseback details at the beginning of the year. Let us know if you'd like to be added to the waiting list! We also have just a few single family sites left and have released the sites for our twin home series.
Don't forget our Holiday Incentive ends December 23rd; you won't want to miss this!
One last thing, January 18th will be our Schell Brothers Welcome Center Grand Opening, so save the date.  More details to follow.
Bayside Welcome Center
31254 Americana Parkway
Selbyville, DE 19975