Why Choose Schell?
There are many reasons to build your new home with Schell Brothers, and the one thing that sets us apart the most is our purpose and culture of happiness.
Don't miss these highlights:
Experience the Difference
You'll love our streamlined processes and innovative tools, like our Online Design Studio. More about the experience
The Schellter Advantage
Your home will use less than half the energy used by typical existing homes of similar size. More about our homes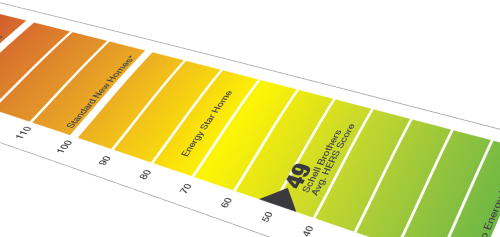 ---
Why We Exist
Our Purpose We've decided to maximize happiness
rather than profit.
Our company has a very unique purpose: to maximize happiness rather than profit. Chris Schell left a lucrative career in finance to found Schell Brothers with the sole intent of creating a company that put the happiness of its employees and customers above all else. Ironically and unintentionally, Chris discovered that a genuine commitment to this purpose has made Schell Brothers surprisingly "successful" by all definitions of the word.
"Corporate America is too focused on profit & growth, often to the detriment of happiness & quality of life." Chris Schell
"Corporate America is too focused on profit & growth, often to the detriment of happiness & quality of life." Chris Schell
In no other area is our mission to maximize happiness more evident than in the attitude and energy of our team members. Our customers are constantly commenting on how amazing our people are. Our company culture is very unique and tends to attract fun loving outgoing people who genuinely enjoy life and love being a part of the Schell Brothers team. Learn More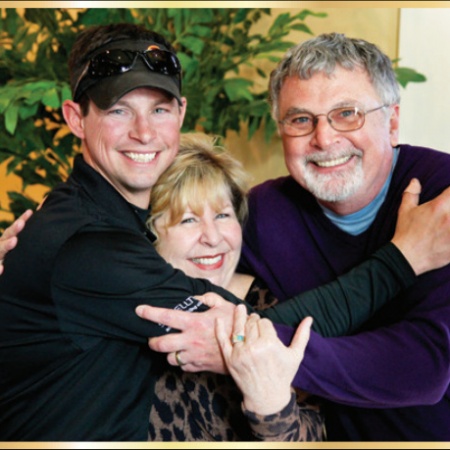 ---
Homebuyer's Journey
We get to know you!
Understandably, you will have lots of questions about your new home. We are here for you. So we can ensure you have the best and most FUN homebuying journey, we will ask you some questions that allow us to learn about you! Then we will help guide you to the best-suited community, floorplan, and homesite for your family.
What will we ask?

Great question 😉
What is motivating your visit to us?

What has recently changed that made you and your family decide that purchasing a new home makes sense?

What is it about your current home/location/overall situation that no longer works for you?

What can a new home offer you that is different than what you have now?

What has prevented you from making the change you want in your living situation? And most importantly, HOW CAN WE HELP?

Home Site and
Floor Plan Tour
All of our Community Sales Managers have training in construction and on-site tours. After we have concluded that Schell Brothers is a good fit, we can get out on-site and explore the available homes and sites we have to offer.
In addition, we have access to many virtual guides and tours inside our sales centers and right at our fingertips. So don't let a rainy day stop you from coming in because we can virtually (pun intended) explore all we have to offer in the comfort of our model home.
Pricing a Home
Our sales centers have kiosks that allow us to screen share during the pricing appointment, which means pricing is transparent. With the help of our Online Design Studio, we provide you with a complete understanding of your new home and how you can personalize it.
The Purchase!
You have selected the site and personalized the home that works best for you. We will explain what it means to purchase a Schell Brothers home and set expectations about your exciting new home journey.
---
How We Do It
Your Experience We've reimagined every part of the home building experience.
Design Process
Our design process provides homeowners with all the tools and resources necessary to make choosing beautiful finishes fun and easy. In addition to spending a full day with a design professional in our Dare to Dream Design Studio, buyers can browse our Online Design Studio to view inspiration photos and create finish collages. Learn More
"Our experience in the Design Studio couldn't have been better!" Barry & Karen
Construction Process
At Schell Brothers, we take pride in our commitment to keeping our customers involved and informed throughout the construction process. In addition to the regularly scheduled meetings prior to, during, and after construction, our Construction Managers will touch base with you frequently to provide updates and answer any questions you may have.
Warranty Service
Schell Brothers is known for providing outstanding customer service. While many builders rely solely on their subcontractor to provide post-settlement service, Schell Brothers has an entire Warranty Service department dedicated to assisting our homeowners. Warranty Service Requests can be submitted through our online portal and our team of professional coordinators and technicians will be ready to assist you. Learn More
---
What You Get
THE NEW STANDARD IN NEW HOMES High-performance homes with quality craftsmanship and extensive personalization.
Schell Brothers has earned a reputation as a builder of high-end homes while also providing a professional, fun, and stress-free home buying experience.
In fact, many of our homeowners could easily afford a more expensive home but chose Schell Brothers after doing their research and realizing that a Schell Brothers home provided everything they were looking for and was a much smarter investment.
Extensive Personalization
You don't need to buy a custom home to get beautiful high-end finishes and awe-inspiring spaces adapted perfectly for the way you live. Schell Brothers offers numerous floorplan options including additional bedrooms and bathrooms, living area extensions, luxury primary suites, finished basements, home theatres, multi-level courtyards, and much more. We also offer a broad selection of finishes including gourmet kitchens, exotic hardwood and tile, furniture style vanities, wainscoting, coffered ceilings, whole house audio, and more.
Amazing Value
Most large builders focus on reducing costs by building "boxy" homes using the least expensive labor and materials. At Schell Brothers, we're willing to pay more for better materials, experienced craftsmen, and attractive/functional designs. Fortunately, our volume of business allows us to negotiate much lower prices for the same premium materials and labor used by high-end builders. Upon completion, your dream home will have beautiful high-end finishes and awe-inspiring spaces adapted perfectly to the way you live.
Ultra Energy Efficient
Schell Brothers homes use less than half the amount of energy used by a typical existing home of similar size. That's the Schellter Advantage. From our 6" exterior walls with R-23 blown-in insulation to our tankless Rinnai water heaters, a Schell Brothers home includes numerous energy saving "green" features. These features not only greatly reduce your utility bills, they also increase the resale value of your home. Learn More
The lower a home's HERS score, the more energy efficient it is.
Schell Brothers New Homes
The Home Energy Rating System (HERS) Index is the industry standard by which a home's energy efficiency is measured. Lower is better.
Innovative Floor Plans
Our innovative home plans have won numerous awards including several National Gold Awards, the highest honor awarded to a U.S. builder. Our homes are designed to not only minimize "wasted" space but to enhance the areas of the home that are most important to the homeowner. Our unique home plans are constantly evolving and include everything today's homebuyer wants and needs.
Curb Appeal
A tremendous amount of time and effort goes into the exterior design of our homes. The exceptional curb appeal of a Schell Brothers home is not only a reflection of the quality and care that goes into the home but also a huge source of pride for our homeowners.
"Your homes just feel better" is something we hear a lot when people tour our models.
Hi there, I'm Carole Britain.
I'm here to help! I can answer questions about communities and floor plans. I can also schedule a virtual appointment for you.
Request an Appointment.
Thanks for your interest! We can't wait to meet with you.
To best help you, the first step is for us to get to know you better and understand what you're looking for via a virtual appointment. That way we can point you in the right direction when you're ready to visit our communities in person.
×