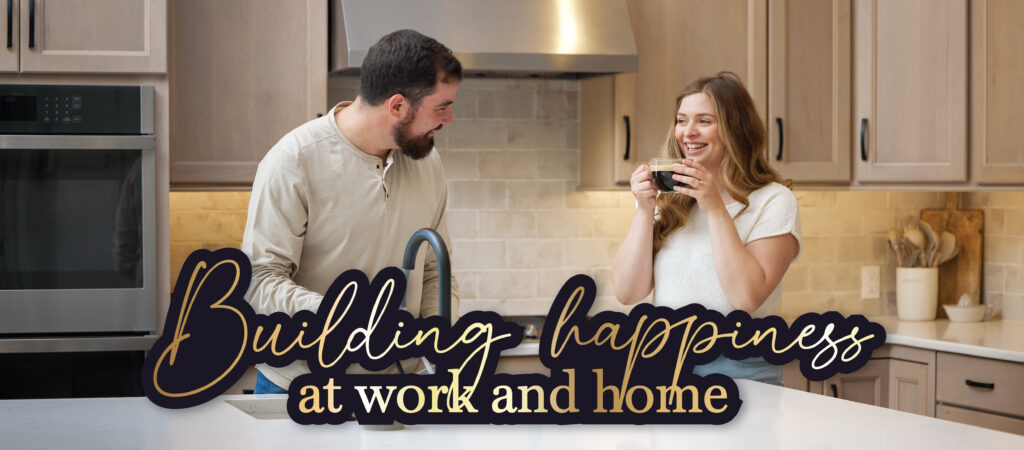 Schell Brothers has been proudly building homes for 20 years. Our employees wholeheartedly believe in our product and our company's mission of creating happiness. 1 out of 4 Schell employees proudly lives in a Schell Brothers home. Read on to hear all about Zach's experience building happiness at work and home.
What made you choose to work for Schell?
My Uncle Matty has worked for Schell Brothers for 16 years so I grew up around the company and fell in love with the culture. The homes we build are beautiful but it's the people who work here and the sense of family that has always pulled me here. When Schell came to Richmond and my timing was right, I hopped aboard!
How many years have you been with the company?
Coming up on 4 years!!
What is your favorite thing about working for Schell?
The people. Like any job, there are good days and bad days, but it's the team around me that makes this place so special. They celebrate the good times and pull me up during the bad times. I have met some lifelong friends working here. Obviously, the events are amazing as well! What other job has beach days, beer pong tournaments, a live skit show? You always know there is something fun right around the corner.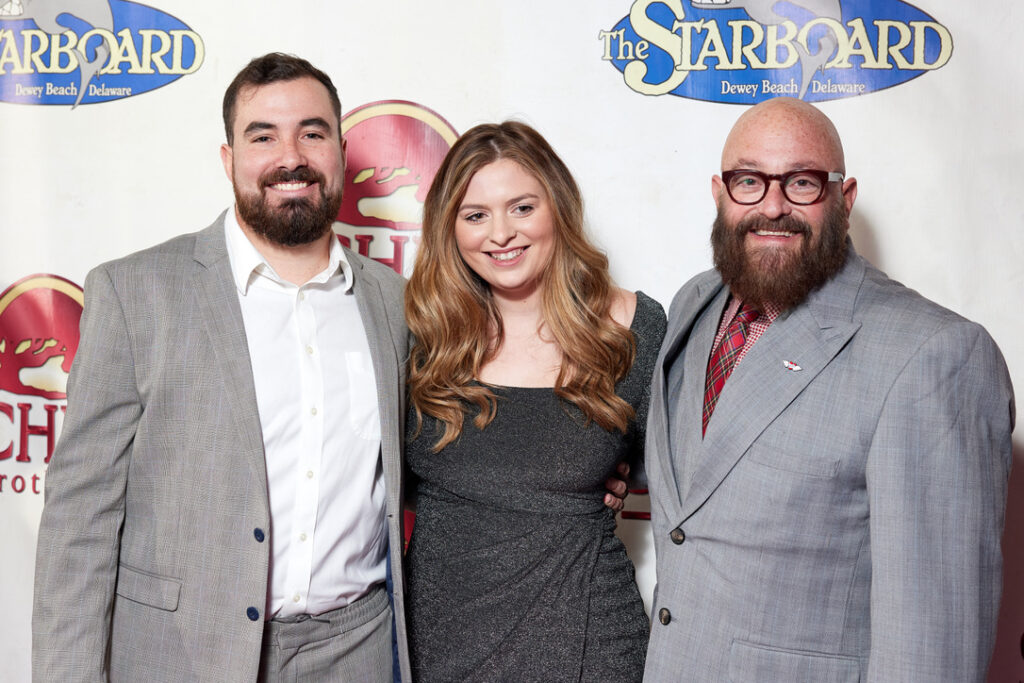 What has been your favorite volunteer opportunity?
Two years ago we had the opportunity to build a playground for a young boy with cancer. People from the Richmond and Delaware Divisions met up and spent the day working together to surprise this little boy and his sister. The look on his face when he came outside is a memory I will always keep with me, there wasn't a single person who wasn't emotional watching him jump up and down and run over to his new playground. It was a very special moment and something I hope we can do again soon!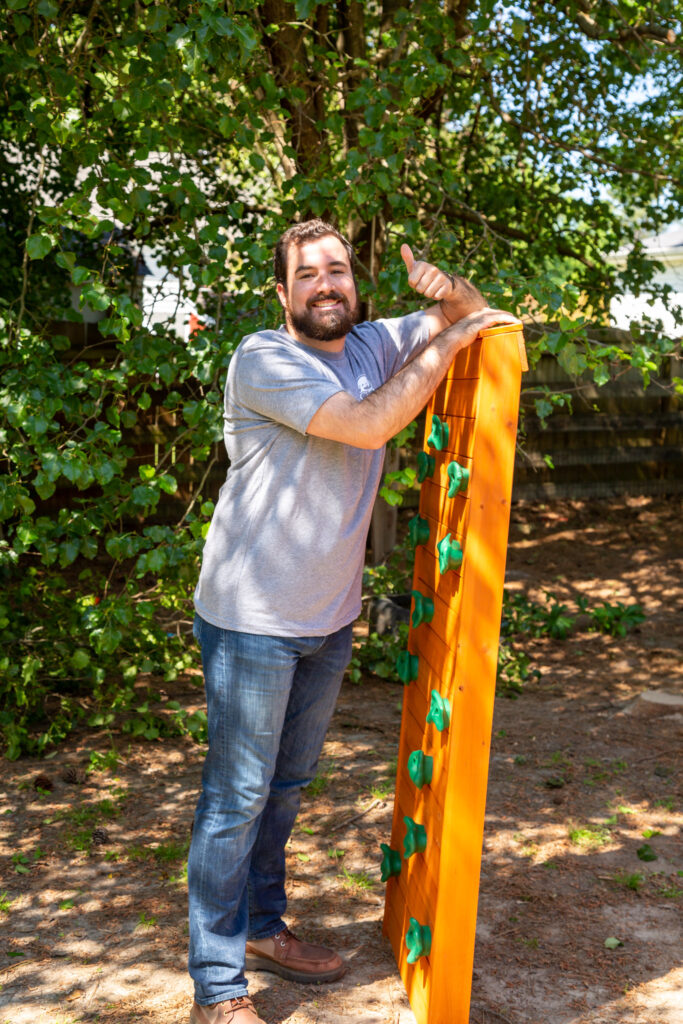 Why did you pick a Schell community? What is your favorite thing about living in a Schell community?
River Mill fits our family and lifestyle perfectly. There are sidewalks throughout the neighborhood and trails that run along the banks of the Chickahominy River which we walk just about every day. There's a pool, clubhouse and playground which my two boys love and there are family friendly events during the spring and summer almost every week. The location is great, being only 10 minutes from downtown Richmond and about 20 minutes from Short Pump Town Center. It is also close to both my mom and sister which is a big plus! Overall the neighborhood is very active and friendly which is exactly what we were looking for a place to call home.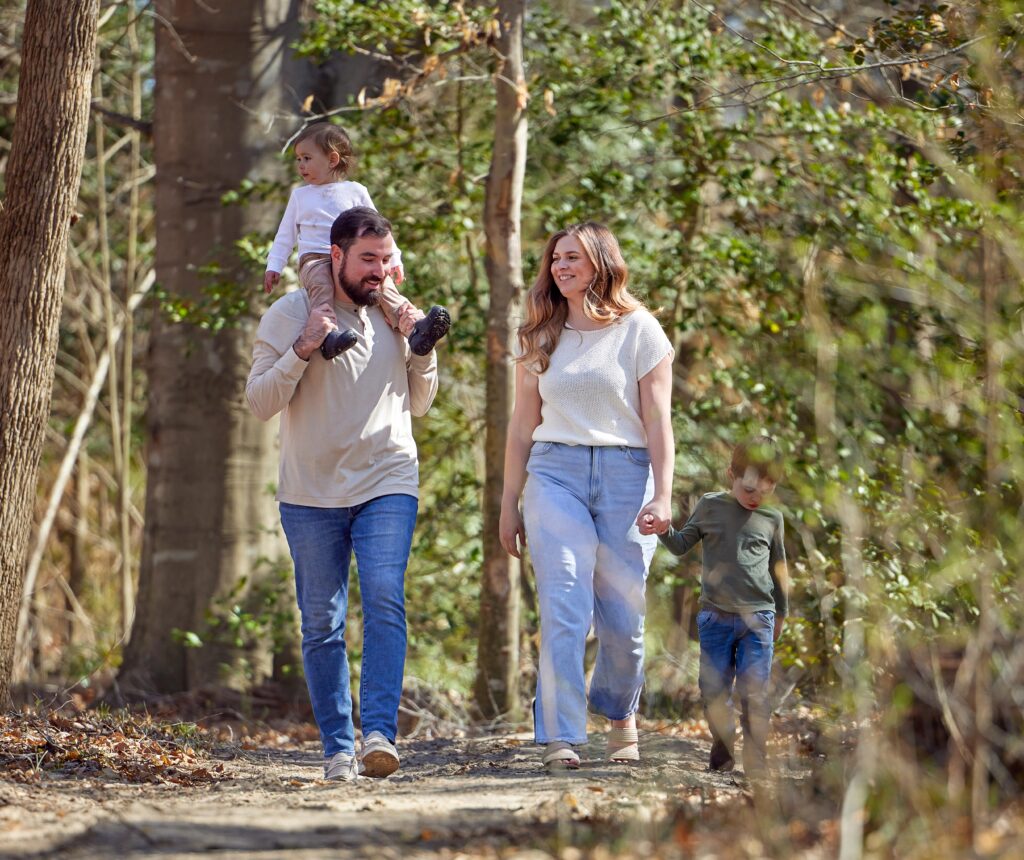 How was your home building experience?
It was awesome! We were definitely a bit nervous going into it with this being our first time purchasing a home but everyone was so patient and friendly, it made the process very smooth. It was really cool getting to build with Schell because our construction manager and sales rep were both people I consider to be close friends and our designer was my uncle. They shared in our excitement and were always very easy to get in contact with since I always knew exactly where to find them :). Tabby and I have been playing around on the online design studio for years building our dream home but its different going in with your budget in mind. Matty was able to take all of our ideas and budget and design us a home which we are still amazed by every morning that we wake up.
What is your favorite thing about your home and why?
Collectively I would say our Screen Porch. It doesn't matter how hot or cold it is, we are outside on that porch every day. Tabby would probably say our Owners Bathroom. The colors make it feel very peaceful and calming and we added in the free standing tub which she has always wanted. Mine would probably be the garage. I have never had a garage before so just having a place to put all of our stuff and to park the car in during the winter is such a luxury.
Favorite memory while working for Schell?
I have so many great memories working for this company it is hard to choose just one. I remember my first sales meeting, how out of place and nervous I felt walking in. But by the time that first meeting was over, I had already warmed up to my coworkers and I knew I had found a very special group of people. Of course, I remember my first Turkey Bowl, intercepting Dan Mattas pass before halftime and then spiking the ball in front of him… good times. But one of my most recent experiences might be the most special. I had been working with this woman and her husband for over a year and they were never able to secure the homesites they wanted before they were purchased by someone else. Her husband unfortunately passed away and his last wish was that she move on and live her life to the fullest. We had a home that was close to completion suddenly become available and it was the exact floorplan and options that she wanted. I gave her a call and after making it official she broke down and cried in my arms and told me how thankful she was to be able to build with our company and live in a neighborhood where she can start the next chapter of her life. I feel like we truly made a major impact on her life and that's why we do what we do.
What floor plan did you choose and why?
The Heather. We love to host so the open concept was exactly what we were looking for. We have two young boys so being on the same floor as them was very important to us. The main living space is surrounded by windows so during the day our home is filled with natural light which is amazing.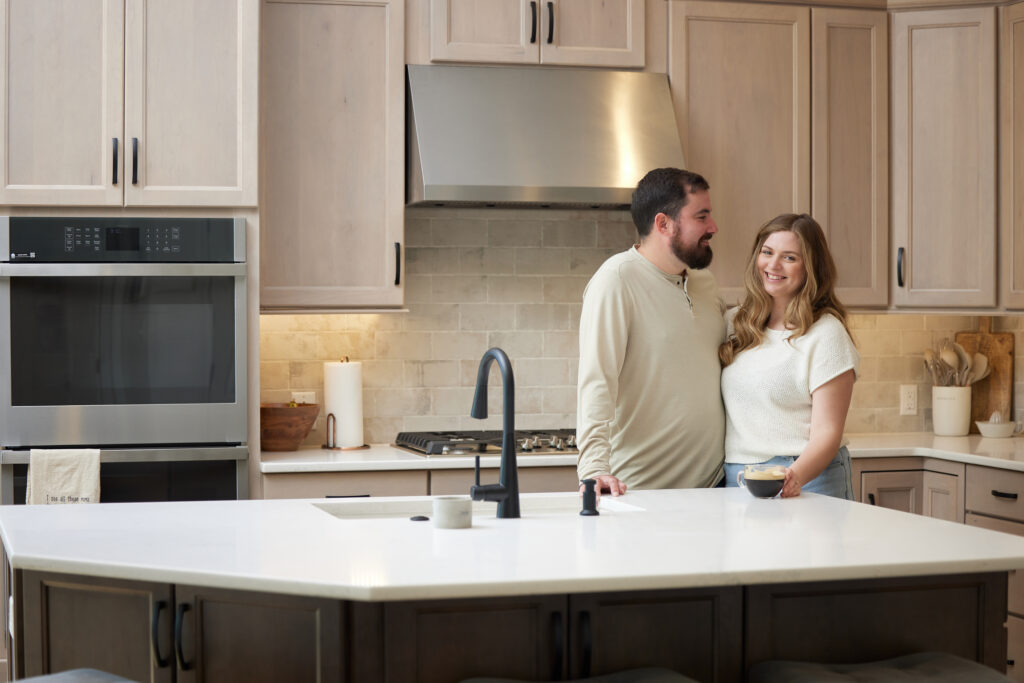 As a local who is in the know, where can we find you on a Friday night?
We are definitely foodies and the great thing about Richmond is that the food scene has really taken off over the last few years. Our favorites spots right now are Yaya's cookbook, which is home to some of the areas best Asian Street Food, L'Opossum, which serves modern French cuisine with a southern twist and was named best restaurant in the south by Southern Living Magazine in 2018, and Fall Line which is a fairly new restaurant in downtown Richmond which also specializes in southern cooking and has some of the best fried chicken I have ever had.