Our customers love sharing their
Happy Stories.
In the words of our friends and customers - we're building the best communities and lasting friendships.
Read More
Snodgrass Testimonial - Richmond

Pace Testimonial - Richmond

A Home So Nice They Bought it Twice

5 Reasons to Choose Truitt Homestead.

The Rubritzes Testimonial

Suzanne Vazzano & Ellen VanDeusen Testimonial

Stephan & Michael

Salon owners Stephan and Michael chose Sawgrass North. They knew they wanted to live in a beautiful community close to the beach and their business. They were attracted to Sawgrass North for its tranquil, tight-knit community feel and they can't wait to enjoy dinner parties with neighbors or evenings in downtown Rehoboth, only a few short minutes away from their new home.

Shawn and Daniel Xiong

Restaurant owners Sean and Danielle chose Sawgrass North for its positive energy and relaxing atmosphere. After a busy evening in their Rehoboth restaurant, Confucius, they love coming home to their quiet and private community just minutes from downtown Rehoboth.

Paula Castiglione

Local realtor Paula was the first buyer to sign a contract in Sawgrass North. Her knowledge of the best neighborhoods in the area led her straight to Sawgrass North,'for its' sought-after zip code, proximity to downtown Rehoboth, ample amenities, energy-efficient Schell homes and close-knit community feel she knew would quickly emerge.

What is your favorite room of your Schell home?

The Slades are here to tell us all about the favorite rooms in their home.
"We love our Schell Brothers home and felt like part of the family from the first time we walked into the sales center. As locals living in Lewes, we had the opportunity to explore nearly every builder in southern Delaware. We kept comparing every other option to Schell. We realized we weren't going to find a better builder, community or floor plan than what we had found with Schell."
Taylor & Rachel Sawgrass North Homeowners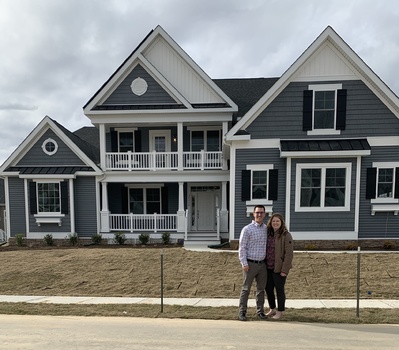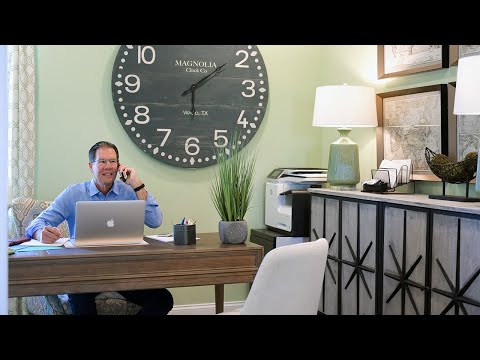 "It's the first basement we've had that isn't 20 degrees colder than the upstairs, and I love working in my office there."
Tom & Laura Coastal Club Homeowners
"Tidewater Landing has special meaning for us as my family previously owned property on Love Creek. I loved growing up there during the summers, so that is what initially drew us to the community. However, once we met Josh Hay and started looking at the models, the process moved forward quickly and we absolutely knew this was the place for us!"
Eric and Micheale Tidewater Homeowners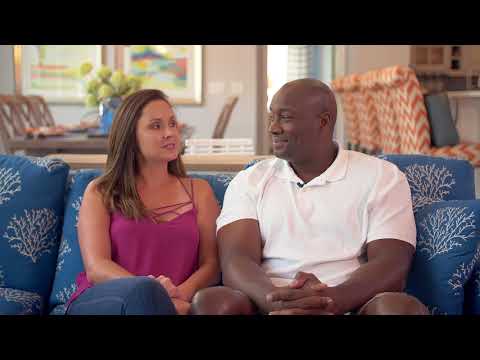 "We love enjoying a date night at home, cooking in our dream kitchen."
Tim & Kristen Peninsula Lakes Homeowners
"When we finally saw all of our selections installed in our new home, we found them absolutely stunning. We are delighted beyond expectation! It is the home Mimi and I have always wanted."
John & Margaret Ondov Bayside Homeowners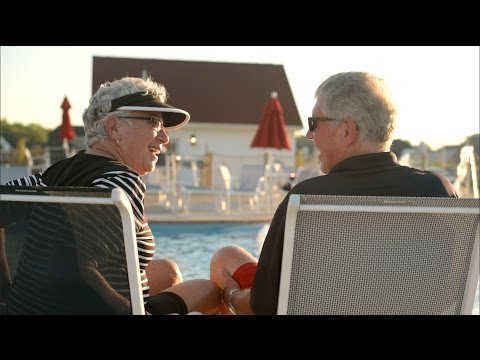 "We're so happy that after 30 years of vacationing here, we now call it home. "
Martha & Bob Coastal Club Homeowners
"Everyone was knowledgeable, friendly, willing to help at all times, and we could tell that everyone seemed to enjoy what they were doing. That meant a lot to us as homebuyers."
Cheryl & Mark Coastal Club Homeowners
"We've had a fabulous experience. We are in our 15th home (several were new construction) and our Schell Brothers experience has been the best."
Debra & Dennis Bayside Homeowners
"I recommend Schell Brothers to anyone interested in buying a home. The customer service was excellent from start to finish and continues today."
Susan & Jonathan Parkside Homeowners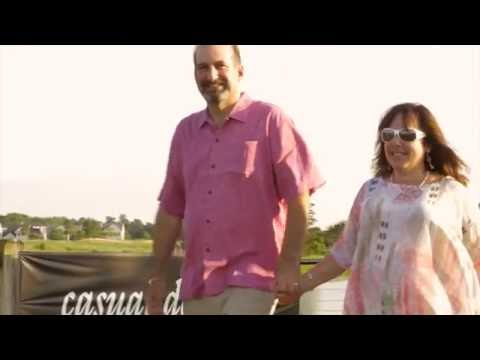 "It just feels like a sense of community, that's what the developer has built and thats what Schell has integrated themselves into."
Bob & Susan Bayside Homeowners
"As far as we're concerned, Schell Brothers is the very best builder in the country."
Alvin & Harriett Independence Homeowners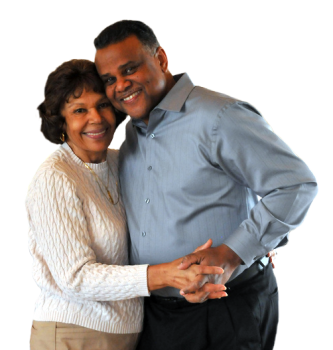 "Our home is very energy efficient. We are so glad we selected the dual fuel to run our heating and cooling needs. The house maintains a very even flow of heat and A/C and there are no cold rooms in winter or hot rooms in summer."
Maryann & William Independence Homeowners
"Your focus on quality and customer service is a combination that will provide your company with limitless growth & success. You have earned my confidence, trust & faith in your commitment to excellence."
Dennis & Debra Bayside Homeowners
"Schell Brothers' commitment to excellence and happiness convinced us that they were the builder for us!"
Neal & Laurie Senators Homeowners
"I had never been to Delaware before, but Schell Brothers made me feel like I was at home."
Larry & Maureen Peninsula Lakes Homeowners
"The Schell Team took pride in helping us innovate, visualize and make decisions when designing our new home. We were able to transform our wish list into a reality."
Steven & Michelle Bayside Homeowners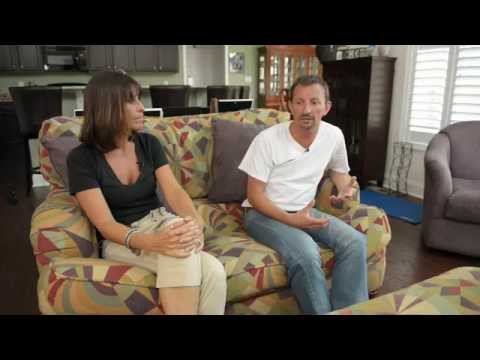 "We really wanted the Rehoboth Beach address. All the restaurants are awesome!"
Doug & Pam Sawgrass Homeowners
"The attention to detail makes Schell Brothers the leader in the market by a landslide. You can easily see the quality in their model homes, and the value that their craftsmanship brings to the marketplace."
Josh & Genevieve Branch Out Homeowners
"Schell Brothers goes out of their way to make sure every buyer is happy and feels like part of a family."
Angel and Jerry Coastal Club Homeowners
"We were extremely impressed by the whole team. It is very evident much thought, planning and management has gone into every aspect of product delivery and follow up."
Tracy & James Coastal Club Homeowners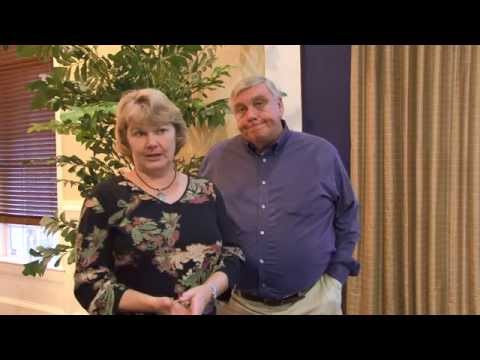 "The customer service was above and beyond excellent."
Fred & Shelley Independence Homeowners
"It has just the right mix of the traditional and contemporary designs that we had hoped to find."
Michelle & Bob Heritage Creek Homeowners
"One of the things I like most with Schell homes is the use of windows. I love all the natural light."
Donna Coastal Club Homeowner
"Schell lives up to the hype!"
Tom & Val Bayside Homeowners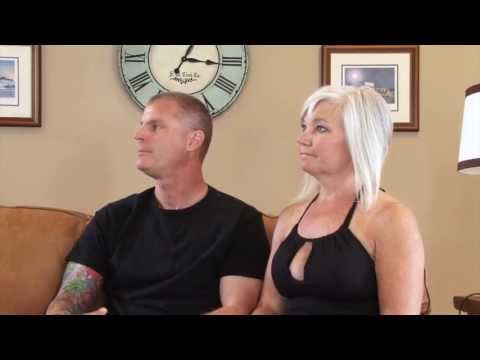 "It means a lot to deal with a builder who is involved in the community. You know he not only has a commitment to your home, but to the community in general."
Darrin & Eileen Heritage Creek Homeowners
"The experience from the selection process through construction and final settlement was presented and performed with competence and professionalism."
Jack & Mike Retreat at Love Creek Homeowners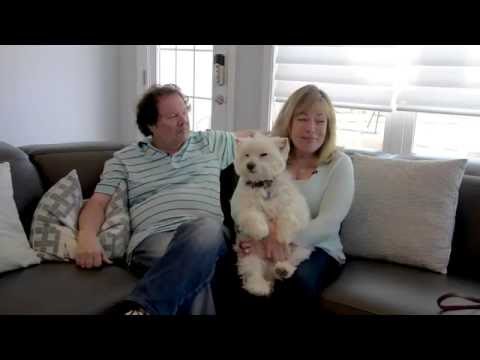 "We fell in love with the people and the quality of construction!"
Gary & Gail Bayside Homeowners
"We hear many many good things about Schell Brothers from people who are not connected in the building trades, and that just reinforces our decision to have Schell as our builder."
Steven & Jane Senators Homeowners
"We have been very pleased with all of the community give back the Schell family and company has done for so many here in the area. We are proud to be in one of your homes!"
Jonathan & Maryann Senators Homeowners
"They all are kind, considerate, compassionate and professional. What is even more remarkable is their unending energy, the countless hours they have given us and the love and respect they have for each other and you. This is all evident in the way they do their job."
Marie & Jim Branch Out Homeowners
"We just love your floor plans!"
Ken & Gerry Senators Homeowners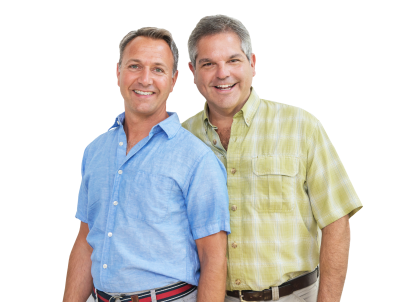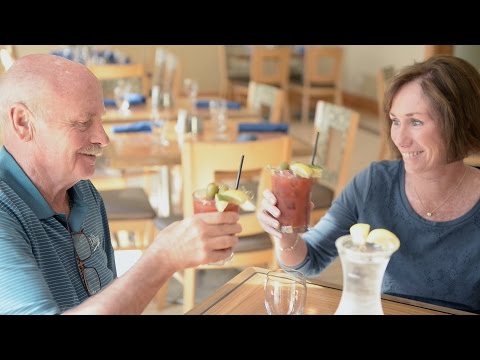 "Delaware is a great place to retire and it's close to our families."
Guy & Karen Peninsula Homeowners
"I have asthma and allergies, so the extra steps Schell has taken to improve indoor air quality and prevent moisture and humidity in the home and crawl space will help me breath more easily."
James & Maria Independence Homeowner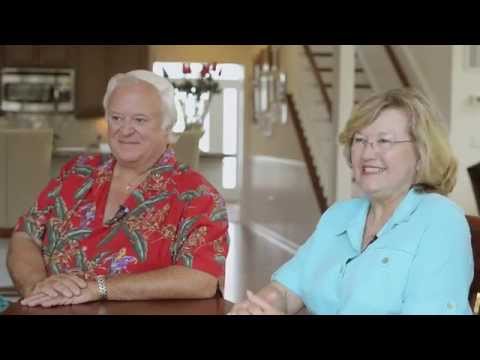 "The people of this community make Independence what it is."
Tom & Arlene Independence Homeowners
"They never disappointed us; on the contrary, they made the whole process enjoyable!"
Mike & Christina Reddenwood Homeowners
"We were very impressed with her knowledge and expertise in the field."
Tom & Susan Independence Homeowners
"We considered DE, because of the favorable tax climate for retirement, and while driving in the State for the first time and were bowled over by the beautiful craftsmanship."
Neal and Laurie Senators Homeowners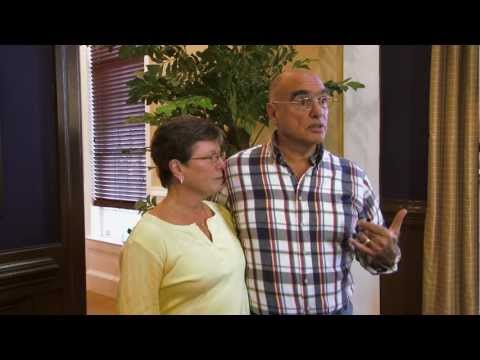 "The clubhouse at Independence really drew us to the community - it's such a great place to gather."
Tom & Gene Independence Homeowners
"Your work ethic is beyond anything Bob and I have ever seen."
Bob & Janice Independence Homeowners
"The Schell Brothers and the entire Indy team continue to work to make this a premier place to live for the 55 plus group."
Jim & Ann Independence Homeowners
"We know nothing about building so we wanted a builder we could trust. Schell Bros and Echelon Custom Homes have a solid reputation in the community. "
Tom & Susan Breakwater Homeowners
"Their patient enthusiasm was refreshing and carried throughout the process."
Larry & Judy Independence Homeowners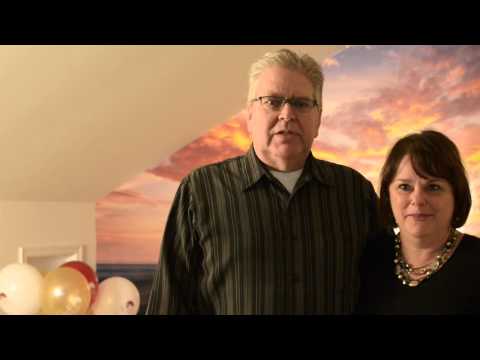 "When we came to Bayfront at Rehoboth, we just felt like this was home!"
Scott & Paula Bayfront at Rehoboth Homeowners
"Schell offered us a wide range of base houses to personalize. The Schell formula has allowed us to obtain our desired home at very reasonable pricing."
Stuart & Lelaine Branch Out Homeowners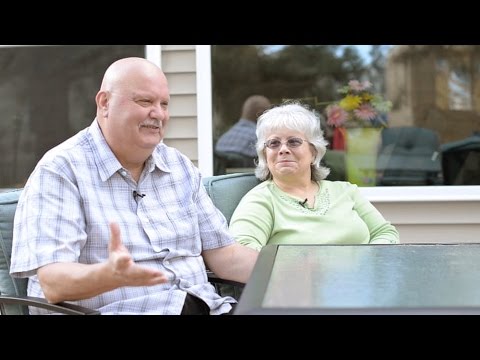 "We like the people. Everyone we've come across since we've moved here has been very friendly. "
Al & Nancy Wagamons Homeowners
"From the moment we set foot into the models, we felt we were at home. Aside from the incredible structural designs, layout, quality of workmanship, interior design, and obvious attention to detail, we have NEVER experienced such flawless customer service!"
Eileen & Michele Pelican Point Homeowners
"Our construction manager was great! He was very hands on and kept us informed every step along the way with phone calls and pictures."
Patrick & Jacquelyn Bayside Homeowners
"You should be very proud to have such an exceptional staff. Your sales and construction personnel are rock solid."
Susan & Tommy Independence Homeowners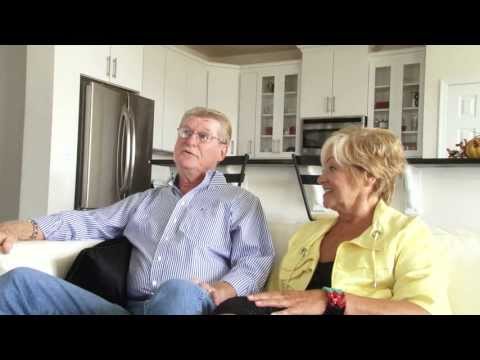 "Low tax living, an active community, and the friendly people were what sold us! "
Joe & Evelyn Indpendence Homeowners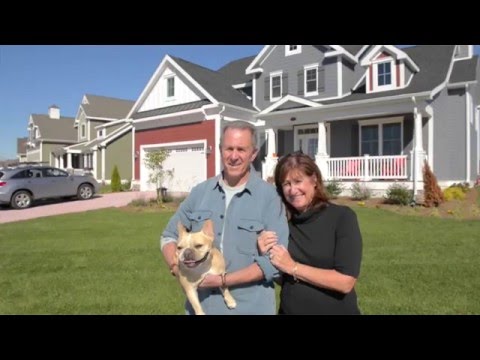 "Our experience in the Design Studio couldn't have been better!"
Barry & Karen Peninsula Homeowners
"The professionalism, workmanship, knowledge and "on time" updates, were unceasing and amazing."
Phil & Gerri Branch Out Homeowners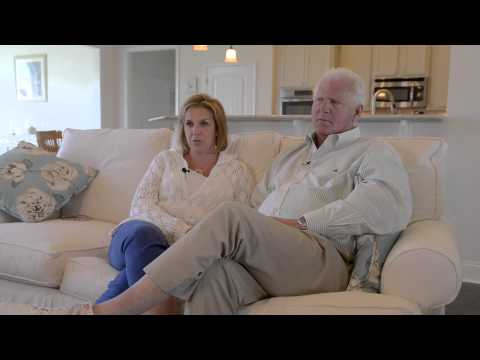 "Schell's incredible reputation is well-deserved."
Diana & Joe Senators Homeowners
"Our power bills are almost nothing now."
Don & Kathleen Senators Homeowners
"Your teams made us feel like your business depended on our satisfaction and made sure we had the home we wanted."
Reas & Diane Branch Out Homeowners
"Our new home affords us an attractive, comfortable, and welcoming living space for daily living, and for entertaining our family and friends."
Allyn & Joyce Bayside Homeowners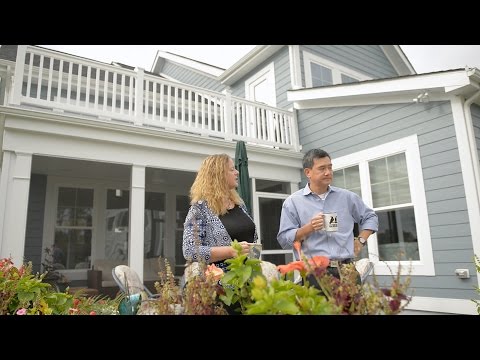 "As soon as we visited The Peninsula we knew this was the place for us."
Dick & Maryanne Peninsula Homeowners
"Thanks to all the employees of Schell and their dedication to their customers. Schell goes above and beyond any other. Keep Up the Great Work."
Glyn & Tony Senators Homeowners
"You and your team exceeded our expectations. Schell Brothers means what they say. "We are customer focused" and you are. Totally Satisfied! "
Henry & Lynn Schell Homeowner
"All the great reviews are what sold us!"
Mike & Kristen Wagamons Homeowners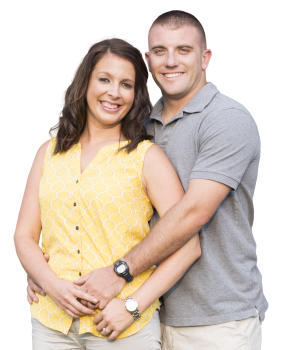 "My wife and I had a great experience with a staff member from customer service. He was very prompt, courteous, and very professional. His workmanship was outstanding."
Susan & Tommy Independence Homeowners
"The open concept of the Whimbrel will allow us to be all together in a setting that is conducive to entertaining the people in our lives that we love."
Barry & Karen Senators Homeowners
"This home was our first "new build." Our friends said we would probably have issues with the building process etc., but they were completely wrong! It was smooth sailing for us!"
William & Alma Bayfront Homeowners
"We did our homework. Nothing compares to Schell!"
Ray & Lisa Senators Homeowners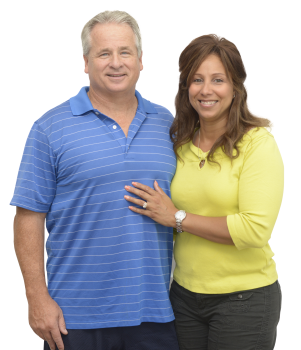 "The high standards of construction, energy efficiency, and healthy indoor air quality was exactly what we were looking for."
Bob & Joyce Independence Homeowners
"We are so happy with your team. Keep up with your excellent standards and the homeowners will continue to gravitate to you!"
Karen & Randy Independence Homeowners
"Our building process was seamless and pleasant!"
Michael & Joanna Lewes Landing Homeowner
"The Schell Brothers Team approach to working with the homeowner is probably a major contributing factor for the support shown by most homeowners. The support (from the Schell Brother employees) we have received to date from the initial sales contact to follow-up services has been outstanding."
Len & Ruth Independence Homeowners
"Josh is a great salesperson. He possesses genuine enthusiasm for both his job and the Schell organization."
Kathy & John Retreat at Love Creek Homeowners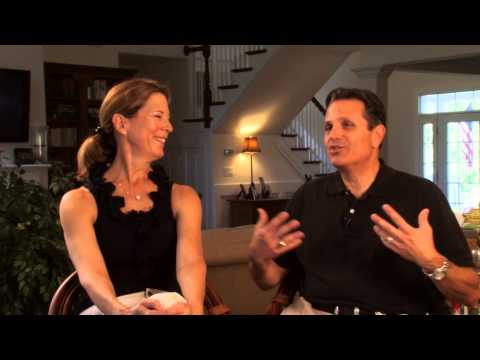 "I've been in construction for almost 34 years and I was very impressed with what I saw from Schell Brothers."
Nick & Patty Branch Out Homeowners
"After shopping several builders at the Delaware shore, Schell Brothers was by far the best choice for us. We couldn't ask for a better experience."
Rick, Robin, & Maggie Lewes Landing Homeowners
"This was our first time building a new home. Schell managed everything in a professional, customer-friendly manner and answered all of our questions. We feel welcome and happy in our new home and appreciate all of the work done by our new friends at Schell!"
Luis & Lori Bayside Homeowners
"I have been a realtor for 17 years in North Jersey, and have never had a client that had a "new build" as seamless as my experience with Schell."
Diane Coastal Club Homeowner
"Schell Brothers, through their seamless team efforts and commitment to integrity, have redefined the homebuilding process, and reshaped our lives."
Gail & Gary Bayside Homeowners
"We knew we wanted a quality build... and we have exactly that! "
Jeanie & Ed Branch Out Homeowners
"You understood our wishes and needs from the beginning and helped us accomplish it."
Henry & Catherine Independence Homeowner
"We have seen A LOT of homes, and no other builder had the design features that Schell offers as standard items in their homes."
Steven & Jane Senators Homeowners
"You have made this whole moving to DE experience WONDERFUL and Schell has been such a pleasure with every step of the process."
Beatty The Reserves at Lewes Landing Homeowner
"The customer experience has been absolutely terrific but doesn't end at the 30-day walk through. In fact, it's just the beginning of a happy, new journey."
John Peninsula Homeowner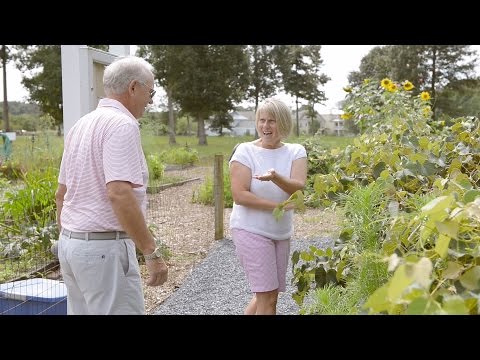 "Huge difference in curb appeal and quality."
Chuck & Kate Peninsula Homeowners
"As far as we are concerned, Schell Brothers is by far the most professional, and consumer-friendly builder in Delaware! We would recommend Schell without hesitation!"
Leo & Denise Pelican Point Homeowners
"If serious about relocating to the Beach do as we did. Shop everyone else first before visiting Schell Brothers at Lewes Landing or any other of their developments and it's likely that you'll never want to leave."
Paul The Reserves at Lewes Landing Homeowner
"You folks are the best, I've been so pleased with the workmanship and your attention to details and schedules. I'm very much looking forward to starting the new year in my new home."
Christine Breakwater Homeowner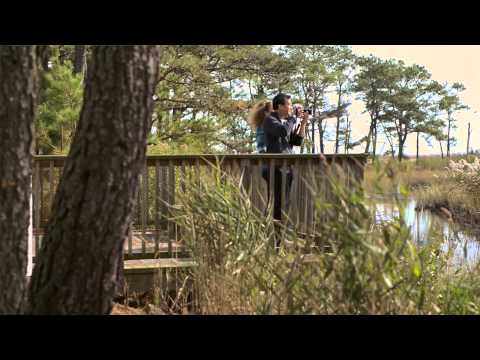 "We are literally living in nature and that's the fun part about it! Here at the Peninsula, life is good."
Dick & Maryanne Peninsula Homeowners
"Schell Brothers' home designs are fresh, open, and a hold a warmth that isn't often found."
Allen & Donna Peninsula Homeowners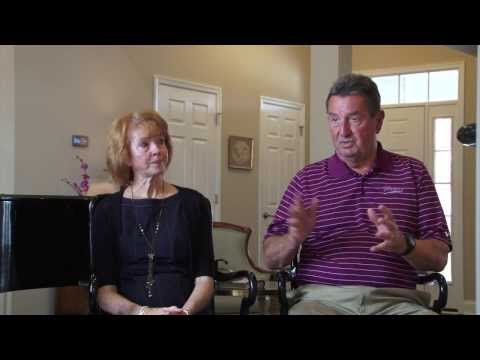 "We were able to build exactly what we wanted and our new home is the perfect fit for our lifestyle."
Fred & Judy Peninsula Homeowners
"There's no better feeling for a homeowner than to have confidence in those working on your home, and know that they treat your home as if it were their own."
Buddy Senators Homeowner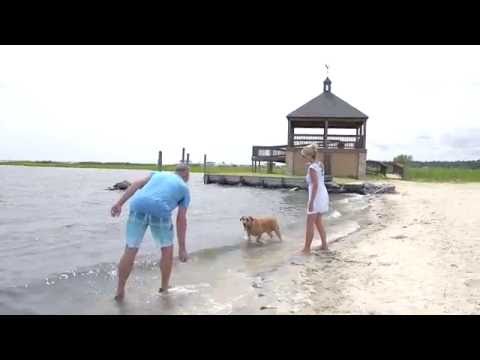 "Bayfront has the wow factor. We just knew we wanted to be here."
Jackie & Kevin Bayfront Homeowners
"Your professionalism, attitude, caring, and desire to make our experience a pleasant one is deeply appreciated."
Rick & Ceil Lewes Landing Homeowners
"Buying from Schell Brothers is like buying from family."
Walt & Sue Branch Out Homeowners
"I'm so happy after working with Schell Brothers, I wouldn't even consider another builder."
Mike Retreat at Love Creek Homeowner
"The people who work for Schell Brothers are the best and the most responsive staff that we have ever met. Their reputation is only exceeded by their actions!!!"
Kathy Retreat at Love Creek Homeowner
"It has been a great experience with all the members of the Schell Brothers team. Schell really does live up to their reputation! "
Jen Independence Homeowners
"Your employees made our experience everything you promised. I am proud to own a Schell Brothers Home!"
David & Maureen Peninsula Homeowners
"Sawgrass keeps us close to the downtown area while giving us the quiet and amenities we seek. "
Raymond & Mary Sawgrass Homeowners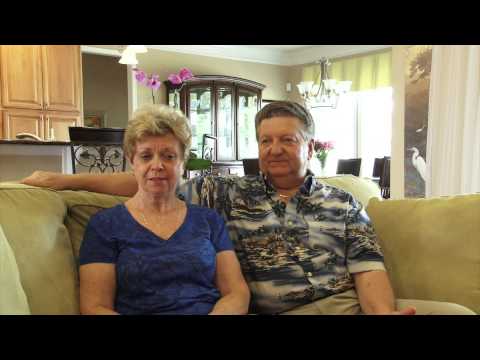 "Of all the places we've lived, we've never felt more welcomed than we do here!"
Carol & Vince Villages at Herring Creek Homeowners
"Everyone who we worked with during the entire process from sales, design center and construction were absolutely amazing. Schell is lucky to have such high quality staff."
Kim & Daniel Bayfront at Rehoboth Homeowners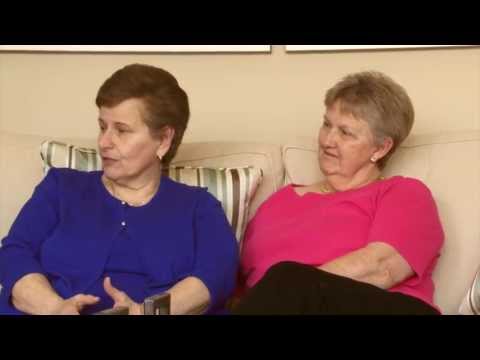 "The cost savings in our Schell Brothers home is amazing!"
Deb & Joanne Ridings Homeowners
"Schellter Technology was the clincher for us."
Ron & Lesley Peninsula Homeowners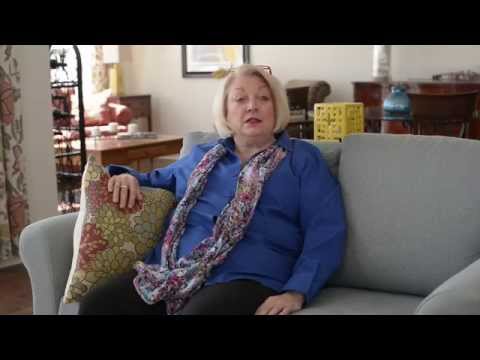 "Since I was able to make so many choices, I got what was me! "
Kathy The Ridings Homeowner
"Schell Brothers homes were the best quality with regards to workmanship and energy efficiency."
Barry & Karen Senators Homeowners
"It was the mission statement above all else, that drove us to purchase a Schell Brothers home."
Alice & Stu Senators Homeowners
"Our first home was also a new construction home, and there is no comparison between the level of detail that Schell brings versus other builders in the region."
Vic & Ashley Parkside Homeowner
"The numerous awards they have won, as well as the programs they sponsor to give back to the local community was unlike any other builder we have ever encountered."
Maryanne Bayside Homeowners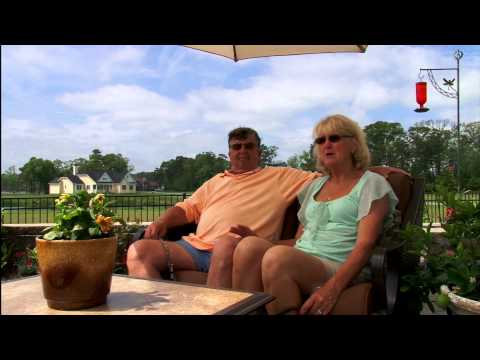 "Our power bills are the lowest they've ever been. "
Jim & Eileen Villages at Herring Creek Homeowners
"Schell Brothers offers so many choices, we were able to personalize our home to meet all of our wants and needs."
Richard & Christine Independence Homeowners
"The more we looked the more we became convinced as to the value associated with choosing Schell Brothers to build our retirement home."
Roy Independence Homeowner
"I know that at Schell Brothers my concerns are their concerns and they advocate for me at every level. They anticipate my wants and needs – my happiness."
Barbara & Lawrence Peninsula Homeowners
"I did the math, there was no comparison to existing homes, and Schell Brothers homes stood out above the rest."
Jim Ellis Point Homeowner
"We were simply blown away by the quality craftsmanship and attention to detail."
Emily & Dana Sawgrass North Homeowners
"When our construction manager said he would do something it was done to our expectations. We are from New Jersey so he would always keep us up to date with what was going on with our house every week."
Barbara & Edward Pelican Point Homeowners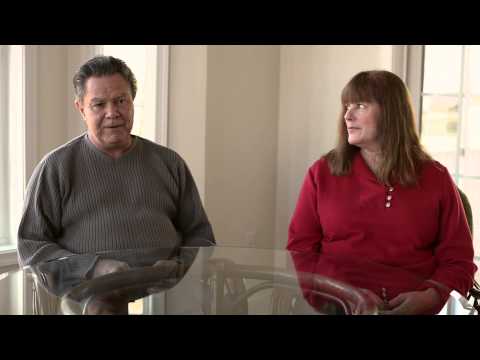 "These people really care about us, and were part of this build with us."
Skip & Kathy Villages at Herring Creek Homeowners
"I'm single, but I never feel alone at Independence."
Lynn Independence Homeowner
"Schell builds an outstanding, high-quality home but it is your people who are the reason why Schell Brothers succeeds."
Mike & Jeanine Branch Out Homeowners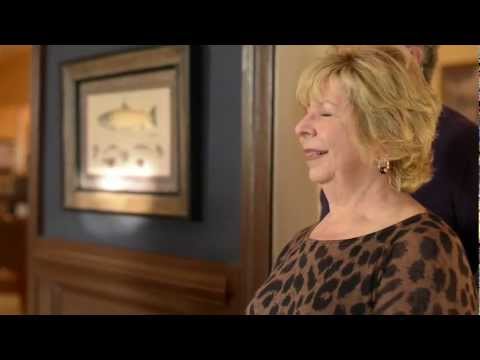 "The heat and ventilation is so uniform throughout the house."
Ron & Lee Independence Homeowners
"As we went through the process, we were delighted to discover that we chose a multi-generational community with a family feel."
Steve & Tara DiCecco Walden Homeowners
"This has been a truly memorable experience. Thank you for making a dream come true!"
Jeffery & Robert Walden Homeowners
"We already feel like this is the best choice for our retirement. Chance made us neighbors, but Walden made us friends!"
Patti & Rick Walden Homeowners
"All the neighbors here feel like family. They are all super friendly and welcoming, just like Joe and Carole!"
David & Dee Walden Homeowners
"This is truly a neighborhood of so much more than homes. "
Maureen & Bong Walden Homeowners
"Throughout the process, we realized we weren't just buying a house, we bought a lifestyle and a community filled with friendly, welcoming neighbors"
Mark & Gordan Schell Brothers Homeowners
"While there are a few builders to choose from, we chose Schell Brothers based on their commitment to quality and home efficiency."
Bryn & Patrick Schell Brothers Homeowners
"The quality of the Schell-built homes and the way they stand behind their work has been a stress buster."
Steve & MaryAnne Schell Brothers Homeowners
"We could not be happier with our beautiful home and its location. Schell Brothers does not build houses, they build homes—and home is where the heart is."
Rick & Al Schell Brothers Homeowners
"Now that I've moved in, the Schell Brothers team is still involved in our community, hosting events that have helped to turn our group of neighbors into friends."
Sharon Schell Brothers Homeowner
"Governors is a wonderful community, where neighbors are family. From the time we began the process, we knew this place was something special!"
David & Suzanne Skibicki Governor Homeowners