We're Paying It Forward!
One of the greatest benefits of being successful is the opportunity to give back.
We not only care about our customers, but we're also passionate about our community and are eager to stay involved in community service activities and fundraisers.
View Community Service Projects
Project Kudos Feeds Sussex County
When we realized that school closures due to the Corona Virus meant widespread hunger for many families in Sussex County, we knew we had to take action. So, we partnered with our friends at Harry K Foundation, jumped on the Project Kudos bus and started delivering groceries all over the county.
At last count, we had delivered 208,000 meals to deserving families in the county.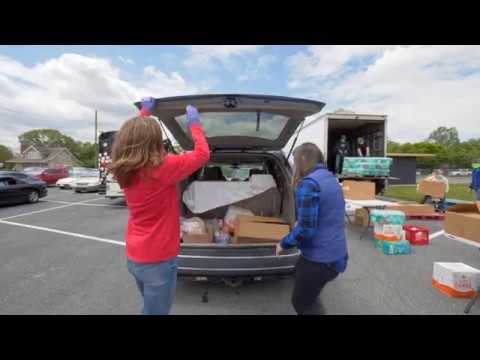 Project Kudos: Feeding Delaware
Schellville at Winter Wonder FEST
In 2017 we dreamt of a magical Christmas village called Schellville. In our first season we delighted our Coastal Delaware community with 9 miniature houses decorated beautifully with plenty of activities, and Christmas trees. Since then, Schellville has grown as we have added train rides, snow zones, additional houses and plenty of fun to delight our local families! In 2021, we are excited to announce a huge expansion. With our growth, we have gained many community sponsors and contributors.
Families can explore 16 miniature houses full of fun and activities, take a ride on the Schellville Express or have an epic battle in our Snow Zone.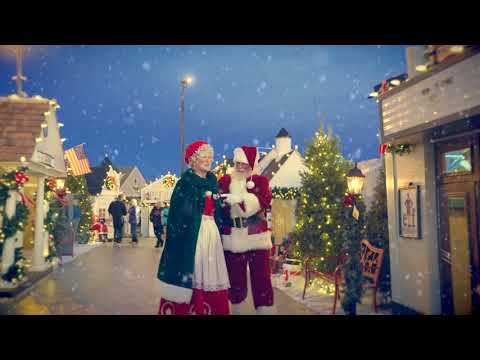 Schellville Christmas Lane
Lewes Dragon Boat Festival
The Lewes Dragon Boat Festival has quickly become one of the most exciting and competitive events to hit Lewes, Delaware. During the second weekend in September, Lewes' Canalfront Park is transformed into a coliseum set for a sport unlike anything you have ever seen before.
The Lewes Dragon Boat Festival (LDBF) was created to support the capital campaign for the Sussex Academy, a public charter school that serves students in grades 6 through 12 in Sussex County, Delaware. All proceeds from the LDBF go directly to help pay for the campus and buildings of the Sussex Academy.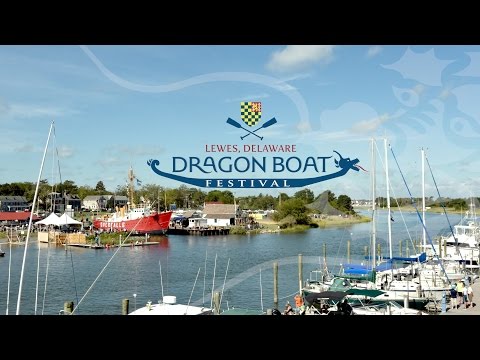 Lewes Dragon Boat Festival 2016
Building for Ben
In the fall of 2011 the Knapp family's son Ben, the oldest of three children, suffered a medical emergency which caused him to stop breathing for a significant period of time and left him severely physically disabled.
Their world was turned upside down, and the family home, which had always served them well, was now woefully unsuited for their new situation. A friend of the Knapp family brought their story to our attention about a year later, and as part of our ongoing community outreach program we decided to get involved and see how we could help.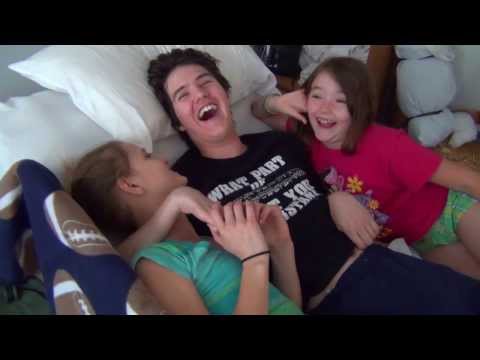 Watch the Building for Ben story.
Bras for a Cause
Every summer since 2010 the Schell Brothers team has joined forces with hundreds of others in the surrounding area to support cancer research for the residents of Sussex County.
A bevy of Schell Brothers guys – including Chris Schell himself – don theme-oriented bras and model them for a crowd gathered in Rehoboth Beach.
Thousands of dollars are raised for the worthy cause, and the fun-spirited activities also go a long way to raising awareness in support of cancer research in coastal Delaware. Creativity is the name of the game, with decorative bras that include sparkling sequins, racy animal prints, and Hawaiian leis. Bras for a Cause is another great example of the investment made by county residents in supporting worthwhile organizations. The Sussex County community is fortunate to be served by caring medical professionals and top quality facilities that provide preventative screenings and personalized health care throughout the area.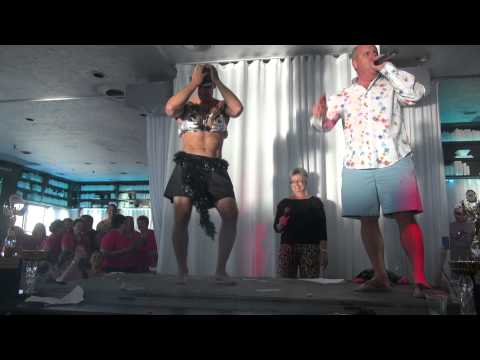 Bras for a Cause 2013
Building Happiness with Extreme Makeover: Home Edition
On August 31, 2011, together with thousands of volunteers from the community, we moved that bus for the Dunning family!
Our team at Schell Brothers is proud to have been selected as the builder for such an important endeavor. The Extreme Makeover: Home Edition project gave us an opportunity to help a deserving family right here in our county and that fits perfectly with our company culture and mission. There's no doubt it was a lot of work, but definitely rewarding for all of us and it was an experience we'll never forget.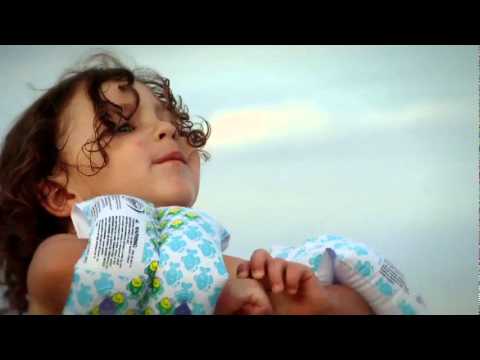 Watch our fun commercial that promoted the build.
Jusst Sooup Fundraiser
On February 26, 2011, Schell Brothers participated in a fundraising event which raised $3,000 in donations for Dale Dunning's Jusst Sooup Ministry.
Chris Schell has been inspired and impressed by Dale's work. "Dale Dunning is one of those rare people who truly puts the needs of others before her own. Her unselfish labor of love has been life-changing for people right here in the local community. Our team at Schell Brothers has developed a friendship with Dale and we're proud to support her work." The Schell Brothers team also donated 6 acres of land to the Jusst Sooup organization to assist Dale Dunning in her continued service to the community.
To make a donation to Jusst Sooup Ministry visit JusstSooup.org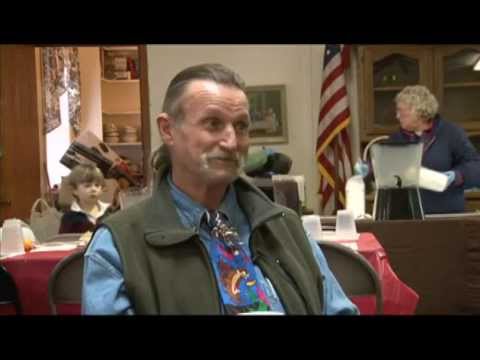 Dale Dunning has always had a heart of giving.
Hear what people have to say about Dale in this video presented during the February fundraiser for Jusst Sooup Ministry.
Lewes Canalfront Park Project
The Lewes Canalfront Park project began in 1999 when citizens of Lewes joined together to raise funds to build a beautiful canalfront park on historical property that lies along the Lewes-Rehoboth Canal.
Ten years later, that dream has become a reality with the recent opening of the park.
Schell Brothers and the Schell family have played a vital role in the park since its conception, from monetary donations to volunteerism and ending with the entire Schell Brothers and Ocean Atlantic family coming together to construct the final portion of the park, with Chris and Preston Schell both hammering nails in the summer heat during the final days of construction.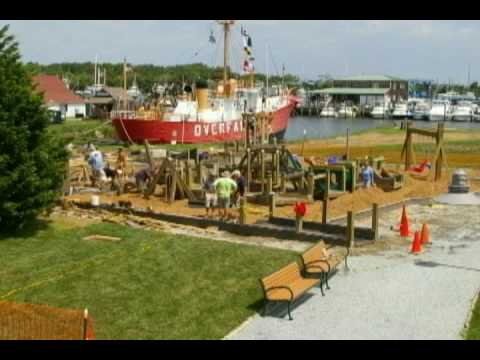 Watch the incredible time-lapse video
See how the final portion of the project, the playground, came together in early August, 2009.