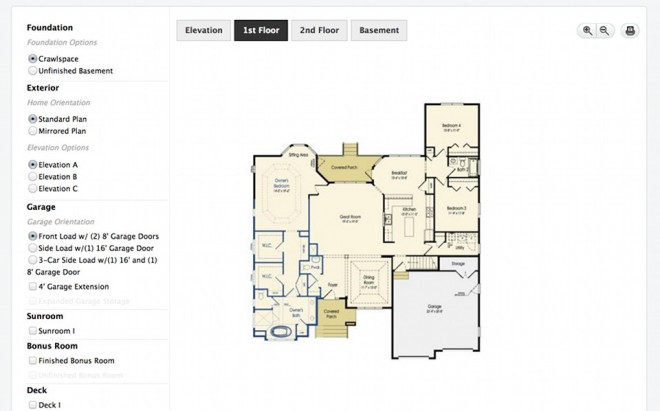 With our powers combined… we present to you, The Amazing Option Configurator!
This is one of the coolest new features we have available to our buyers. When you're on our Lewes Landing webpage you can view all of the different models we offer. I'm sure you're used to looking at a floor plan and having to use only your imagine to see what it would look like with that sunroom or great room extension. NOT ANY MORE!
Now, when you select a floor plan you can click through the available options and actually see what it would look like. I call it the "amazing option configurator"! The plan actually changes, right before your eyes, with the options you select. Go ahead and try it out, customize your new home with what your needs and wants are! Contact us for questions and pricing on those options.
While you're viewing our plans, check out the NEW Herring Point and Henlopen! If you've visited our model homes or looked at these plans in the past you'll notice we've made a few changes!
The Henlopen is our model home here at Lewes Landing; you'll see we added more cabinets and counter space in the kitchen and added a walk-in pantry! The Herring Point got a larger great room, larger 4th bedroom and a new Owner's Bathroom configuration! Our homes just keep getting better, and its your feedback that helps!
As you may know, Lewes Landing is in the final countdown with just 8 home sites remaining! Our lucky homeowners of the Henlopen model get to move in November 1st. This means its officially your last chance to purchase in this amazing community, and last chance to tour this beautiful home!
Cindy and I hope to see you soon!