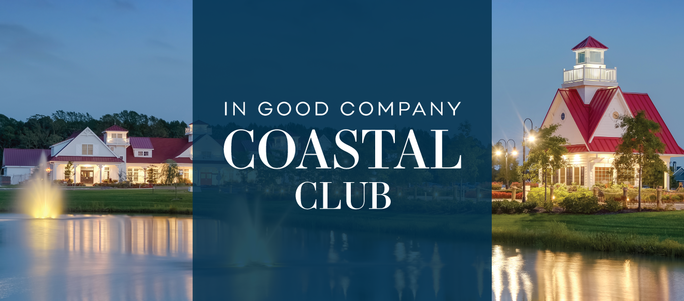 Have you heard? Schell Brothers just released their first magazine ever! And our very own Coastal Club is the featured community in the premier issue of At Home with Schell Brothers. We could not be more excited to share this with you! Read on to learn more about living the resort life right here in our local beach town. What are you waiting for?!
When you stumble upon a community where the lines between vacation life and everyday life are blurred, you know you've found something special. Take a drive through Delaware's Community of the Year, Coastal Club, and you'll find just that. It's vacation every day seemingly, with a grand clubhouse and a pool that boasts a water slide, swim-up bar, and splash zone. All the makings of a 5-star resort, right in your backyard. It doesn't end there though. There's a nature trail, a dog park, tennis and pickle ball courts, and a fitness center. Toto, are we in Kansas anymore? Nope, we're at Coastal Club in Lewes; and here, there really is no place like home.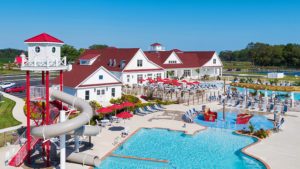 It comes as no surprise that coastal is the pervasive theme throughout this resort-style, award-winning community. For starters, there's the iconic lighthouse and emblematic anchor at the gated entrance. The nautical theme carries strong throughout the entirety of the community, from the thematic pilings and rope, to the interior selections in the clubhouse. Think Aegean blue cabinetry and clear conical pendants above the bar, artfully adorned with cords wrapped in rope. But it's not only the nautical finishes that give a nod to coastal style. It's the lifestyle, and what a lifestyle indeed.
True to form, a typical summer day at Coastal Club starts and ends with complete relaxation. Stroll the 3.1 mile walking trail before hopping on your beach cruiser and peddling to the pool for a day spent lounging with a drink in hand and feet propped up. Later, gather with friends for community happy hour (yes, these are frequent and rumor has it loads of fun) before heading home to enjoy an evening in your courtyard, a.k.a. your very own outdoor oasis. Or take a more active approach, with a morning spent on the courts or at the gym, followed by an afternoon of shopping in nearby charming Lewes. Round it all out with dinner at one of the area's many restaurants.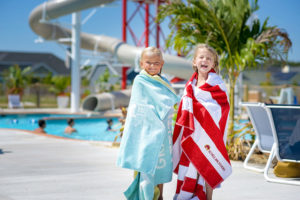 According to former Community Sales Manager Adam Pettengell, the design of the community lends itself to not only be amenity-rich, but community-minded too. "Unlike other large-scale communities, you live in a small 55-80 home neighborhood that lives within the greater community that is Coastal Club," explains Adam. "We get all the homeowners together for happy hours, sold sign events, neighborhood events…and that means that people move in to their homes already knowing their new neighbors." It's where the heart of the community truly lies, adds Adam, noting that new neighbors quickly transition to lifelong friends.
For current Coastal Club Community Sales Managers Joe Wobeter and Alli Perry, work life has quickly become synonymous with family life. "I've always felt welcomed by the Coastal Club family. The sense of community is truly special," says Joe. "We talk a lot about what a cool place it is to live," concludes Alli, "but at the end of the day, this really is a diverse group of people who want to enjoy life. Long story short, we have become a family."
To read the full article, pick up your copy of At Home with Schell Brothers at any one of our model homes. And follow us on Instagram @athomewithschell.