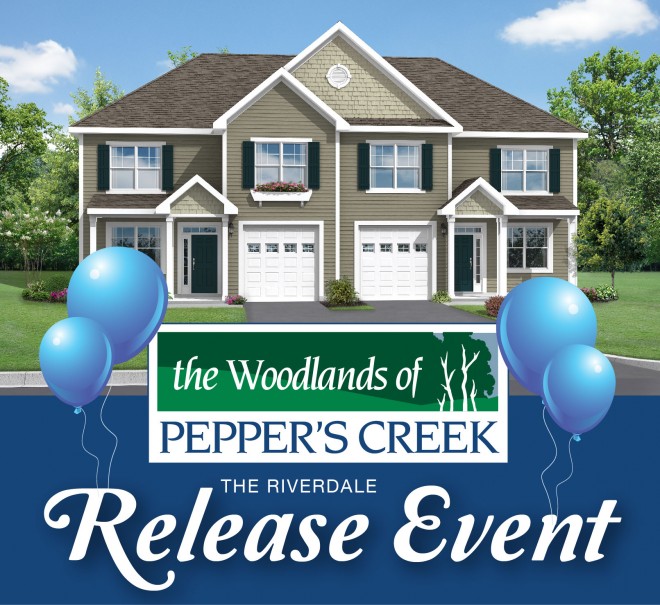 WOW!! It's hard to believe it's the fall season already. It truly seems like just the other day that I was breaking out the kayaks for another fun summer on Delaware's Bays and Ponds. I know for many of you who spend your summers with us in Delaware, it's time to turn your thoughts a little closer to home again. Children and Grandchildren have returned to school, many of you are returning to your careers, and yes, even the Holidays are not too far off.
Our thoughts are the same. Children, Family, Holidays, and our Career. However, our career just happens to be bringing happiness, and building your new vacation home, or that dream retirement home.
We are so excited to share some photos of our new Riverdale model home, located in The Woodlands of Pepper's Creek in Dagsboro, DE.
We are proud to show you the Advanced Building Science techniques that go in to every Kincade Home by Schell Brothers. How often do you get a chance to see what is between the walls of your new home?
You'll see the exterior architecture of the Riverdale, and a few photos of the interior as it appeared recently. The pictures are a little "teaser" because we want you to come and visit our new model. The Echelon Interiors team is hard at work putting the finishing touches on the Riverdale in time for our grand opening event on Saturday, November 3rd.
Priced at $179,900, this 3 bedroom, 2.5 bath, 1 car garage home, offers 1,862 sq ft. of heated living area. The Riverdale has a spacious second floor loft area and dramatic vaulted ceilings in the main living area making this home feel inviting. You will love open floorplan and the abundance of natural light. We are currently offering pre-construction pricing for a limited time so give us a call soon — this is the perfect time to purchase your new home.
You should certainly plan another weekend at the beach and make a special trip to us! There are still many activities coming up in Rehoboth Beach, Bethany Beach, and Ocean City, Maryland. Don't miss out on this new floorplan with fantastic pre-construction incentives! To take a tour and learn more about the Riverdale be sure to join us for our release event on November 3rd!