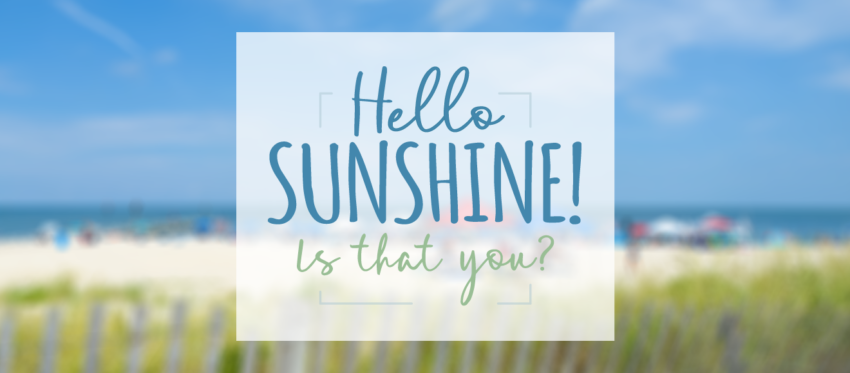 If you're anything like me, you probably have seasonal blues right about now. And maybe you've kind of forgotten about your "summer body" or even what the sun looks like at times. One question we hear often this time of year at the beach is: "What do you do in the off season?" And to be honest, I love that question.
Once you become local, you realize that even though you yearn for the summer months, the shoulder months can be the best season at the beach. It is an opportunity to try new restaurants, explore places that are off the beaten path and enjoy the area with other locals. Trust me, there is no shortage of things to do at the beach while we wait for summer. But here are a few of my favorites!
Harry K. Foundation Rehoboth Beach Chocolate Festival: We know that summer bodies are made in the winter, but the Chocolate Festival is certainly worth skipping the gym for! If you're a chocoholic, you're in luck; the Chocolate Festival is this weekend on Saturday, March 9 at the Atlantic Sands Hotel in downtown Rehoboth. This year will be the 28th year of local restauranteurs, professionals, amateurs and young bakers battling for top prizes for their chocolate creations.
The Starboard: A small beach bar that has reached celebrity status, The Starboard is a local staple and a vacation MUST when visiting Delaware's southern beaches. They're open Thursday through Sunday in the off season, which means you can still get your brunch fix year-round. (I recommend the Famous Eggs Delmarva.) Celebrate St. Patrick's Day at Starboard's epic opening weekend party March 14 thru 17 with live music, great food, and their famous orange crushes served up all weekend long!
Good Old Fashioned Beach Combing: With the beaches empty, now is the perfect time to enjoy their serenity. Trust me, it won't last long once the weather breaks! The heavier winter tides tend to churn up more treasures; and with the absence of beach-goers you are sure to go home with some of the ocean's most beautiful finds, such as sea glass or sand dollars.
Lefty's: Lefty's Alley and Eats is another local family-friendly favorite, perfect for an outing with the kiddos or a fun date night any day of the week. Located in Lewes, Delaware, this establishment takes bowling, gaming, laser-tagging and dining to a whole new level! There is something for everyone to enjoy, including an awesome bar and restaurant that you wouldn't expect to find at a typical bowling alley. Their innovative menu features everything from Chipotle Chicken Nachos to a Short Rib Pot Roast.
Dogfish Head Brewery Tours: Started by Sam Calagione over twenty years ago, Dogfish Head has become a national brewing phenomenon. They are famous for their extreme versions of hoppy IPAs, brewed right here in our very own Milton, Delaware. The Brewery offers daily tours and tastings year-round, ideal for those chilly or rainy days throughout the spring when you still want to get out and do something fun! You'll often see patrons hanging at the Brewery bar long after their tour has finished, sipping on a new beer or noshing on something delicious from the Kitchen.
Don't let the recent gray skies and cold get you down! Whether you're looking to visit during the off season or you are a newly minted Delawarean searching for ways to pass the time until Memorial Day, our beaches surely have something for everyone to enjoy. Summer is the time to relax, but winter's the time to explore.