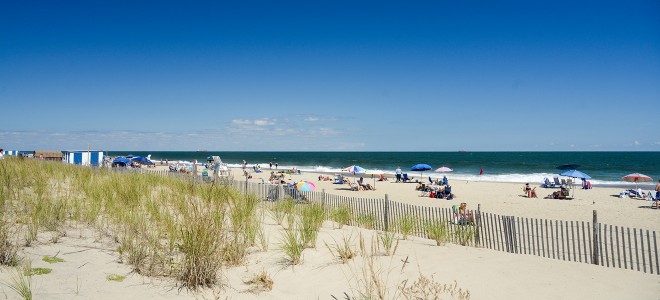 Here's the scenario. You are on the cusp of retirement, sitting in your office with your feet propped up on the desk because, let's face it, you've earned that right. You're envisioning your soon-to-be carefree lifestyle. You and your spouse constantly talk about moving and starting the next phase of your life together in a new location—something new, that will deliver the laid-back lifestyle you've always envisioned.
While most people's thoughts gravitate toward Florida, you may be thinking of something a little more practical. You wish for a place that is mild in temperature, close to a beach, and most importantly, near your relatives or friends who are working in major cities. Let's face it, Florida is far and traveling is not cheap. You shouldn't be at the mercy of the airlines or highway traffic to spend time with the ones you love.
Luckily for you, over the past couple of years, Southern Delaware has transformed into one of the premier retirement locations on the East Coast. Sussex County–more exclusively the Lewes and Rehoboth areas–have been recognized as one of the best places to retire by major destination publications, lifestyle magazines, and news organizations such as CNN (which listed the Rehoboth Beach area as one of the Top 10 Beach Towns for Retirees). It's no surprise that the Delaware beach communities are are receiving attention from top reviewers: they accommodate that laid-back lifestyle you've dreamed about. The secret is out; Southern Delaware offers the "Florida lifestyle", with amazing benefits for retirees:
LOW cost of living. No sales tax, modest income tax rates, and exempt social security benefits. In fact, Delaware was voted as one of the Top 10 Tax-Friendly States by the Trusted Financial and Planning Advisory Publications at Kiplinger and CNBC.
The area's mild climate. Southern Delaware falls into the sub-tropical humid climate which is comparable to what you would experience in Southern States such as the Carolinas. We do experience all four seasons, but our state temperature averages boast only a 3 degree difference from southern states such as North Carolina.
Beaches, waterways, and outdoor recreation opportunities are readily available throughout each season.The mild climate here allows for extended uses of trails, bike paths, golf courses and much more throughout the year. There is no "off season" here.
CLOSE to major cities such as Philadelphia, Baltimore, and Washington DC. We are a short drive from a handful of major hubs and airports on the east coast, which make travel ideal and convenient.
Mid-sized towns with walkability and restaurant variety. Our area is not overwhelmingly large, and manages to maintain both a small town atmosphere with a resort town vibe.
Think about it—all the benefits of the southern coast coupled with the convenience of a central state–what more could you want? At Schell Brothers, we get it, there are certain criteria you have for your post-retirement life, and we strive to incorporate the amenities and luxuries reminiscent of the finest high-end retirement areas in the country to truly give you the best of both worlds.
Taking advantage of this next phase in your life means not only choosing the right area, but also having the confidence that there is a place where your must-haves aren't compromised. So, say goodbye Florida and hello Delaware! If the question is where, explore all of our communities and find out why the answer is here!