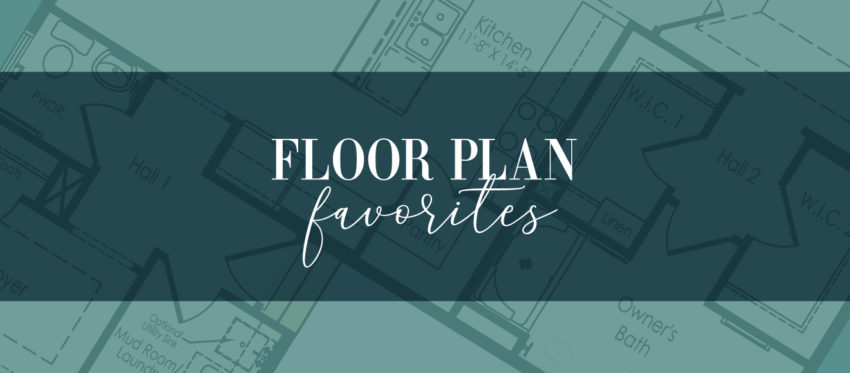 Schell Brothers offers numerous unique floor plan design options to its potential homebuyers. With so many to choose from, we thought it would be nice to highlight some of our favorites in this new blog series, Floor Plan Favorites. At each of our communities we have models available for touring. Since we are now living in a virtual world, there is no better time to take advantage of our virtual tours and the photo sets on our website, in order to get a more in-depth look at what we have to offer. Hopefully hearing from our Community Sales Managers and taking a step into the virtual models will help you in making your decision about which floor plan is right for you and your family!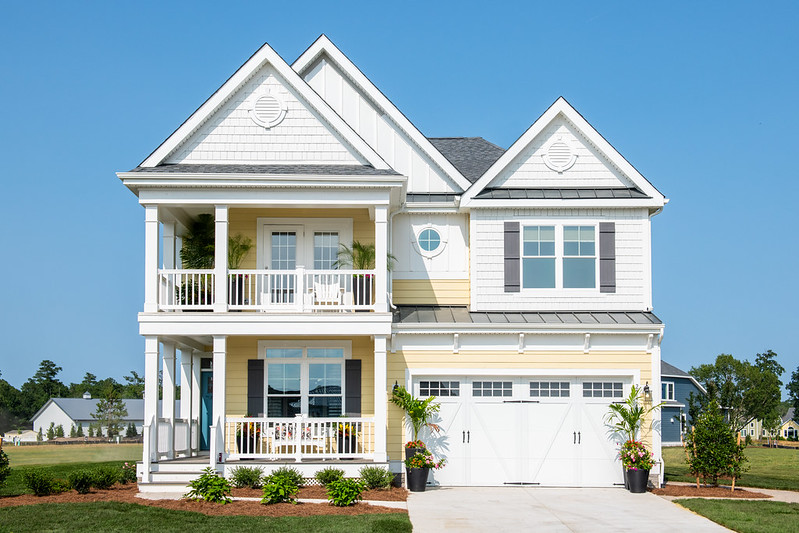 The Lilac is one of our more popular floor plans, a perfect home for single families, people looking to own a second home, and couples looking to have extra bedrooms for grandkids. It is part of our Coastal Series homes which we have available to build in a number of our communities; The Peninsula, Solitude on White Creek, Tidewater Landing, Jefferson Creek, Governors, Bayside, Truitt Homestead, Saddle Ridge, River Mill, and Arbor-Lynn. The Lilac models available for virtual touring are located at Jefferson Creek and The Peninsula.
The Lilac offers numerous options such as living area extensions, finished basements, home theaters, extra bedrooms, and so much more! Not only that, The Lilac has various elevation options, so you can choose the exterior that is the perfect fit for you and your family.
Natalie Hay, one of our Community Sales Managers at Jefferson Creek, loves The Lilac model that she works out of. I asked her what she loves about the Lilac and why it is such a popular floor plan:
"At Jefferson Creek our model home is the Lilac and people have fallen in love with it for so many reasons. One of the great things about this floor plan is that it comes included with 4 bedrooms plus a flex room, which we have set up as a home office in our model. So it is great for people who need those extra rooms for family or guests. We've found a lot of people select this floor plan if they are purchasing a beach home and want to sleep a lot of people or if they have large or growing families and want to have room for the kids and grandkids to visit. You can expand the home to have 5 bedrooms as well, and there is also an option to change one of the upstairs bedrooms to a second owner's suite so it is perfect for an in-law suite, two families, or just having a nice suite for guests. Of course, all of the main living is on the first floor and the kitchen, dining, and great room are all the "open concept" that we love for easy entertaining. A couple of unique features in this home that people have really loved actually relates to the stairs. The staircase has an oversized landing with a picture window looking out to the backyard which we have the option to add a "tech nook" (built-in desk), window seat, or daybed to. This is such a cute feature and adds function to a space which usually doesn't have a function. Not only that, underneath the stairs is a huge storage closet that always surprises people when they see it!"
Tyler Teed, our Community Sales Manager at The Peninsula, also loves the Lilac model. Here is what he had to say:
"The Lilac is a home that fits so many needs of today's home buyer. Open floor plan, a first-floor master bedroom and you can't under appreciate the home office these days. The second floor has 3 nicely sized bedrooms options to have 2 full baths and to top it off your guests have their own living room in the loft and you still have a spot for all of your "stuff" with the included storage area. The outside of the home is just as well thought out as the inside. Options that really stand out to me are the second-floor front and rear decks."
I couldn't have said it any better myself! Take a look at the Lilac at Jefferson Creek in our virtual tour here, or the Lilac at The Peninsula here. Our website includes a page dedicated to the floor plan with a brochure to help you understand the difference between elevations and what the inside of the home will feature.
Don't be afraid to reach out to our Community Sales Managers at Jefferson Creek, The Peninsula, or even River Mill in Richmond, which does not yet have a virtual tour. They have all the knowledge regarding our Lilac floor plan and are happy to answer any questions you may have.
Visit our website for more information.