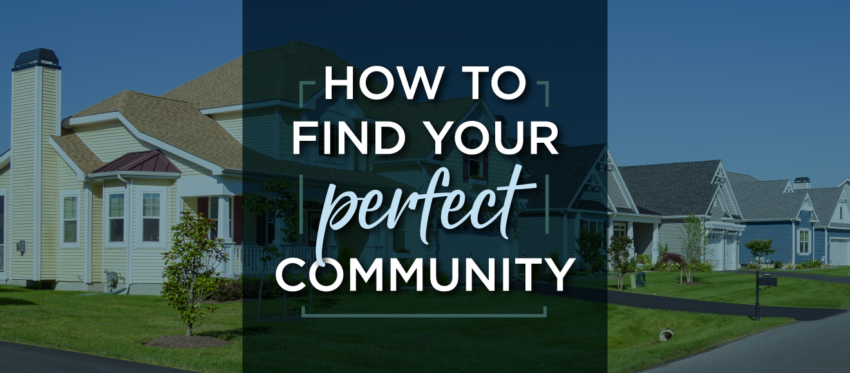 It can be overwhelming to start the build process, we know that, which is why we try to make the process as easy and breezy as possible. At Schell Brothers, we have plenty of tools to help you determine what community is right for you! From our Community Sales Managers in each model to our award-winning Design Studio, we help make the process easy and fun! But which community is the absolute PERFECT community for you? Well that's up to you to decide. Here are some tips to make sure that decision is the best one you make throughout your time with us:
Location
Whether you want to be 5 minutes from the beach or a short walk from your favorite restaurants, Schell Brothers has the perfect communities for you to choose from!
Do you crave being just a short bike ride to the beach?
Jefferson Creek, Truitt Homestead and Governors are just minutes from Coastal Delaware's best beaches.
Do you love the beaches but prefer to be out of the hustle and bustle of summer tourists?
Communities like Peninsula Lakes, The Peninsula on the Indian River Bay, Independence and The Estates at Reddenwood are just a short drive from the beach but will keep you away from the summertime traffic.
Amenities
It is important to consider amenities when searching for your new forever community.
Do you want onsite community amenities like a clubhouse, and pool?
Coastal Club, Sawgrass North, Truitt Homestead and The Peninsula on the Indian River Bay provide many features which include pools, clubhouses, restaurants, walking trails and more. Peninsula Lakes, Governors, and Saddle Ridge are all in the process of building state-of-the-art clubhouses and community pools. In Richmond, Magnolia Green and The Highlands provide amenity-rich communities that include clubhouses, golf courses and plenty of family fun.
Do you want to enjoy low maintenance living and let someone else take care of mowing the lawn and landscaping?
Many Schell Brothers communities in Coastal Delaware take care of much of the yard work for you. In communities like Governors, Tidewater Landing and Truitt Homestead, all of the yard work is done for you.
Does an oversized yard with room to roam appeal to you?
The Estates at Reddenwood in Delaware and The Sanctuary in Richmond offer low HOA fees and the ability to build a pool, or that she-shed you have been wanting.
Floorplan
Schell Brothers offers extensive personalization available in every floorplan so you can create the home that is perfect for you and your family.
Do you want single story living with the master-suite on the first floor?
Most of our floorplans offer first floor master suites and open living with lots of natural light. Floorplans like The Whimbrel, and the Cassidy are some of our most popular floorplans for a reason. But don't take our word for it, check out our floorplans here.
What are the important features that you must have in your new home?
Many of our floorplans offer unexpected surprises and can be personalized to fit your lifestyle. With the ability to build sunrooms, courtyards and decks, outdoor living is easy. Our kitchens can become an at-home chef's dream come true. And we have even thought of your four-legged family members with features like a dog washing station.
Whether its location or HOA fees, making sure our homes check off all of your boxes is our highest priority! Check out the quiz on our website to learn more about our communities and which one is right for you! Be sure to contact our online community consultant, Sara, if you have any questions about our communities and schedule a visit if you are interested in starting your buying process!