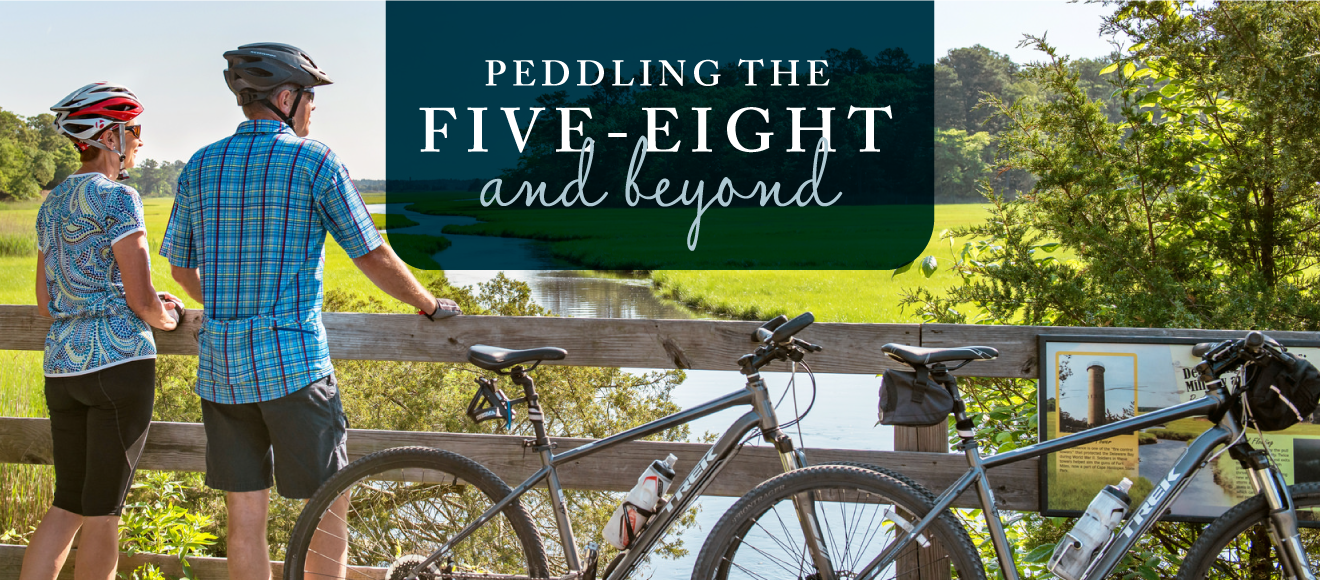 We found our way to Lewes Beach pretty easily, and now…Rehoboth! The best way to go to Rehoboth and 'play tourist' is to cycle the Junction & Breakwater Trail.  Save the hustle and bustle of Route 1 for all people on their four-wheeled machines.  When you live on Gills Neck Road, Route 1, becomes a distant nightmare and you only need the two wheels!  So our location is set; let's be a local and play tourist by going and doing whatever so many do on their vacation that we have the ability to do whenever we want… because we live here ALL THE TIME.  Everyday is a vacation, right?
Okay so here is the scenario. You wake up in your new home at Governors. You look out of your picture window in your Jasmine and see that your courtyard is just all sunshine.  On the horizon you can see blue skies followed by more blue skies.  You put on your swimwear, tee and flip flops, and you decide that today is a great day to play tourist on the Rehoboth Boardwalk.  You'll need to gather a towel, Funland tickets, a few dollars for some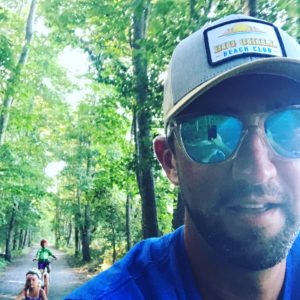 Thrasher Fries or Kohr Bros. ice cream and jump on your bicycle.  You peddle to the front of Governors and join the Junction & Breakwater Trail which is parallel to Gills Neck Road.  Yep it's right on your door step!  You'll keep on peddling through Senators (another Schell Brothers and Jack Lingo community) and then Hawkseye.  At the end of Hawkseye, you'll drop into the wooded section of the trail on the right.  The Junction & Breakwater trail will take you all the way to Rehoboth.  Upon entering Rehoboth you'll turn left on Hebron Drive, then turn right onCanal Landing Road, then right again onto Church Street.  Then you'll hit traffic lights where you will be turning left onto the main drag, Rehoboth Avenue!  From there it's a straight road into town and the beach.  The journey took us a little under 6 miles from Governors to the Rehoboth Boardwalk.  Rehoboth has a number of bike stations you can stop at and lock your bike up too so no worries there. 
 You have arrived!  A little over 9km with amazing views throughout, less traffic, less road rage (other than the squirrels) and entering our sister beach without any worries or stress at all.  Most importantly, you will not spend two hours looking for parking!  More time to enjoy being a tourist.  More rides at Funland. More time to go to Mug and Spoon and get an outrageous milkshake. More time to drop into Dogfish and try some samples. More time to soak up some sun and remember how lucky we are to live where we live.  The people all around you will leave to go home, whereas you are lucky enough to come back any day you want and enjoy beach living and trail life!
Cheers Adam
Join us! Just follow the map!