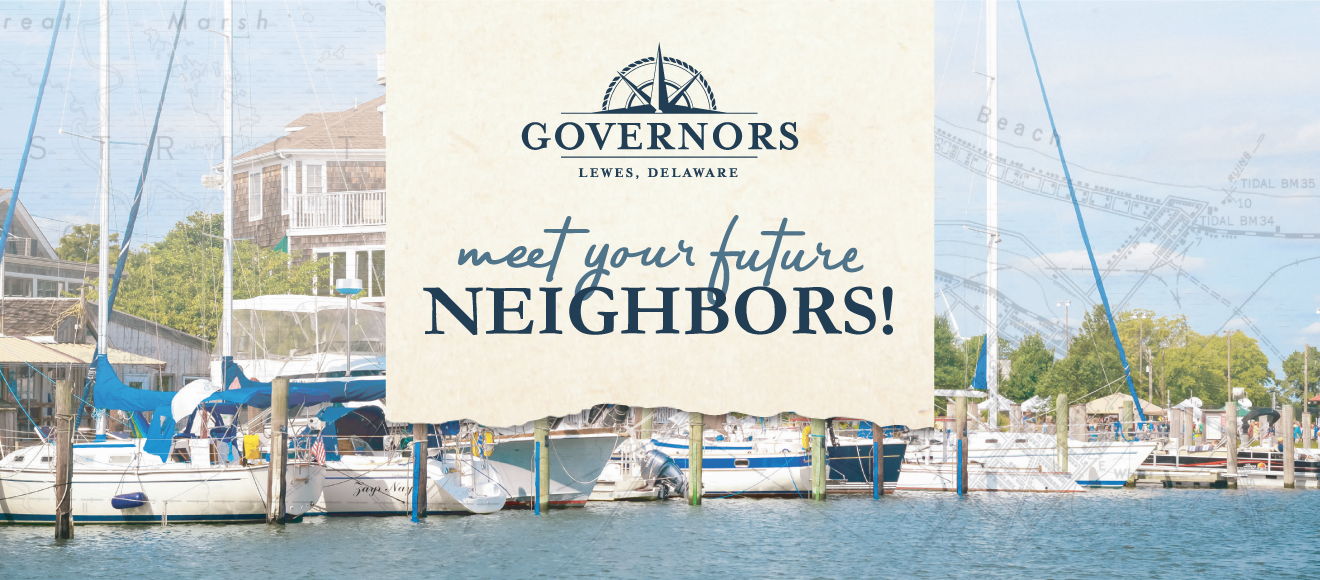 Meet Dave & Andy! We are thrilled this awesome pair chose a townhome in Governors, and we know all their future neighbors will be too. Everyone, meet Dave & Andy!
Tell us a bit about yourselves and your current situation?
Dave and I love the beach and the relaxed lifestyle.  We plan to use it as a 2nd home, but we plan to retire at the end of 2019. So with the house being built, that works out great!  Dave and I enjoy social situations and we love sports. Governors looks like it will have great amenities and it will be a frequent destination for us and our family and friends. What a nice thing to look forward to as we retire next year!
 How did you hear/know about Lewes and the beach?
Our friends, Jim and Connie, told us about Governors and other places. They said Schell is a good builder and it's a good thing to get in early when the prices are as low as possible.
Why did you pick Governors as your new home community?
We picked Governors because it seems to be a good community in the future with the clubhouse, activities, pools, etc – a great place to bring friends and meet new friends.  We still plan to live in Maryland, as I grew up there, but we're only 3 hours from Lewes.  Plus our son will be moving to Northern Baltimore and he'll only be 2 hours from Lewes and he's quite excited about it for his family and his wife's family.
Why did you pick your floor plan at Governors?
We liked the Tidewater because of the open great room and master bedroom on the main floor – as we get older (we're 66 and 67) we think we'll want to be on the main level.  Also, we are glad we bumped the house out 4 feet and opted for a screened in porch and making it a bonus room with closet – may be a "man cave"!
What do you look forward to the most once you live in your new home in Governors?
We look forward to just meeting lots of nice people, with common interests, and taking advantage of the many events that the Lewes and the area has to offer.

Want to learn more about building one of these homes at Governors? Schedule a visit with Natalie and Adam:
Natalie Sweeney                                                           Adam Pettengell
302.249.4726                                                               302.228.2719
Natalie.sweeney@schellbrothers.com                    adam@schellbrothers.com