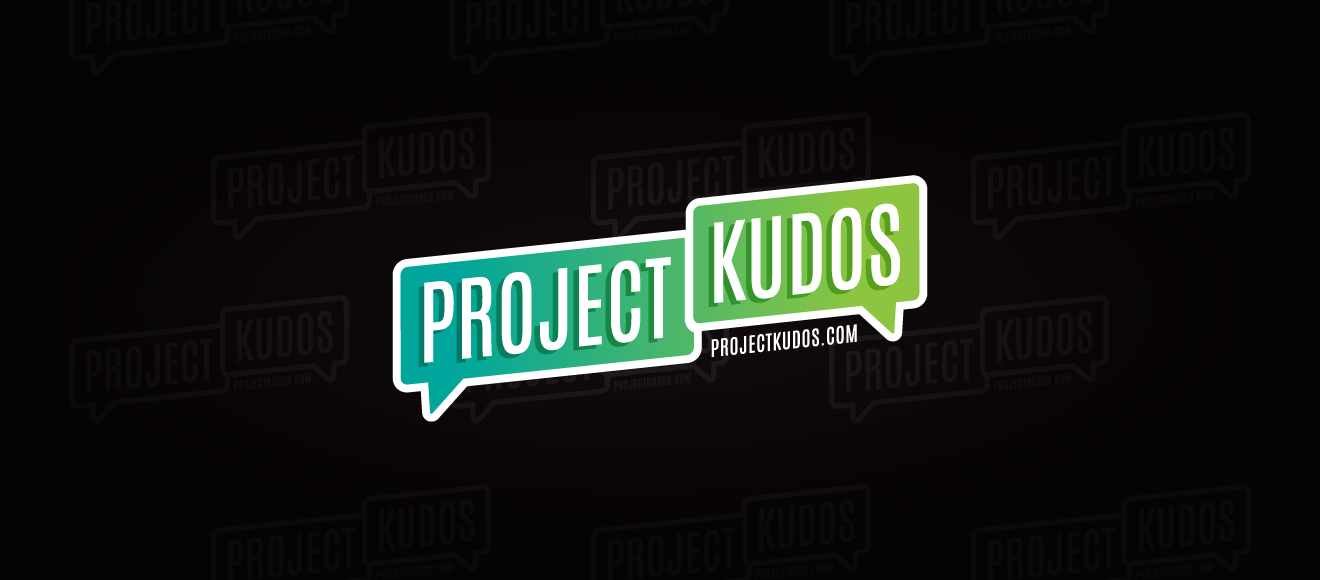 What is Project Kudos? 
Ok so by now you're thinking, what is Project Kudos (or possibly even what's a kudos)?? Project Kudos is about telling someone they're awesome, and feeling damn good about it. It's about positivity, good vibes, and acknowledging all that shines around you.
We have so many different people and places and things to be grateful for, but sometimes we forget to show it. We challenge you to help us change that.
Grateful to your dad for always having the best advice? He deserves a kudos. Have a friend that always shows up when you need her? Throw her a kudos. Stoked on the service you had at dinner the other night? Yep, kudos.
We want to see more positive than negative and when it boils down to it, It's really pretty easy to spread a little love in the world. Join us. Give kudos. Feel awesome.
How did Project Kudos originate?
Our company culture is anything but ordinary, and a huge part of that involves taking the time to acknowledge one another on the regular. By giving kudos to one another at company meetings, and throughout the work day, we have successfully created an environment that is overflowing with positivity, gratitude, and happiness. We've found that a simple "thank you for all you do," a quick email filled with kind words, or a heartfelt conversation goes a long way in making a work place where people actually want to be. And in the process, we all feel like rock stars, so win-win.
Why should you care? 
As we watched the positive effects of giving kudos manifest themselves amongst Team Schell, we thought, why not create a movement? Why not take our good vibes and spread them to other companies and individuals? In a world with so much negativity festering, we want to throw out as much positivity as we can muster and watch it grow. And we want you to help us.
Challenge
We challenge you to hop on this crazy ride with us and help make someone's day a little brighter. Give a kudos to someone who deserves it. Let someone know they are awesome. Be a positive force. And it wouldn't hurt if you talked it up with your friends and family and blasted it on social media…just saying, help a cause out;)
Finally…
Kudos to you for hanging in there! Have questions? Want to learn more? Give us a shout at questions@projectkudos.com. Or visit our website: 
http://projectkudos.com/