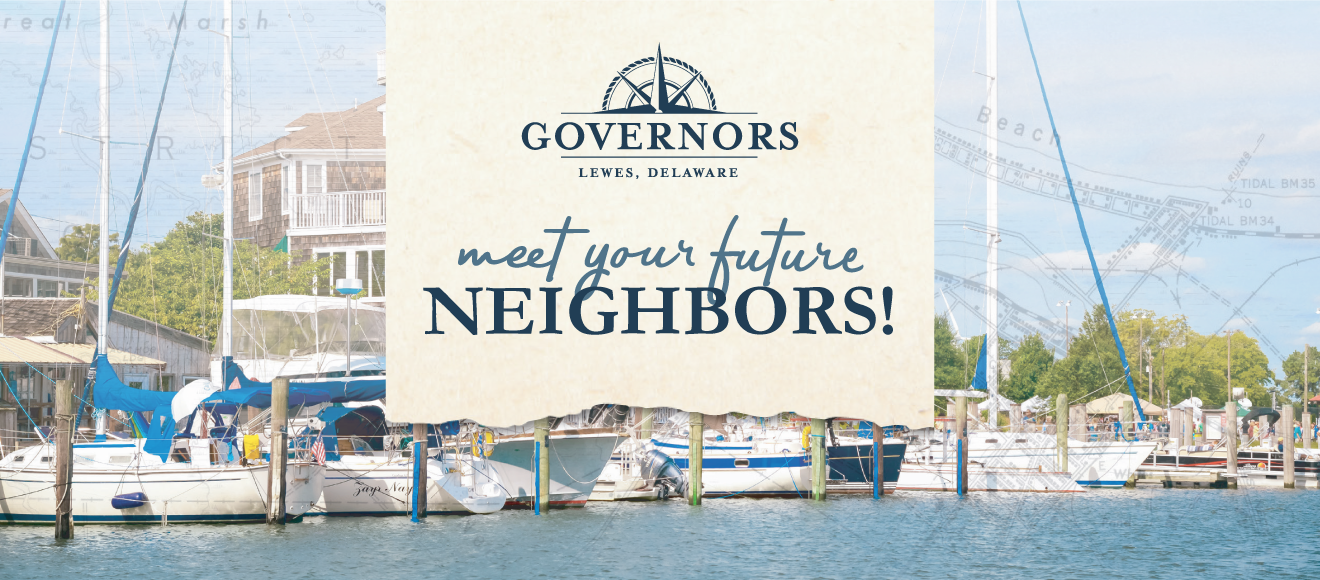 Meet Dan & Lyn! This dynamic duo opted for our townhomes, The Tradewind specifically, and we couldn't be happier for them that they've found their dream retirement home. Welcome to the family guys!
Tell us a bit about yourselves and your current situation?
Lyn and I (Dan) are from Aston PA (near Media) and currently have a town house in Henlopen Gardens (literally across the street from Governors behind the Lingo sales office).  We needed a larger house for when I retire and since real estate never goes down at the beach we figured we'd keep an eye out for something in our current location and low and behold Governors opened right across the street!!!!
 How did you hear/know about Lewes and the beach?
Before we purchased our current townhouse we had been coming down to Rehoboth off and on, but wanted some place quieter where we didn't have to fight the beach traffic as much.  We visited Lewes and fell in love with it…who wouldn't!
Why did you pick Governors as your new home community?
It was literally the location we wanted, east of route 1 (location, location, location) and OK lets tell the truth here, you can't beat the prices offered for the beautiful house you get for this phase of construction.
Why did you pick your floor plan at Governors?
It was exactly what we needed – large enough for full-time living, but not too big of a place for two people when I retire and we downsize. That with the gourmet kitchen, sun room and extra porch upstairs. How could you not love it??
What do you look forward to the most once you live in your new home in Governors?
Easy beach living. Drop your bags off and go to the beach or park which is literally minutes away.  Of course when I retire, it's wake up and go to the beach everyday.  How much more could anyone want out of life? Anyone who can do that is truly blessed.