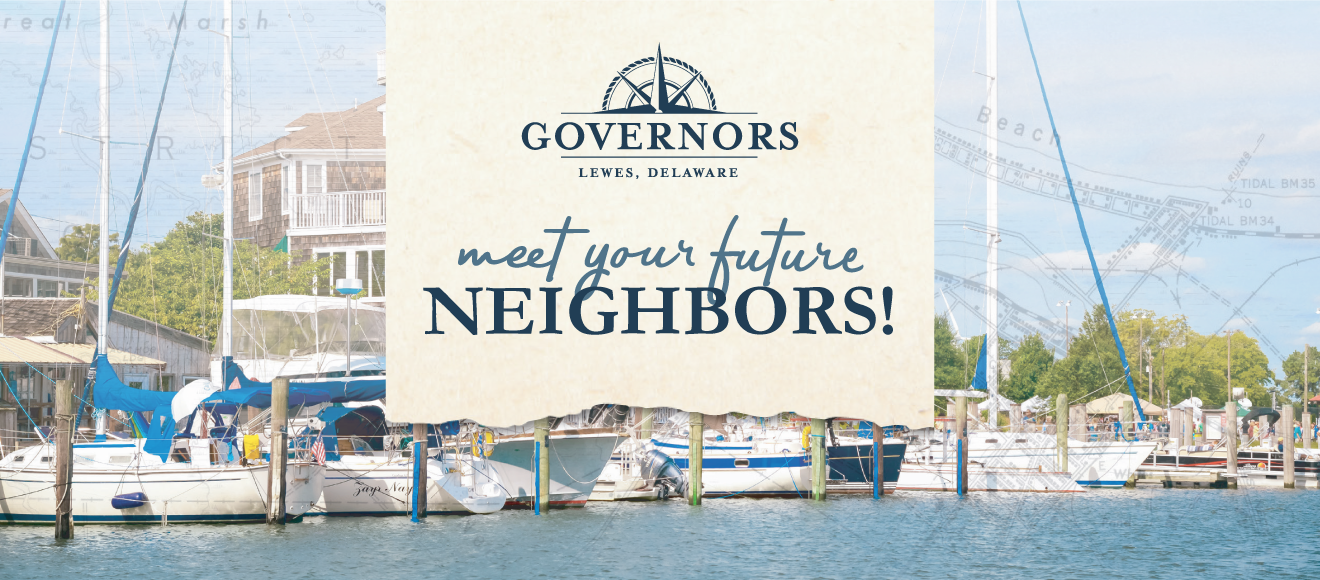 As you've probably heard by now, Governors isn't just popular with out-of-town buyers looking to join the good life here in Coastal Delaware; in fact, many of our buyers are locals, like Jim and Wendy! Learn a little bit more about this awesome couple and why they chose Governors:
Tell us a bit about yourselves and your current situation?
We currently live around the corner from Governors in Wolf Pointe and are trying to sell that home because of downsizing. Wendy is retired from 33 years of teaching and Jim is still teaching Strength and Conditioning at a local high school and coaching football (3 years to go till retirement).
How did you hear/know about Lewes and the beach?
We have been here in Lewes for 17 years and can't think of wanting to live anywhere else – we love this little town!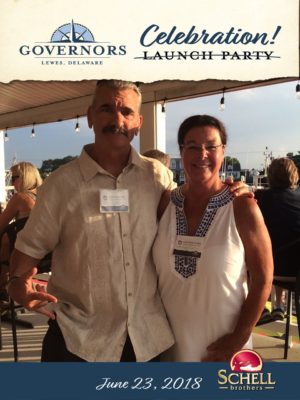 Why did you pick Governors as your new home community?
For several years we have been watching the farm field (Governors) hoping that a new development would eventually be built that would meet our retirement needs. YEA Schell Brothers made it happen! We were one of the first couples to buy and we are building the Orchid model.
Why did you pick your floor plan at Governors?
The Orchid will allow us to never have to move again, it is small but appears spacious with its open floor plan and it still gives us room to have family and friends visit us. We did add a second floor room "man cave" and  two storage rooms upstairs along with a screened in porch.
What do you look forward to the most once you live in your new home in Governors?
We met our three surrounding neighbors at the first "get-together" and have already found similar interests and backgrounds with them. This is going to be a "fun" place to live, and we believe it will be like retiring to a resort community. Schell Brothers always builds communities where people have the opportunity to gather in clubhouses, make friends, and feel a sense of belonging – this is what we are looking for with this new move.