Spring has definitely arrived, and with it the inevitable return of grills and outdoor cooking and eating.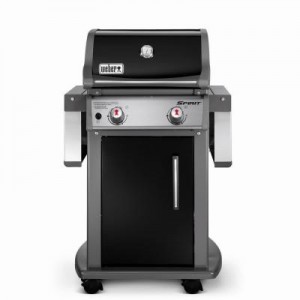 If you don't already own a grill, or if it's time for a new one, you are in luck because we just so happen to be giving away a new grill. Come out to the Kincade Grand Opening Block Party at Wagamons West Shore on Saturday April 20th and sign up to win the grill (you don't have to buy anything to win, you just have to register). Actually, to make things easier for you, we're giving away a Lowes gift card which you could use to get the grill of your dreams, or something else in the store.
I'm partial to the Weber Spirit E-210 grill shown here, but mainly because it looks like a robot when the side trays are folded down. You may not rank your grills based on robot-likeness, but I'd like to think my grill is a warm-hearted, calculating cooking machine.
See you at the Block Party!