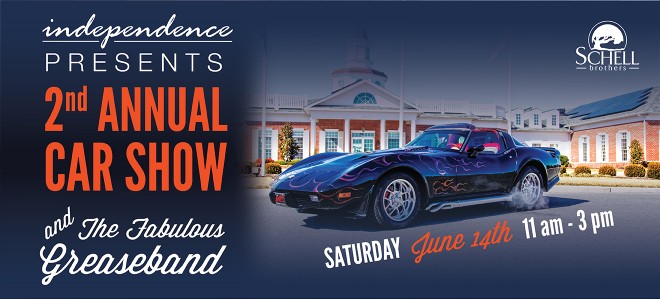 When I say "car show", you say "Greaseband!"
The sun is shining, I've already been sun burnt, and summer is officially underway. You know what that means… It's time for the Annual Car Show at Independence Hall! I would like to officially invite all of you to see some amazing cars, devour some wonderful food, and of course enjoy the chance to see The Fabulous Greaseband in action.
The entertainment will start June 14th at 11am and continue to 3pm. Free to spectators. The car show awards will include the people's choice and other specialty awards. Food vendors will also be on site.
Looking to register your car for the show? It's open to all makes and models and pre-registration ends on Friday, June 13th. There's also day of registration from 9 am to 11 am.
And don't forget to swing by the Whimbrel model for a quick tour.