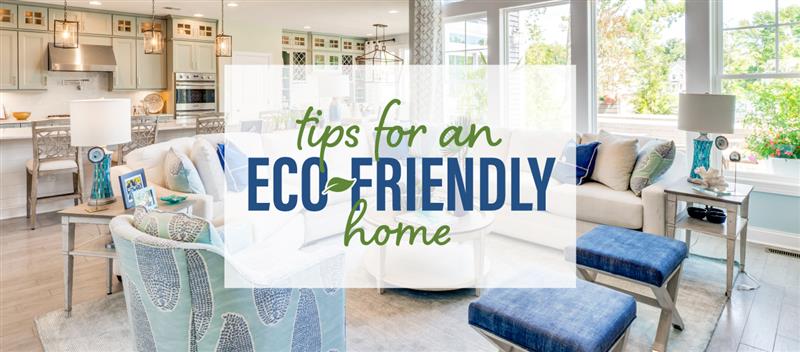 Happy Earth Day 2020 guys! Earth Day is one my favorite days of the year because it gives me a chance to celebrate the earth that I love so much and take a second to reflect on how I treat her. Not only is being eco-friendly so important for the environment and the health of our ecosystem, but it also saves us time and money. Schell Brothers has a ton of insight when it comes to energy efficient homes and I wanted to use that, paired with a few other tips and tricks, to help you guys celebrate Earth Day 2020 and make some changes to your daily routine.
I'm sure you're tired of hearing the phrase 'reduce, reuse, recycle,' but the simple catch phrase is the best way to categorize how your home is or isn't energy efficient and eco-friendly.
Schell Brothers Schellter Advanced Building Technology
At Schell Brothers, we take building energy efficient homes seriously, in order to reduce our carbon footprint and energy use. Through one of the three pillars of Schellter Advanced Building Technology, Enerwise, we seek to set a new standard for home energy efficiency. We build our homes with low HERS score ratings, with homes that are over 100% more energy efficient than a Standard New Home. We install Ultra High-Performance Windows that are well insulated and block solar heat gain. Windows are considered a major source of heat and cooling loss, with our high-performance windows, you don't need to worry about that extra energy use. We also consider energy when building the framework of your new home in the second pillar of Schellter Advanced Building Technology, 4Tress. For example, we build a raised heel truss in order for us to extend insulation to the edge of the exterior wall. With 4Tress, your homes are not only stronger and quieter, but energy efficient and better for Mother Earth.

But you might not be a construction manager, and you might be looking for smaller scale ways to help reduce your carbon footprint. Here are a few in-home tips and tricks to help with not only energy use, but also water and waste:
Recycle & Use Re-Usable Products
It is important to know what can and cannot be recycled. Paper, plastic, glass, metals, batteries and electronics CAN be recycled. Loose plastic bags, polystyrene, soiled food items or containers with soiled food or grease on them, plastic utensils, straws, and broken glass CANNOT be recycled. It is also important to remember that in Coastal Delaware, trash bags cannot be recycled, so empty your recyclables directly into the can! To help reduce waste and even recycled waste, try to use re-usable water bottles, re-usable utensils, metal straws that can be washed, as well as re-usable grocery bags instead of the plastic single use ones that cannot be recycled. There is always an alternative, and on the plus side, you get to pick fun colors when you buy re-usable!
Make Your Own Cleaning Supplies
I have pets, so a big question I had when I started my path to eco-friendly living was, do eco-friendly cleaning supplies exist? They do! I started with how I was going to clean the hardwood floors. I found myself using and throwing out too many Swiffer pads. So, I bought a spray bottle at the dollar store and filled it with 2 cups of warm water, ½ cup of distilled white vinegar, ¼ cup of isopropyl rubbing alcohol, 1/8 tsp liquid dish soap, and 5-10 drops of my favorite essential oil. I re-used old towels and rags to cover the end of the Swiffer and was able to clean the whole house with ZERO waste. Amazing! Try to buy decorative glass or ceramic soap dispensers and re-fill them with large tubs of purchased soap. The large bottles of re-fill use less plastic than if you were to go through say, 1 small bottle a week.
Energy Efficiency
You can do your part to make your home energy efficient as well. It is as simple as turning off the lights when you aren't in the room or in your home and opening your curtains to enjoy natural light instead! Schell Brothers along with Clean Energy USA, provide the opportunity for you, as a new home purchaser, to add solar panels to the roof of your home. This will ensure you will never have high electric bills and will help combat greenhouse gas emissions and reduce dependence on fossil fuel. Helping the environment can also help your wallet!
Go Local
Schell Brothers loves to support local business in and around Coastal Delaware. In fact, if you check out our website, we've partnered with a few local companies in our Schellebrity Club program, so that homeowners can enjoy discounts from their favorite local stops. By eating local, you help support locally established farms, which reduces gas usage and ultimately alleviates our dependence on fossil fuels.
Water Reduction
Saving water is another huge part of an eco-friendly home. Whenever you can, try to take shorter showers. I keep a timer in my shower to make sure I stay under 5 minutes. Try to do your dishes by hand as well, filling up a bucket with soapy water and using that to clean the dishes keeps the water from running for a long period of time. Finally, collect rainwater to water your garden or flowers, reusing what Mother Nature gives us is the best possible way to help her.
I could most certainly go on and on about all the ways that you can and should be as eco-friendly as possible, but I'll stop there. Take this social distancing time to practice some of these methods, especially on Earth Day! There is no better time to take the steps to make your home as green as possible.
Check out our website for more information about our Schellter Advanced Building Technology and be sure to take a look at Clean Energy USA and the solar panels they provide our homeowners. Happy Earth Day!