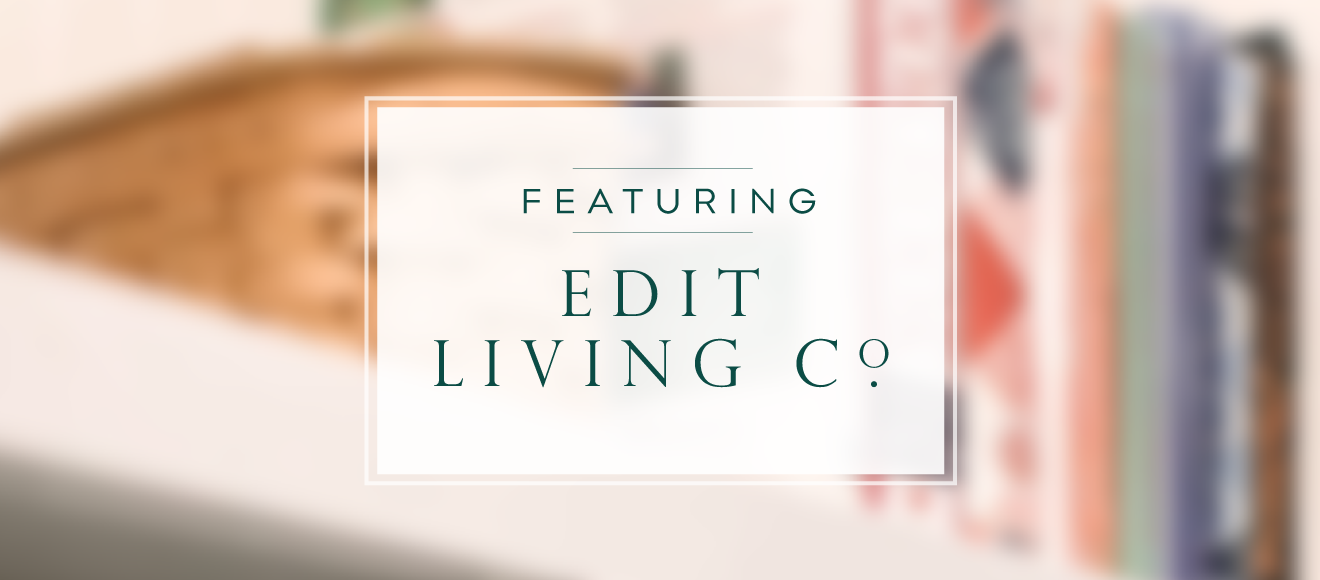 Organization: something we all love, but may not have the time to accomplish.
How many months in a row have you told yourself you'll clean out your closet? And yet, each morning when you step into what should be a tranquil and organized space to start your day, you're left staring at clothes you no longer wear and rummaging through hangers to find the perfect outfit. This can apply to any area of your home really – an over-crowded pantry, a laundry room in disarray, or a chaotic playroom for your kiddos or grandkids. Well, we have the perfect person to help you – our friend Kristi of Edit Living Co.!
Kristi Sutliffe, who is coincidentally in the process of building her own Schell home with her adorable family, is the owner of Edit Living Co. – a residential and commercial organization company based in Lewes, DE. We recently partnered with Kristi to "edit" a lucky homeowner's kitchen pantry as part of a social media giveaway. Meet our winner Valerie (pictured below, right, with Kristi), a Peninsula Lakes homeowner who loves to entertain and cook delicious meals in her Schell kitchen!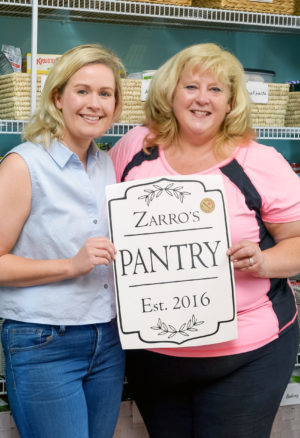 Upon entering Valerie's warm and welcoming home for the project consultation, we instantly perceived that she puts her pantry to good use each day. Kristi also pointed out – almost immediately – some edits that could be done to make Valerie's life easier when cooking for herself, her husband and their frequent visitors. The goal of Edit Living Co. is to create a customized space, ultimately leaving Kristi's clients with a highly functional and effective space that works for them.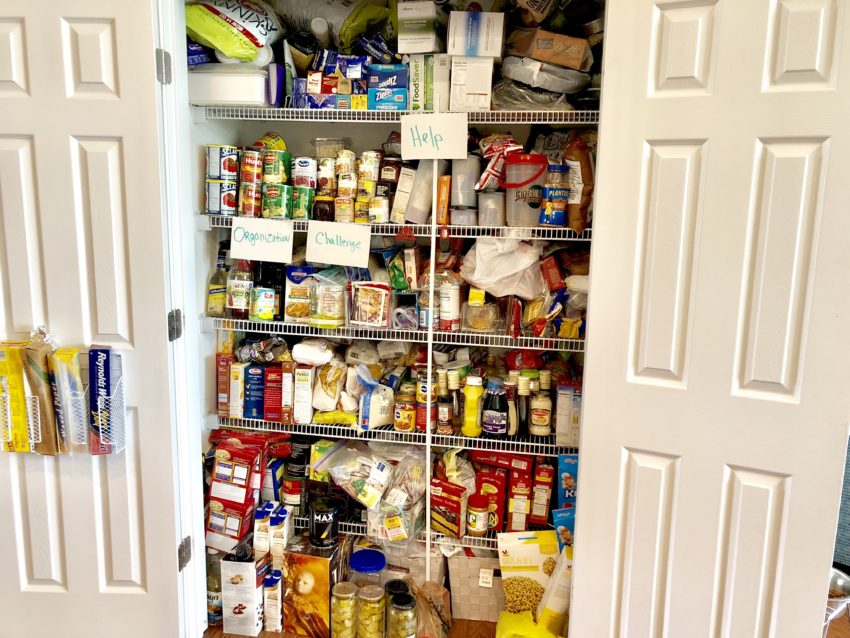 Kristi went to work drawing up a blueprint for Valerie's new and improved pantry, using every ounce of Valerie's input. From the beginning, Kristi aimed to reorganize the pantry in a way that made sense for Valerie's cooking habits and how she lives in the home with her family…right on down to a labeled basket of snacks for their pup Nila! Kristi's plan included pantry lighting, additional shelving on the inside of each door, and various types of containers to bring in texture and at the same time complement Valerie's love of turquoise and her newly painted pantry walls.
Valerie, and those of us on the Schell team watching this project progress, could not be happier with the finished and reorganized pantry space! And more importantly, it creates flow and easy living in Valerie's kitchen – a place where she happily spends much of her time.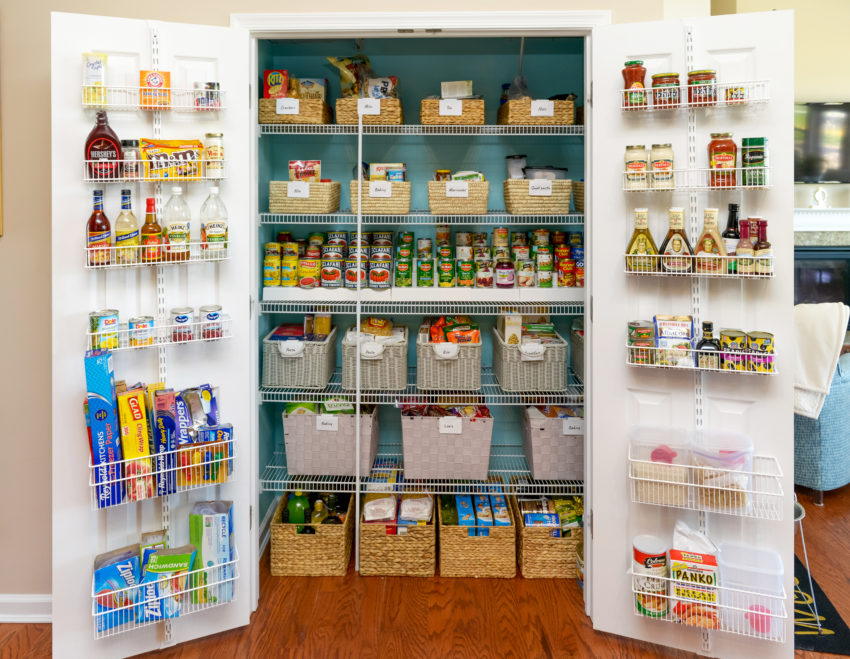 Edit Living Co. specializes in all aspects of organizational needs – from the kitchen and pantry to laundry rooms and bathrooms, any closet in your home, playrooms, office spaces and garages. Check out Edit Living Co. online or give Kristi a call to edit your tired space in need of some TLC!