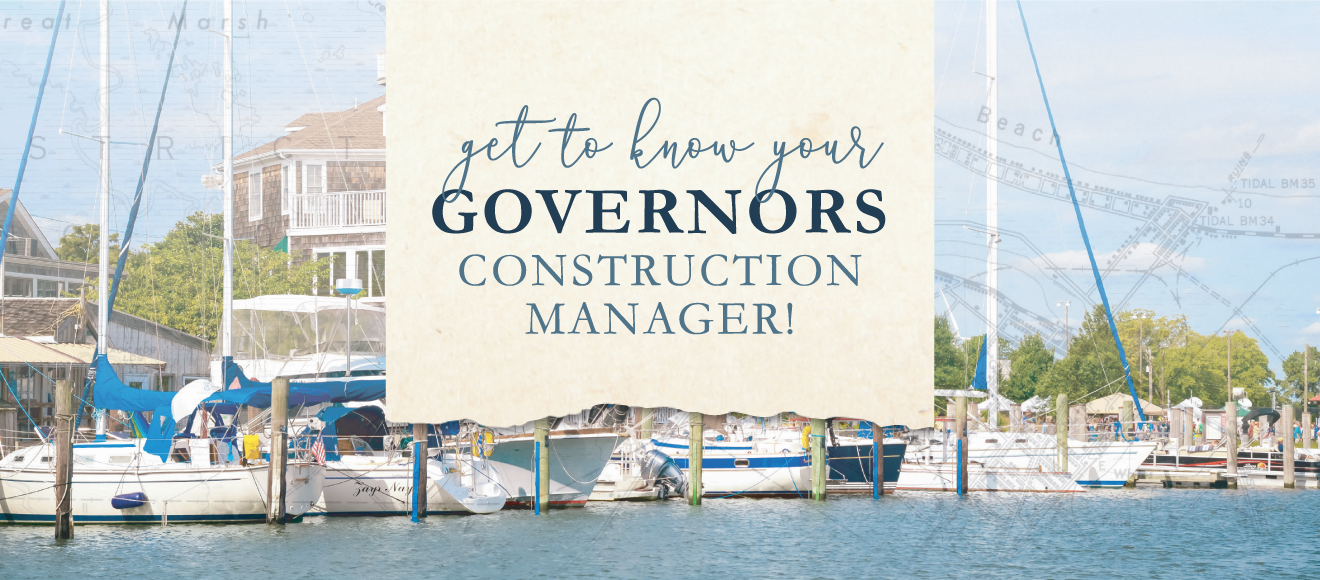 In the sales office, Natalie and myself are obviously the face of Governors (always good to have such pretty faces), but now, we're adding to our team!
We're just about to start construction on Causey Road in Governors, and I thought it would be a great idea – I know, I'm full of them – to interview the Construction Managers who will be building all these amazing town and single-family homes.
I'll start with a little intro for the new guys: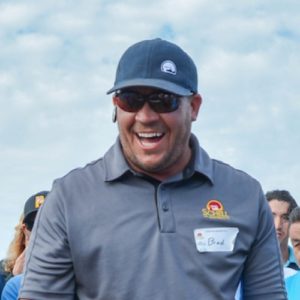 Brad, pictured on the right, is a top chap.  I have the utmost respect for Brad, who has completed some very large complexes for Schell Brothers and worked in our top communities (which is why he is coming to Governors). Closer to us he completed the amazing Beach Plum Dunes, which are rental condo buildings next to the Crooked Hammock, as well as being located in Bayside.  I first met Brad in one of my first communities, Bayfront.  He has an amazing ability to coordinate contractors and keep everybody to a tight schedule, but also the knowledge and experience in building large buildings and our complex single-family floor plans. A cheeky chap, but extremely likable.  His one son and wife keep him pretty busy, but Brad keeps a tight ship when he builds a house, and his communication is second to none.  He is also a Piscean like me so he must be great;) He's going to be awesome at Governors and we're lucky to have him!
Brian is a senior construction manager for Schell Brothers and is very well known for his personal attention to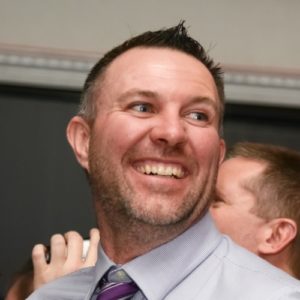 detail.  Brian is already very well known on Gills Neck Road as he was a Construction Manager in our neighboring community, Senators.  For me, it is once again great to be working with Brian as we both were recently heavily involved in creating Coastal Club across Route 1.  He knows my process and I know his, so it should be a seamless transaction from design to build.  Everybody raves about this chap and I'm one of his top fans.  He creates amazing relationships with his homeowners and you always know where you stand with him and what to expect – perfection and nothing less.  Brian is going to be awesome at Governors and we're lucky to have him!
Anyway, let's get to know Brad and Brian better with some real questions that will give us proper insight into the new kids on the block!
Q: If you could have dinner with anyone from history, who would it be, and why? 
Brad: Julius Ceasar 
Brian: George Washington – he was a great general and leader at a critical time in American History
Q: What did you want to be when you were 10 years old? 
Brad: A billionaire
Brian: A football player
Q: What would I find in your refrigerator? 
Brad: Chinese leftovers, salad, mixers
Brian: Mostly liquids – water, milk, iced tea, protein shakes, juice and beer
Q: List 3 words that describe your character. 
Brad: Happy, kind, easy going
Brian: Calm, determined, consistent
Q: If Hollywood made a movie about your life, whom would you like to see play the lead role as you? 
Brad: Chris Pratt
Brian: Russell Crowe
Q: If you could be a superhero, what would you want your superpowers to be? 
Brad: Time travel
Brian: A combination of Flash, Superman, and Captain America.  The ability to teleport would be nice too.
Q: Top three bucket list items for 2018/2019?
Brad: Buying a waverunner, Travel to Caribbean, Get in better shape
Brian: Sail the British Virgin Islands, go on a cruise, take my kids to California
Q: Where do you see yourself in 10 years? 
Brad: Production Manager of a New Schell Division, preferably Charleston or Charlotte
Brian: On an exotic island
Q: Top places you recommend to eat and drink in the '58? 
Brad: Striper Bites, The Buttery, Agave.
Brian: Bethany Blues 
Q: Worst habit you have? 
Brad: Working too much.
Brian: Yelling at the TV during Browns games (the only time I am not calm lol)