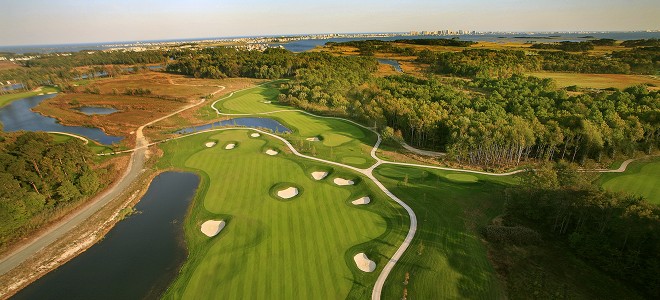 Finally, Spring is here! Not much longer now and we'll be enjoying some sunshine and an orange crush while sitting on the beach. Spring also brings flocks of people looking for their new home at the beach.
After six years of working with buyers, I've noticed a common element that many, if not all, share in their search. They are looking for the best value. And in truth value can vary quite a bit depending on what exactly you are looking for in a new home. But let me share one possibility that you may not be aware of, a "leaseback purchase."
A leaseback purchase is typically the best value in the community, where you get the biggest bang for your buck.  Schell Brothers typically builds a model home in each of their communities to show off the quality and curb appeal of a floor plan. We then sell that model to a buyer and agree to lease it back for a certain amount of time from the buyer, typically between one to two years. This is a leaseback purchase, or model leaseback.
Now why is it the best value? Leaseback purchases are filled with buyer benefits. First off, the model homes typically are loaded with extra features and come fully furnished. This includes window treatments and accessories which are chosen from our national award winning interior designers at Echelon Interiors. I'm talking about surround sound speakers, gourmet kitchens, amazing courtyard areas, beautiful floors and built in cabinets, luxury baths, the works. And the best part is these features are heavily discounted to help sell the model quickly.
For example, the Bayside model leaseback for The Sanibel, currently under construction, has a purchase price of $849,900, including furniture. If you were to duplicate this home on another home site it would cost $945,138, after incentives.  That's savings of almost $100,000 which doesn't include the amount you save on furnishings.
Since most folks start their new home search a year out, a leaseback investment can give you the perfect timeline. You also won't have to worry about increases in home prices or interest rates, taking advantage of the current market. With Schell Brothers leasing the model back to you, it also gives you additional equity in your home that you wouldn't have otherwise.
Of course, investing in a leaseback purchase is not the best fit for everyone but we found that those who have taken advantage of these opportunities are extremely happy they did.