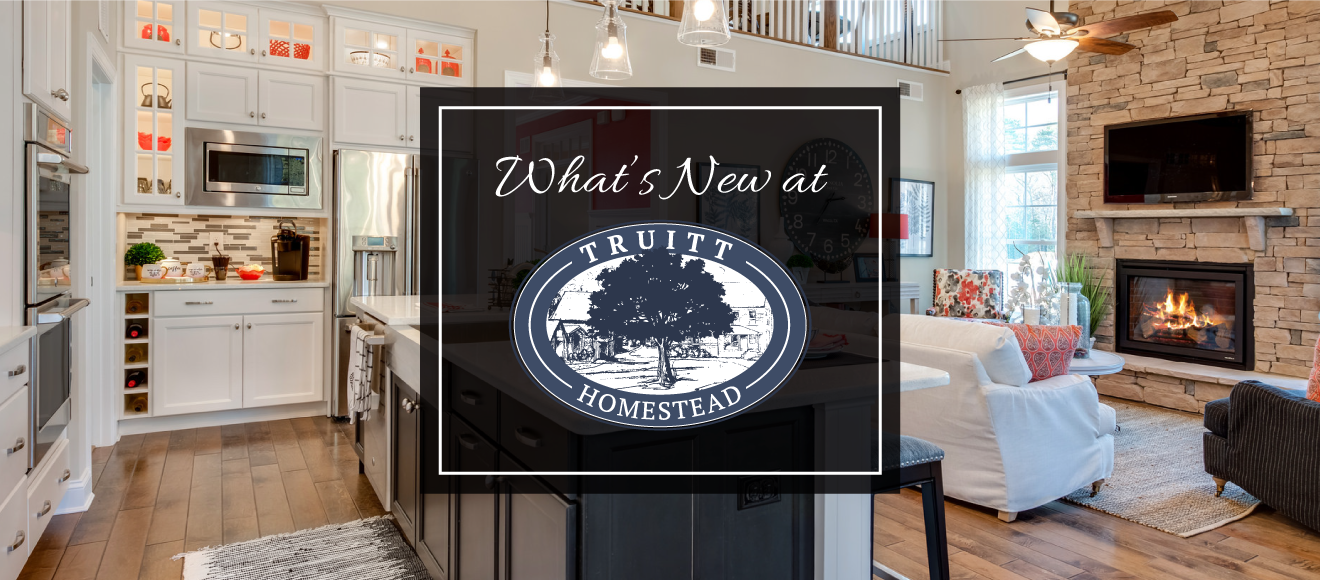 Despite the snow storm earlier this month, word spread that The Orchid model at Truitt Homestead was now open, bringing hundreds of visitors through the doors to tour the first model in our Coastal Cottage Series and to check out the progress of our 55+ community. During the Grand Opening Celebration, over 100 people found themselves enjoying the open floor plan of The Orchid, exploring the unique features of the Coastal Cottage Series home, and celebrating in kind with food and libations.
As the first model in our Coastal Series, The Orchid is unique in its structural ability to maximize the common living area of the home while also offering 2-3 bedrooms, all on one floor. As a result, the response to The Orchid model and new Coastal Cottage Series has been outstanding! Of the countless visitors we have had since, all have had a similar response: "finally a floor plan that exemplifies 'rightsizing'."  
What is 'rightsizing'? It is the process of eliminating unnecessary home space and clutter by transitioning to a home that fits your current lifestyle. As the only active adult community in Rehoboth Beach, Delaware, Truitt home buyers are interested in focusing their time on enjoying the surrounding area attractions. With the beach, bike trails, shopping, golf, and restaurants all within a two-mile radius, why worry about laboring over your oversized house…cleaning unused rooms, organizing overstuffed closets, or stressing over your lawn? Rightsizing allows homeowners to remove the stress and upkeep of their previous home and focus on getting out and enjoying life. The Orchid, as well as the various other homes in the Coastal Series, is designed specifically to maximize an individual's ability to get out and enjoy what matters to them most.
With The Orchid model now open 7-days a week, providing interested buyers with plenty of opportunities to tour both the model and the community, 2018 is shaping up to be an exciting year here at Truitt! Perhaps most exciting will be welcoming our current home buyers into their new homes! Right now, we have three homes under construction, with 3-4 more expected to start before the end of February. This means that we will soon be able to show off a variety of different floor plans within the community, including a spec home of The Iris! In addition to welcoming new homeowners and introducing you all to the new floor plans, we also have the groundbreaking of The Lodge at Truitt Homestead to look forward to. Scheduled to start next month The Lodge will house the community amenities (including a gym, restaurant, indoor pool, and wellness center) as well as 88 apartments, which will offer lodging for folks interested in  55+ independent living.
Happy Hours, Muddy Boot Tours, and your chance to meet new homeowners are all on the horizon, and we can't wait! So, cheers to enjoying life and embracing all of the exciting new opportunities here at Truitt Homestead!
Ready to schedule a visit? Give me a call at (302) 278-8247.
Looking to learn more about life at Truitt, and to view our floor plans & pricing? Simply click here.