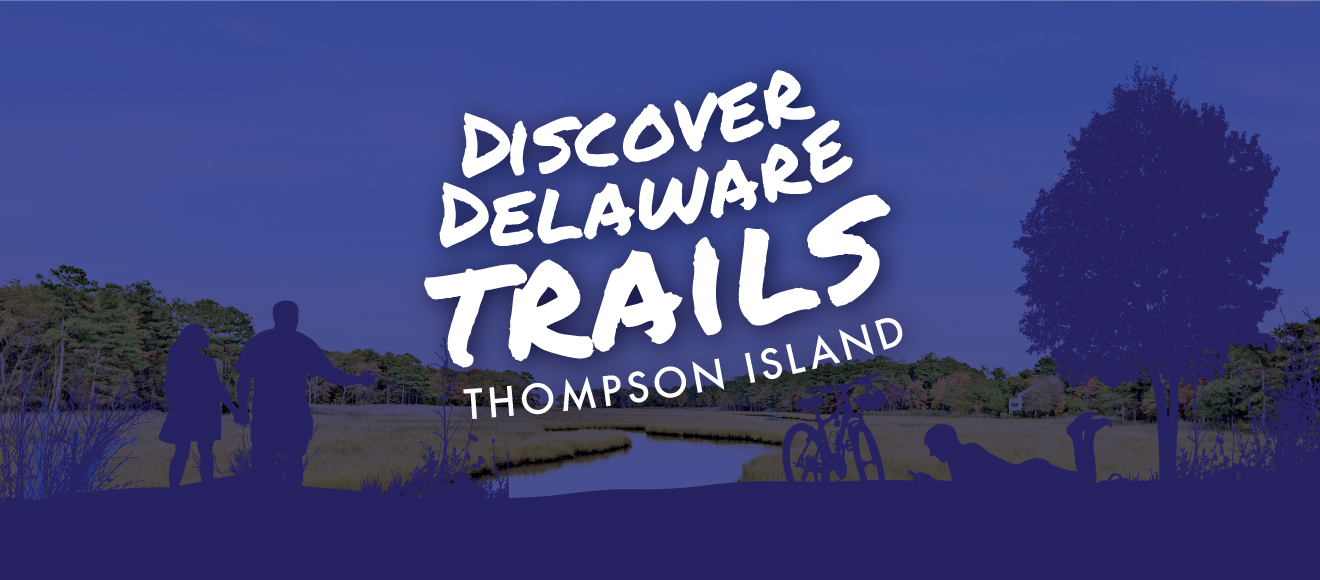 Que Pasa? I'm great at the moment but, no, I mean Que Pasa? The restaurant in Dewey Beach where you can devour tacos and margaritas. Have you been there? If so you probably have enjoyed an amazing meal while taking in the equally tantalizing views of Rehoboth Bay. Kiteboarders, sailboats, and pontoon boats casually drift across the sunset as you sip your frozen drink from a salted rim. I have enjoyed this view more times than I care to tell, however, it was not until recently that my focus fell upon a group of trees in the distance – a piece of land that seemingly stands alone in the bays shallow waters. My sights were focusing on Thompson Island, a location I had only visited once as a kid when I beached my small sailboat on its shoreline.
I finished off my last taco, ordered another margarita, and committed myself to finding a way to reach Thompson Island. Not surprisingly, Google had an answer. Within a few minutes of searching the web, I uncovered a .7 mile trail maintained by Delaware Seashore State Park that was right off of Route One! I couldn't believe it, how had I never noticed this trail before? Hidden and off the beaten path, the trail lies in the back of Spring Lake, a community located on the forgotten mile between Dewey and Rehoboth.
As I started down the trail, the transformation of the surrounding nature was incredible. Starting in a residential community and evolving into a forest of giant hardwoods, a quiet small marsh and then tall whispering loblolly pine trees; Blue Heron, Osprey, and a small heard of deer were all sited during the .7 mile trail out. From there I reached the lookout platform, which provided a sweeping view of the 68-acre Peninsula of Thompson Island and the Rehoboth Bay. Despite being distracted by the beauty of my new surroundings, I spotted a small sign reading "trail end," which put a damper on the suggestion of a small path leading to the forgotten Island itself.
Now, I do my best to be a law abiding citizen and with that being said if I were to try to imagine what someone would experience down such a restricted path, it would probably include the following…
After the "trail end" sign a narrow muddy trail would weave between tall reeds with occasional views of the Lewes/Rehoboth Canal. Eventually, the reeds would dissipate and the firm ground of Thompson Island would be beneath my feet. Once there I could only assume to find old, scarcely used trails that wind their way around the island. The trail would lead through tall pine trees, across a rolling landscape and to a secluded beach with nesting osprey. Upon finding myself on that secluded beach, looking back at the sandy bluffs the island would look much as it did hundreds of years ago…
Between 3000 BC to 1600 AD relatives of the Nanticoke Indians used Thompson Island as a campsite. During that time they would hunt, fish, and gather oysters. And just as they lived on the island, so they died on the island, burying their dead in communal graves. Since then, the island was at one point cultivated, used as a White Pine plantation, and more recently used as hunting grounds for deer.
Concluding my imaginary adventure to the island and turning away from the "trail end" sign, I weave my way back down the trail toward my car. Taking a moment to enjoy one last incredible view, I would be struck by the thought that Dewey Beach and Route One are less than a mile away, yet Thompson Island stands largely unchanged and alone –  frozen in a time from long since past.