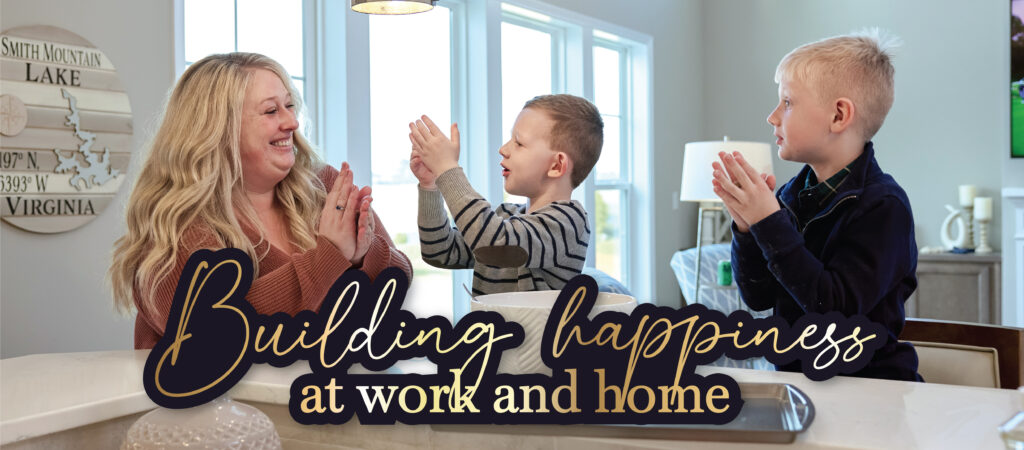 Schell Brothers has been proudly building homes for 20 years. Our employees wholeheartedly believe in our product and our company's mission of creating happiness. 1 out of 4 Schell employees proudly lives in a Schell Brothers home. Read on to hear all about Ashley's experience building happiness at work and at home.
What made you choose to work for Schell?
Prior to working for Schell I was working for Verizon Wireless but had a degree in Accounting- I was ready to put my degree to use and a friend of mine sent me the job listing. At the time I lived in Dover and I wasn't sure about the 45-minute commute at first but after a few conversations with Doug, The Director of Finance at Schell Brothers, I could immediately tell that this company was different and decided it would be worth it. I had actually just accepted an offer with a different company but when Doug (finally) called and made the job offer it was a no-brainer, I'm so glad I chose Schell.
How many years have you been with the company?
Just over 4 years!
What is your favorite thing about working for Schell?
The people, definitely. Not just because they're kind and fun- although that makes for a great work environment- but because the people who work for Schell are incredibly talented and hard-working. It truly feels like a big team working towards a common goal even though we all have different departments.
What has been your favorite volunteer opportunity?
Schellville, easily! I loved driving the train and working in the Snack Shack last year but all the jobs are fun- people are so happy and grateful.
Why did you pick a Schell community? What is your favorite thing about living in a Schell community?
We knew early on that we would want to move to the beach but that my husband's job would always be in Dover so he would have a bit of a commute when we moved here we wanted to find a community that would work for his drive and Welches Pond was perfect. We're one of the first homes there but we've already met some great neighbors and we're excited to attend our first happy hour at the model to get to know some more people!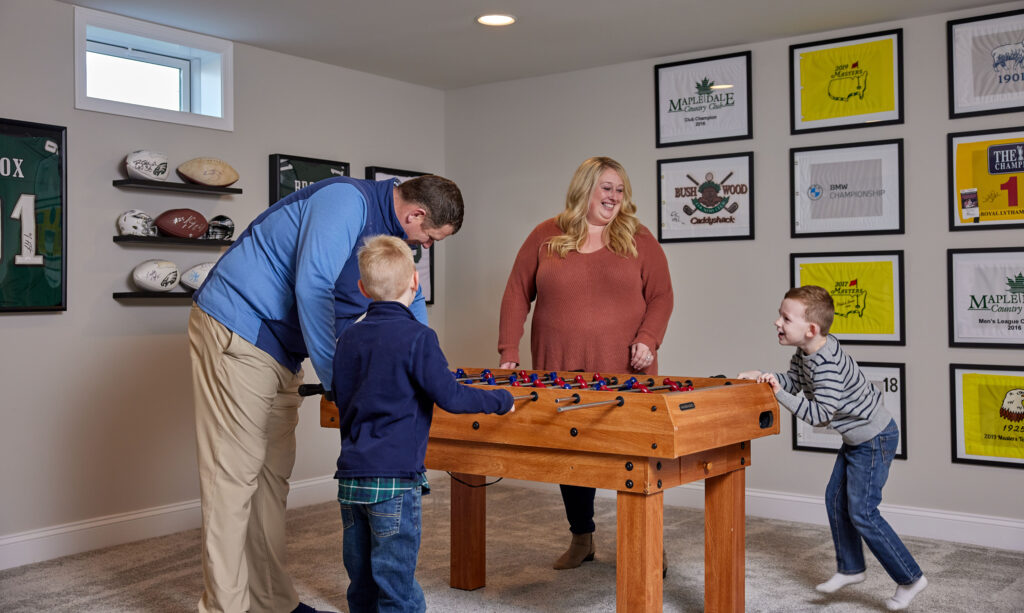 How was your home-building experience?
Our home-building experience was amazing. The first person I got to meet with was Jordan Fruehauf, I already knew what community and model I wanted but she asked me some questions and helped me customize our floor plan to what would work best for our family. Karen Ryan was our designer and I was so excited to work with her- she has two boys as we do and I felt like she definitely understood what was important to us in our design decisions- I used the online design studio to find pictures of what I wanted and Jordan had already told us what tiers we wanted to stay in based on our budget. We aren't the most "handy" people and this was our first time building a home. Scott Kincaid was our construction manager and was a huge help in making decisions when we were unsure. He took a ton of pictures to put in Heartbeat and kept us updated throughout the process.
What is your favorite thing about your home and why?
For me, it's the kitchen. It's been so fun to entertain and the storage space is incredible.
Favorite memory while working for Schell?
Definitely the girls office trip to Park City… the entire thing was just so much fun and I loved getting to know people better that I don't get to work with directly on a regular basis.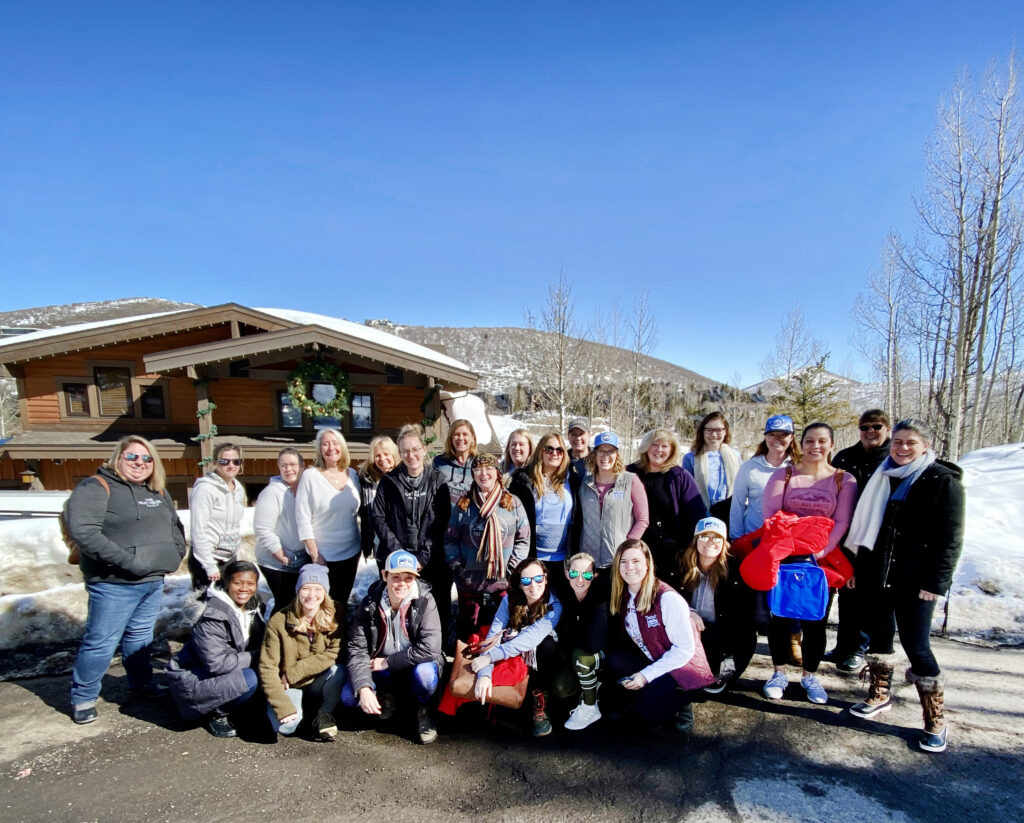 What floor plan did you choose and why?
The Kingfisher. I knew I wanted the boys to have their own space upstairs and loved that we could finish the bonus room and add a bathroom so our parents (or other guests) could have their own space when they come to visit. A basement was a non-negotiable for us and the finished space is so nice for the kids to run around with their cousins and burn some energy or for a family movie night. It really just fits our family perfectly.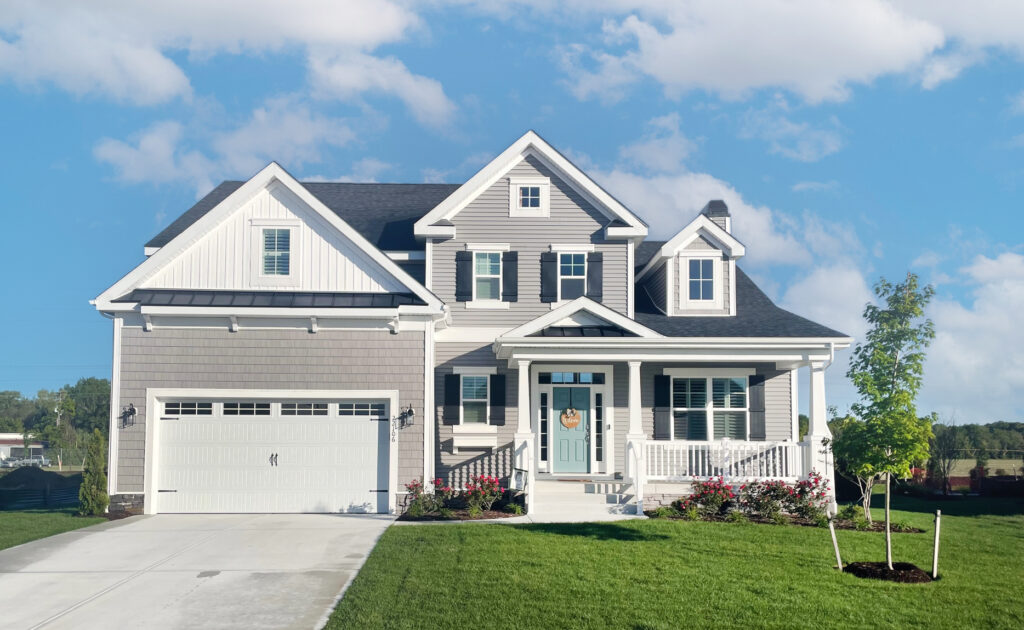 As a local who is in the know, where can we find you on a Friday night?
We haven't gone out too much because we've been enjoying entertaining in our new house- we love getting some steaks from Fresh Market and grilling. The boys love Tokyo Steakhouse so we promised them dinner there once a month.