When you come to Schellville this holiday season, you'll be greeted by loads of volunteers wearing warm coats, wooly mittens, and great big smiles on their faces. And the widest smiles might be on Mick and Laura Wolfe, who embraced Schell Brothers' culture of happiness soon after they moved into their new home in the Governor's community in Lewes.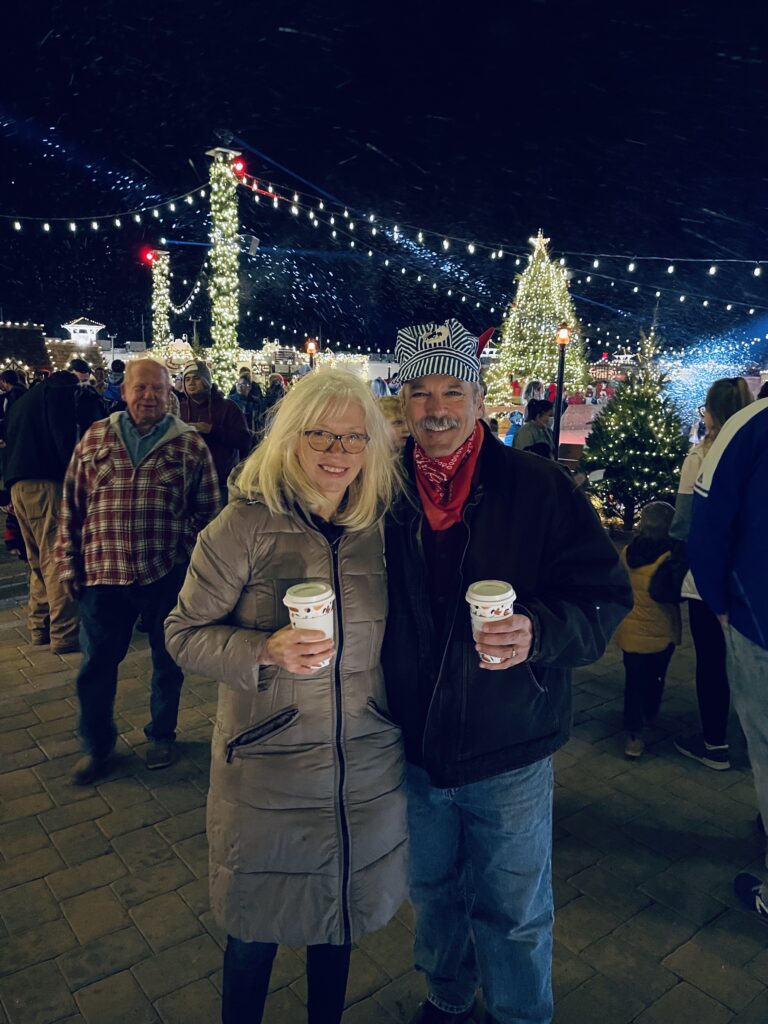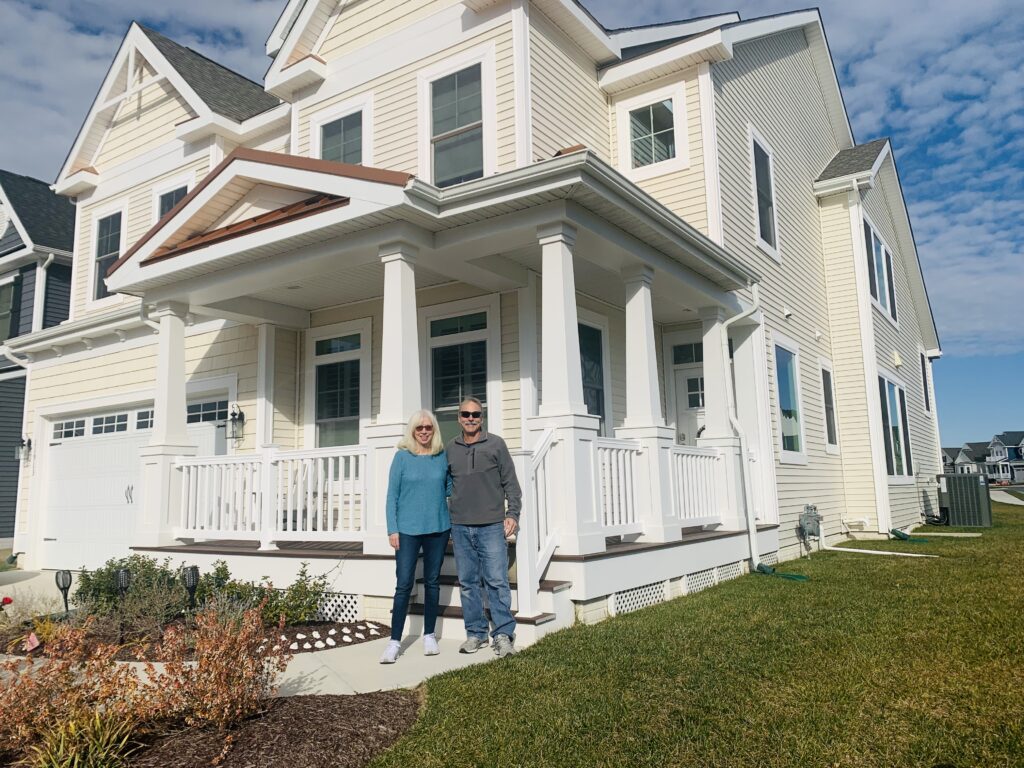 The New Yorkers arrived in July 2020: the middle of the pandemic, when meeting new people was a challenge. But after a few impromptu happy hours — socially distanced in the middle of their street, of course — and finding fellow trail walkers and bike riders, the Wolfes soon found themselves with a pile of new friends…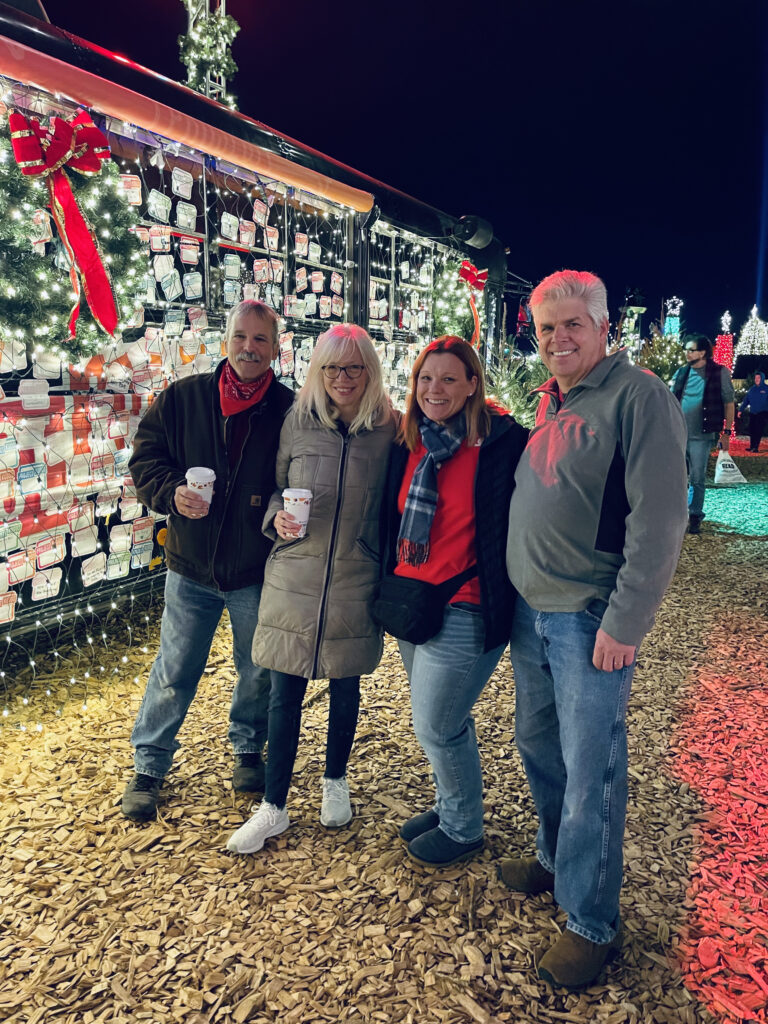 By the following summer, Laura had been appointed to the Governors Pool and Clubhouse Committee, Mick had helped form a biking group and together with neighbors started a monthly dinner group: The Wolfes were home.
As they lounged in comfy chairs alongside the community pool one July afternoon, a neighbor told them about Schellville, and Laura and Mick's ears immediately perked up.
Free admission to the miniature village for kids, skating, and a beer garden? Train rides and snowball fights? "I thought, what a great opportunity to celebrate with my family," said Laura.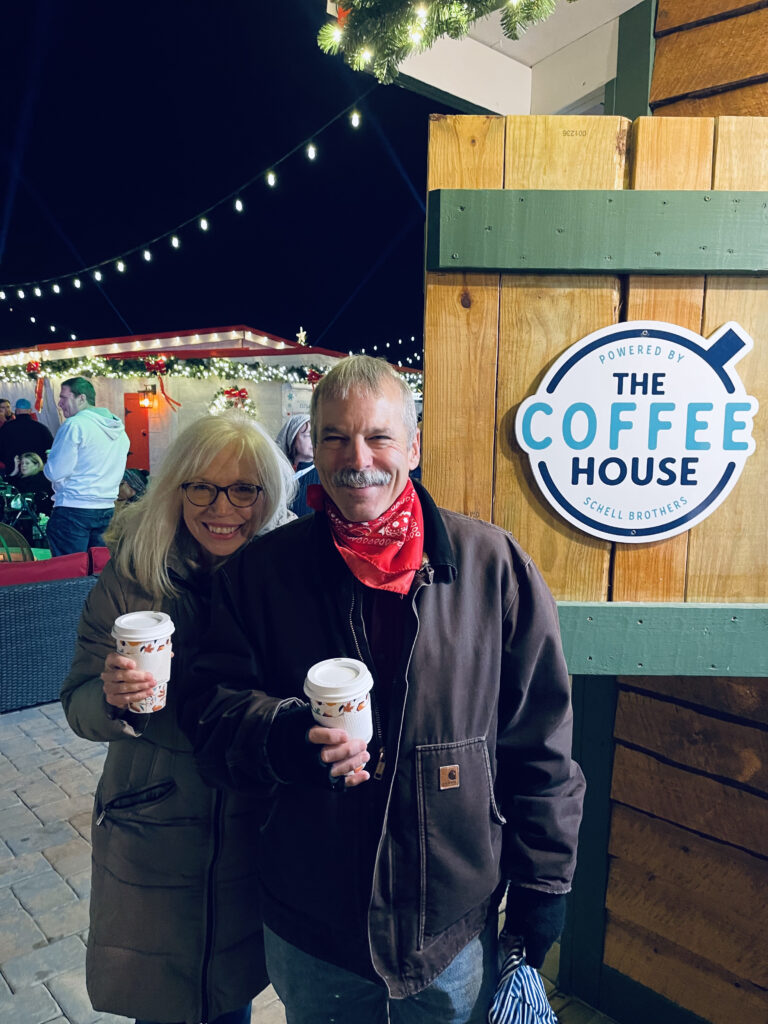 Over the Thanksgiving weekend, the Wolfes had a blast, bringing their children, niece, and nephew, and their two grandchildren to tour the village, visit the food trucks, do a little holiday shopping and enjoy a libation or two while they watched the skaters.
They're also volunteering a few of their evenings: Mick as the train conductor or engineer and Laura as a Christmas elf, giving directions, squirting the hand sanitizer, and greeting new visitors. And they are loving it.
"I think it's very impressive that Schell has stepped up like this in the community and how the company gives back," Mick said. A former commercial construction executive, he's also impressed with the quality of Schellville's construction, but he's not surprised. "We love Lewes, and when we first looked here, we looked for a premier builder in the area, and we were very impressed with Schell's offerings and their commitment to quality."
For Laura, volunteering at Schellville is another opportunity to give back. "I wanted to show my appreciation for Schell and for Governors, this great community which has become our new home."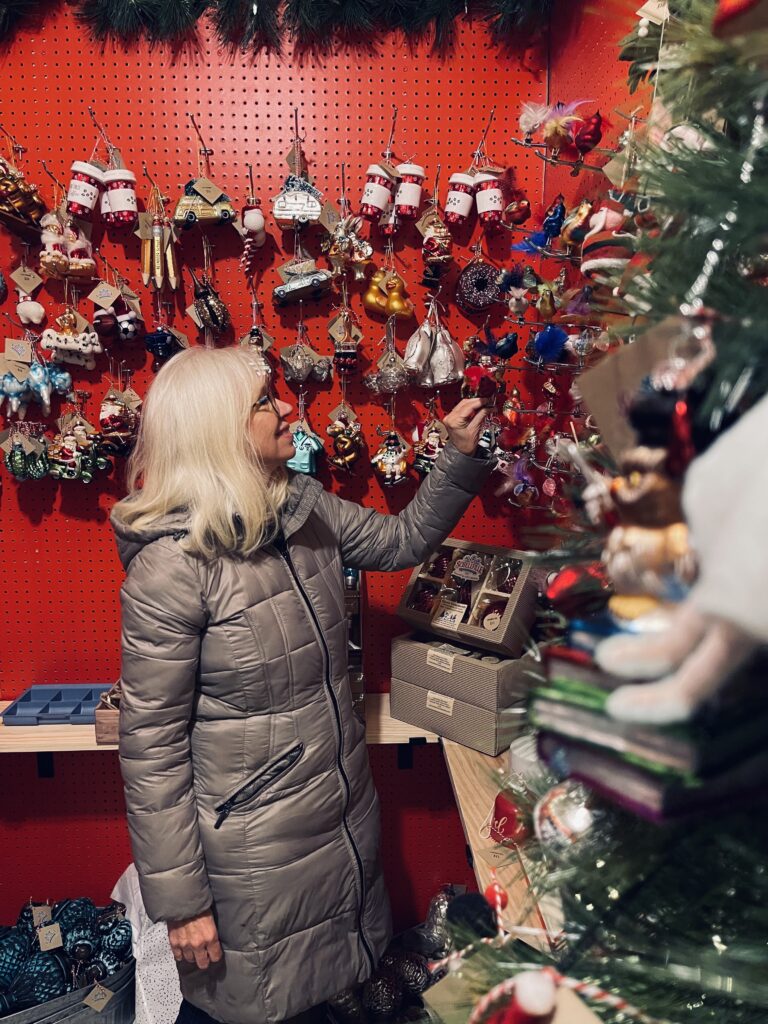 Besides, added Mick, there are few things as fun as being the train engineer for the evening. "The idea of driving all those little kids around? I mean, that's exciting — that's holiday spirit right there."