Dru Buehler has a cute little shop on Candy Cane Artisan Lane in Schellville, selling cozy gloves, hats, scarves, and fuzzy jackets. Her wares are perfect for the throngs of visitors who come every night to stroll the tree maze, ride the train, sip hot cocoa, enjoy a beer – and maybe forget that the wind in Southern Delaware can kick up a bit on a frosty night.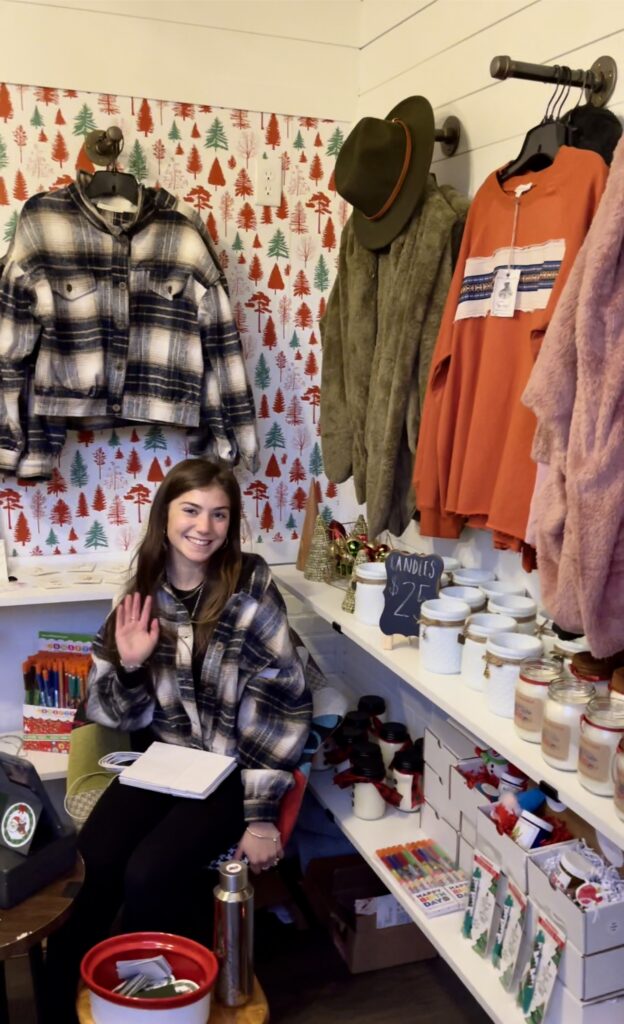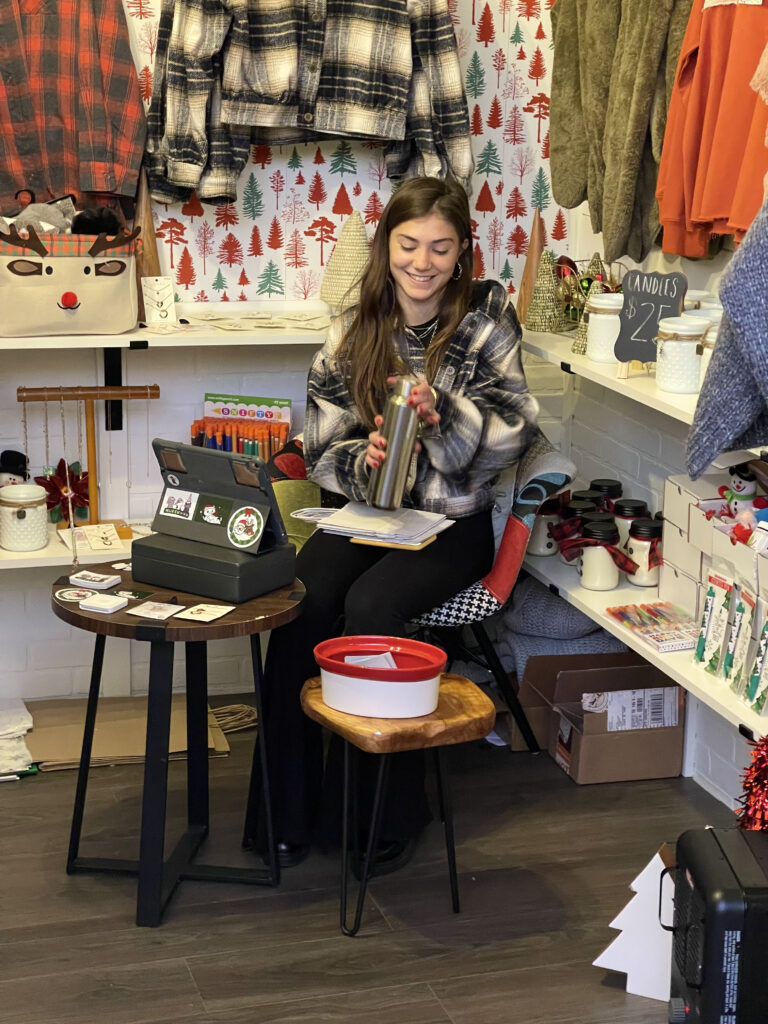 She describes the shop – it's called Haven – as the "love child" she and her mom cooked up as a project Dru could work on to get a taste of the retail life – the inventory ordering, the bookkeeping, and all the other tasks necessary to run a successful business. She has her family's full support, which is a good thing, especially considering that Dru is a senior in high school.
"It's been really fun," Dru said one morning this week before her school day began. It's also been a lot of work: The pop-up shops at Schellville are expected to be stocked and ready when the gates are open to visitors, which now is pretty much every night.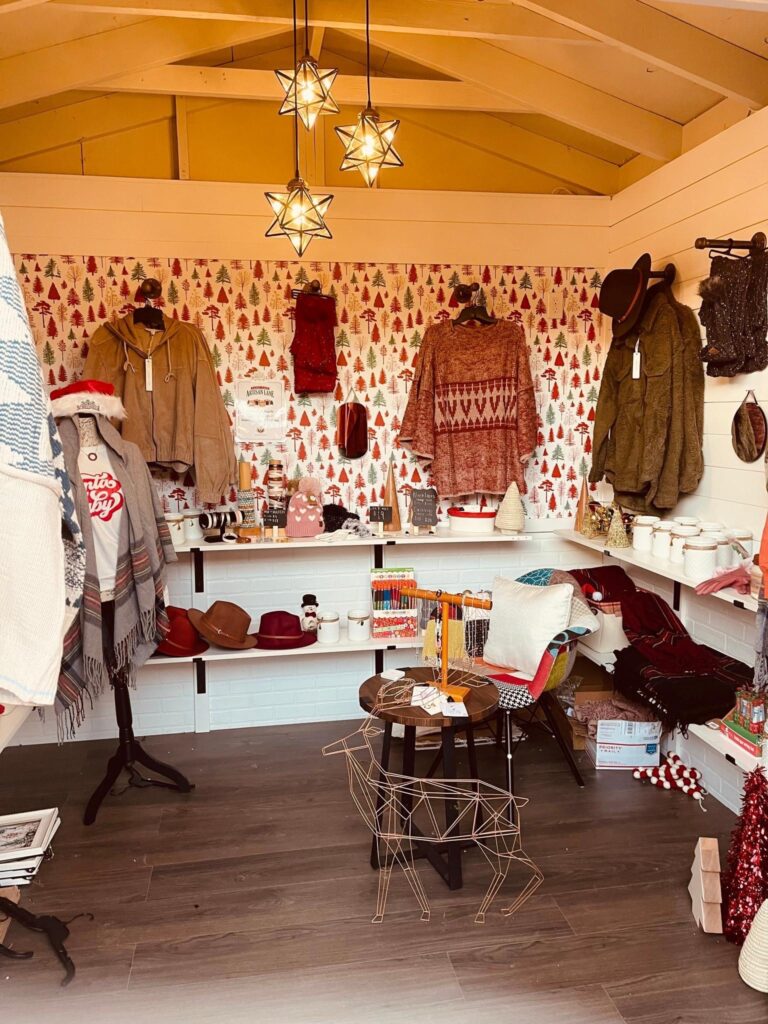 "I have had lots of surprises," she said. "I didn't know how much work you have to do even when it's not open," between figuring out the inventory, keeping the tiny shop organized, and doing all the paperwork. "I try to do cheaper prices because people don't come to Schellville to buy things, but I've gotten such warm responses, it's all worth it. It's a good place to learn and grow."
George Todd has a successful business as a portrait artist, but does the occasional craft show to show off some of his other projects and to find commissions for his portraits. He applied to open a shop at Schellville just to find another outlet for his work. "It's been amazing," George said.
His cutting boards and picture frames with blue and foamy resin painted on to look like waves lapping at the sand are being snapped upright and left by Schellville visitors happy to stumble on that last, perfect holiday gift.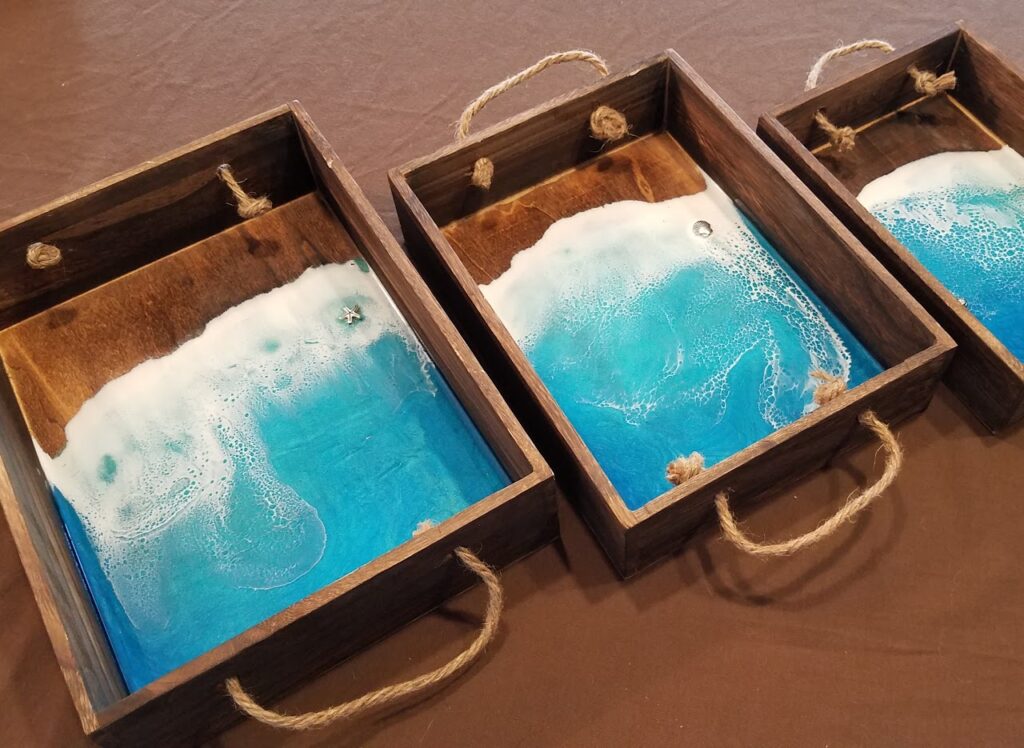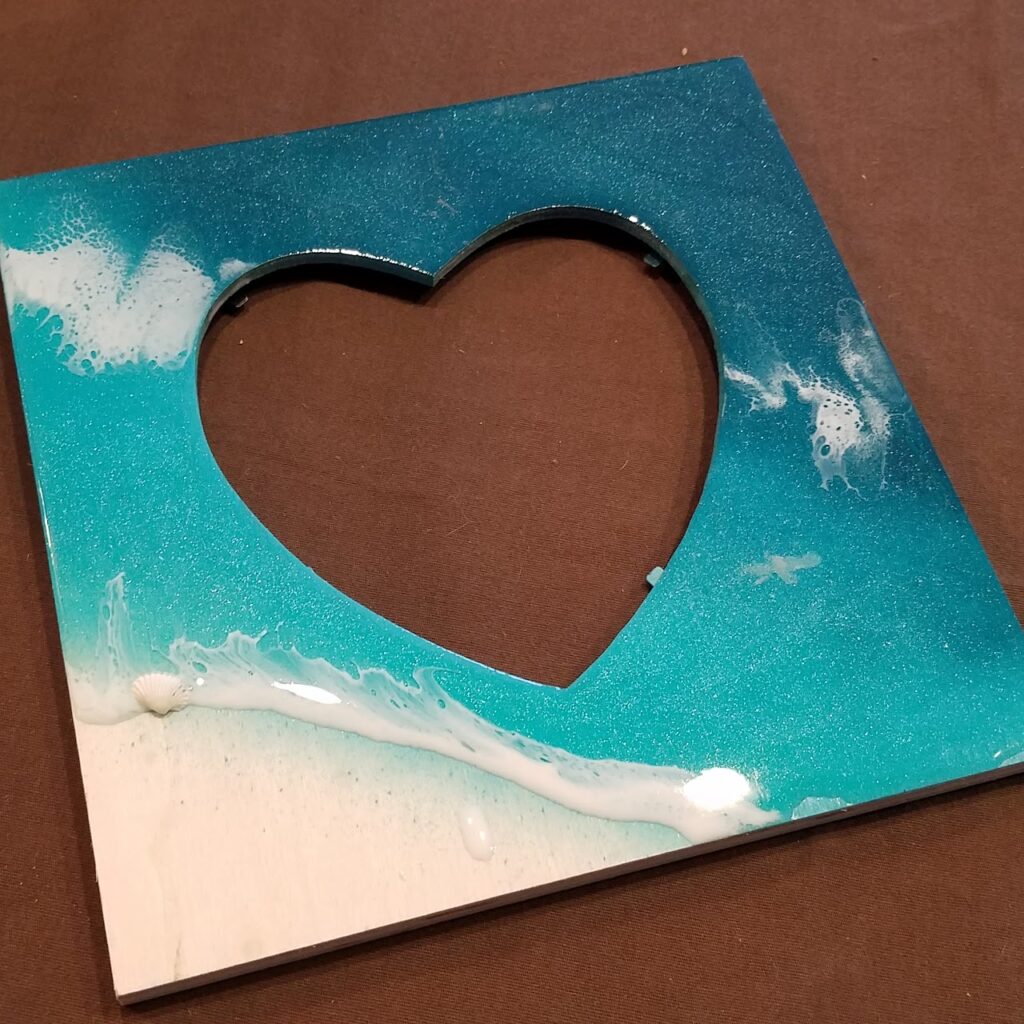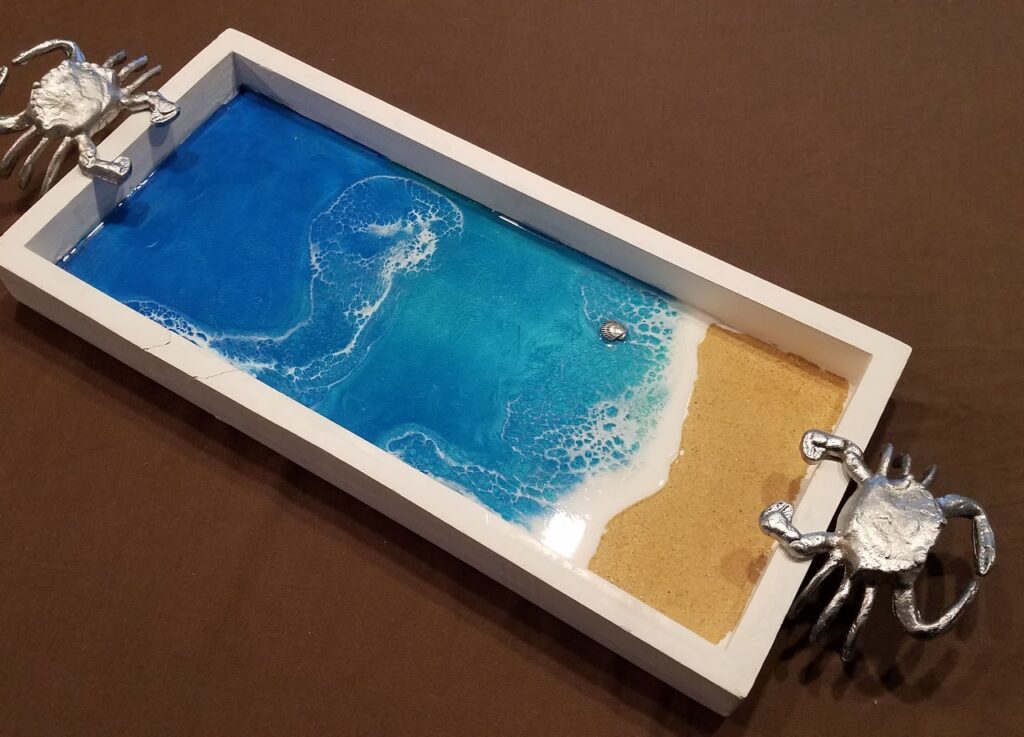 He goes straight to his workshop every morning, making and painting more cutting boards to sell when Schellville opens up in the evenings. "I'm pretty busy all day," George said. But he's gotten to know the other shop owners in his row, including fellow artists and crafters selling ornaments, candles, pet collars, and other goods. 
Schell looked for an assortment of established vendors and newcomers to fill the 18 Artisan Lane shops as another amenity for the throngs of visitors who come to have some winter fun, Each shop owner and food purveyor must commit to giving 10 percent of their proceeds to the Harry K Foundation, whose mission is to end childhood hunger here in Delaware. "It's another incentive, and it's another way to incorporate the community into the marketplace," said Dru Buehler.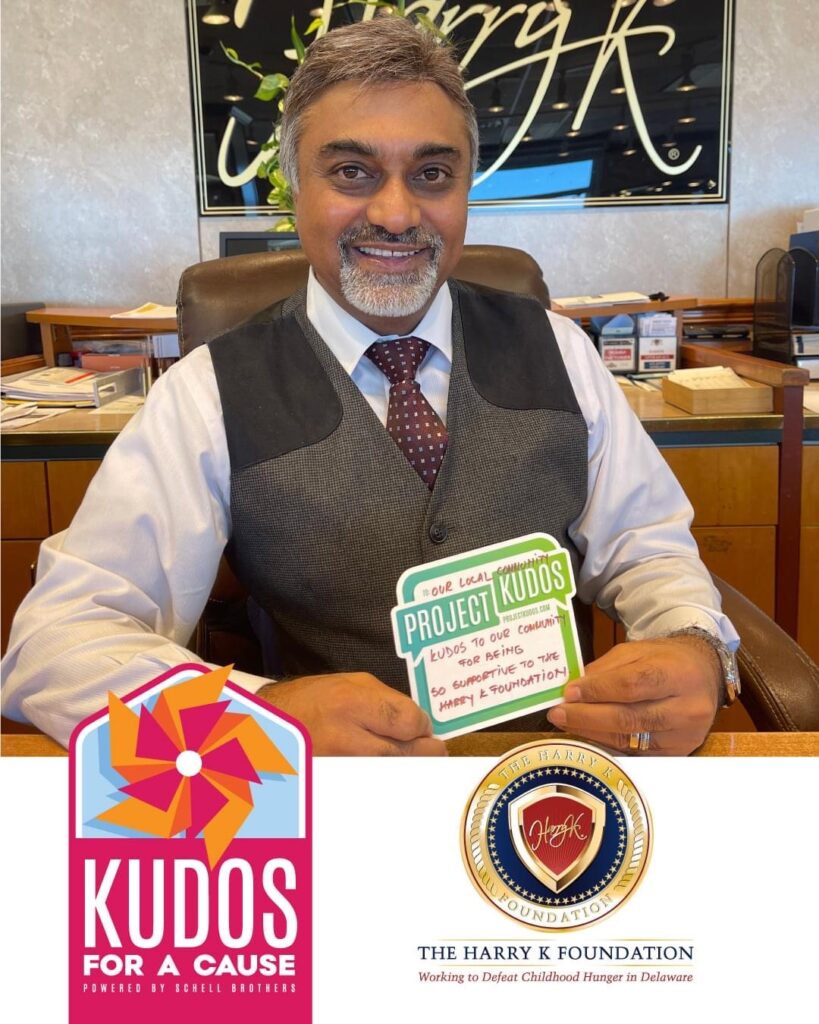 Dru said she's already learning a lot from the experience and is eager to extend Haven beyond the Schellville shop. She wants to add more locally produced products. Like jewelry and candles, to the mix, and maybe use her artistic skills to paint some of the pieces of clothing she sells.
"I've gotten a lot of valuable feedback from the customers," one of whom advised Dru that adding slits to the back of her winter caps to accommodate ponytails might be an improvement.
But first, there's that whole "finish high school" and "start college" thing. "It's been a journey – it's exciting, but a little scary" to think about the future, she said.

Schellville is open from 5 -9 p.m. every night until the new year. Reserve tickets in advance online.