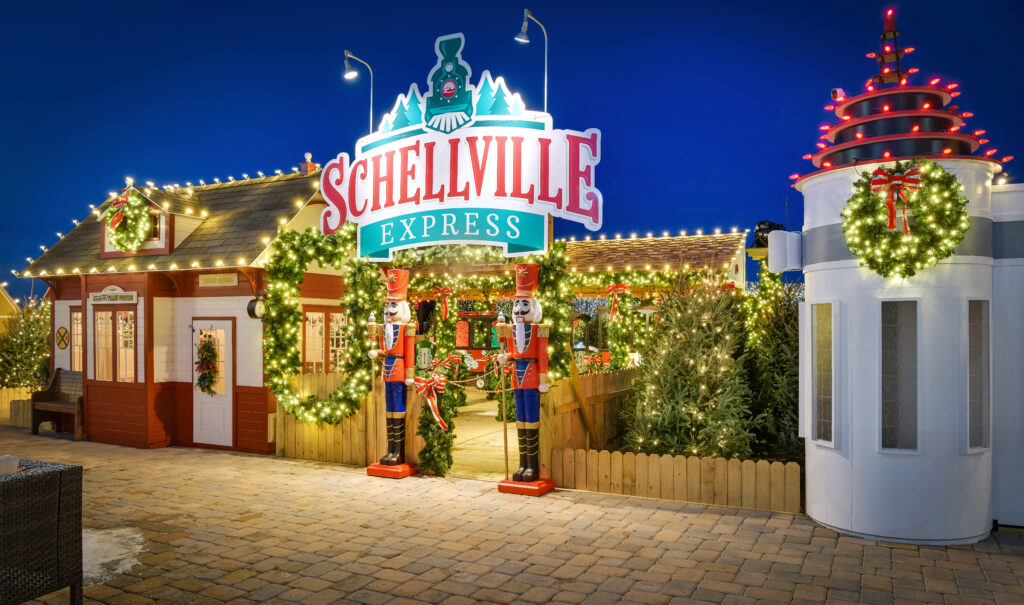 Here's the good news about this year's Schellville: It's bigger and better than ever.
Here's the great news about Schellville: It's so big that there are hundreds of volunteer opportunities for coastal Delawareans to help out — everything from greeters and skate fitters to Santa's helpers, train conductors, and of course, village elves.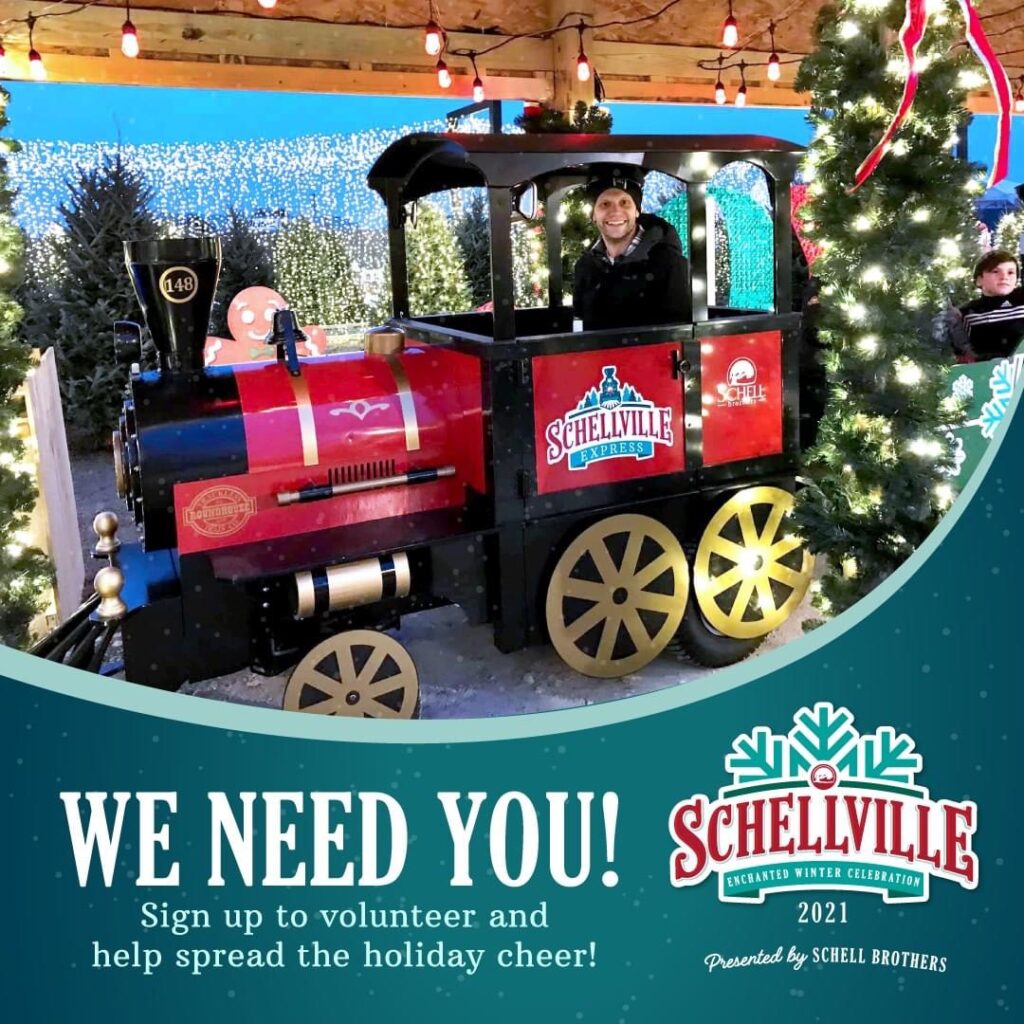 If you need a bit of a nudge to get into the holiday spirit this year, Schellville will practically knock you over.
The biggest roller skating rink in the state, including a pathway — or speedway, depending on who's skating — that winds through a 45-foot tunnel of lights.
A brand-new maze featuring 1,200 trees to get lost in
Two trains just waiting for riders to take in the festive sights
14 firepits, 18 artisan craft shops, a giant heated tent (with a bar) overlooking the roller rink and a food truck alley
The snow zone, where kids can play in igloos and have "snowball fights" with lightweight balls
Schellville volunteers have the added benefit of watching the crowds have a blast — and knowing they are playing a part in bringing big smiles to a lot of little faces.
The whole extravaganza takes place in a sparkling light-draped, candy-cane-covered, super-decorated playland just behind the Tanger Outlets Seaside mall on Coastal Highway in Rehoboth.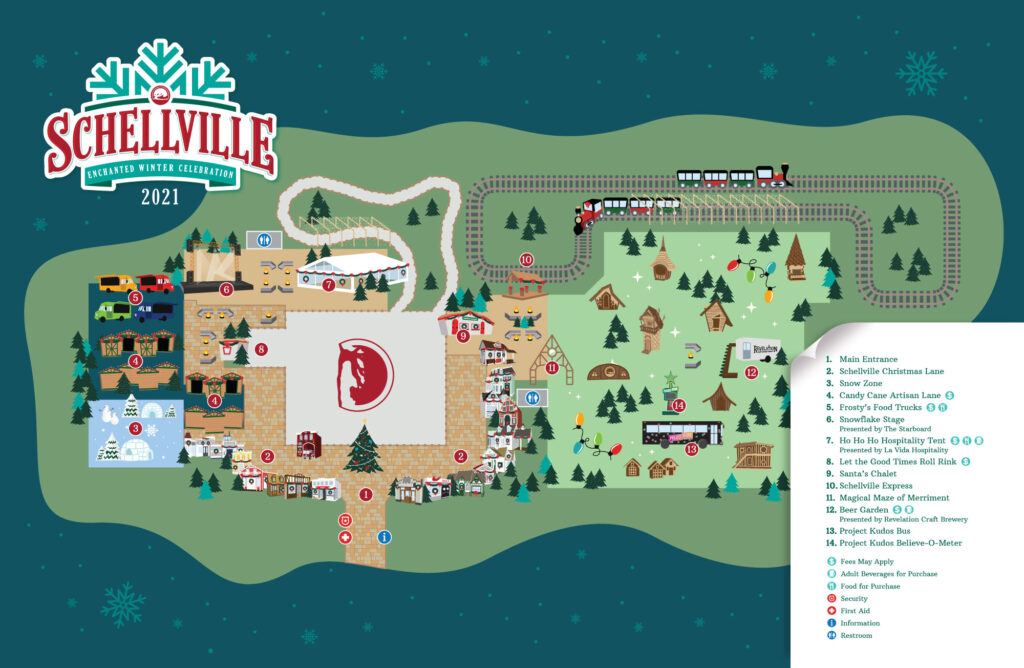 Schellville got its start in 2017, when Director of Marketing Alyssa Titus went to her boss, holiday celebration superfan Chris Schell, with a cute idea. "For Christmas, I wanted us to build a giant interactive gingerbread house," she told him.
Chris mulled it over for a minute. "How about a whole village of houses?" he said. And that year, the nine mini-homes of Schellville were built along the water at the parking lot for the Lewes-Cape May Ferry. It featured tiny workshops, a place for kids to write letters to Santa, and a miniature Zwaanendael Museum among its attractions.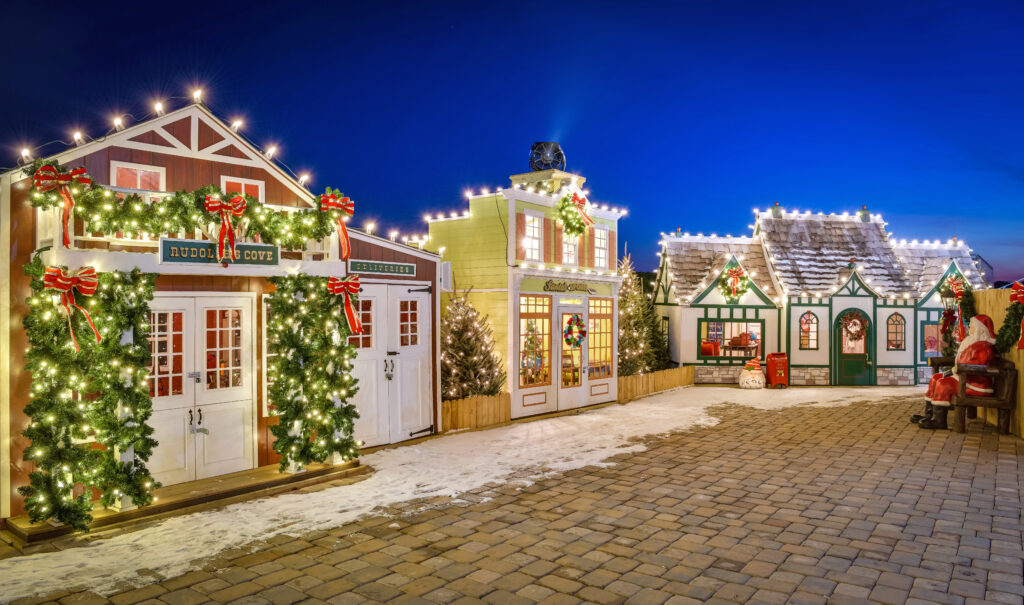 It didn't take long for the crowds to swell and the village got bigger — first moving farther north to Hudson Fields, and now this year in a significantly expanded location behind the outlets, which Tanger is letting Schell rent without a charge.
Schell Brothers Homes — whose mission is happiness, after all — sponsors the entire event, which means that kids and their families can enjoy Schellville without paying for anything: There's no admission charge, though visitors can purchase snacks, gifts, and crafts or drinks and rent roller skates if they don't bring their own.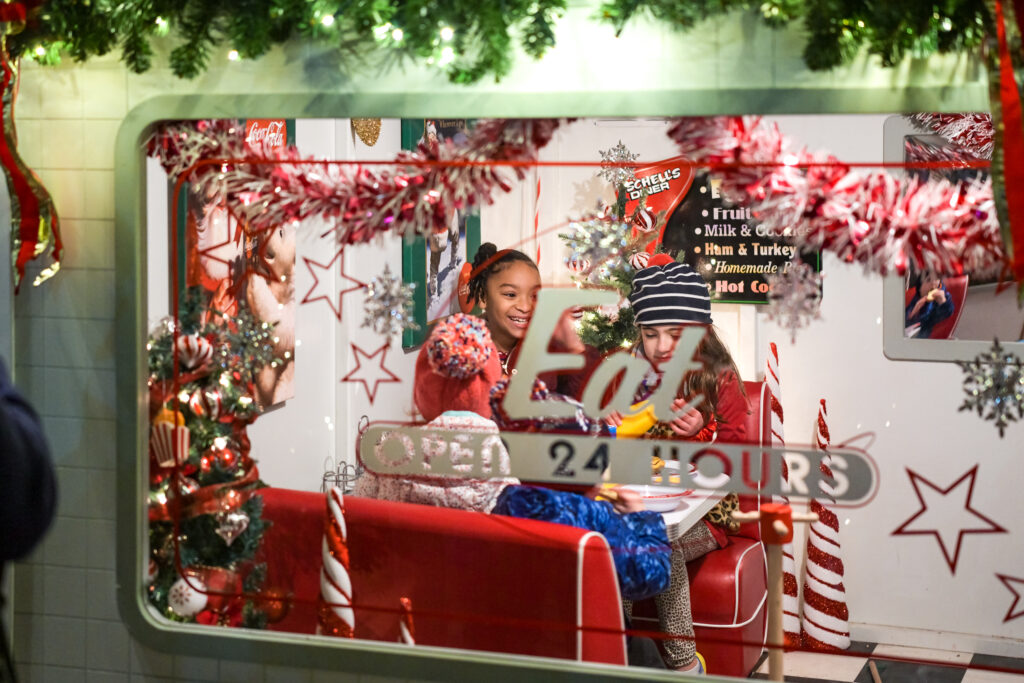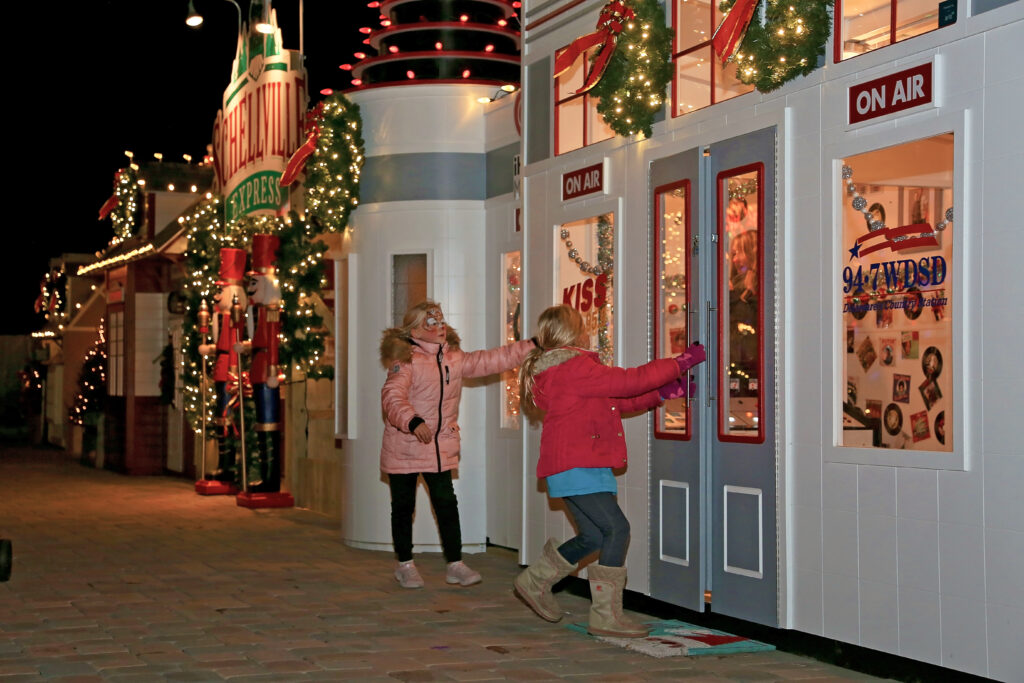 Schell employees, contractors, and other friends and family members willing to be roped in have been hard at work on Schellville since the summer, and two weeks before opening were still planting trees, stringing lights, and putting finishing touches on the village, which now numbers 18 buildings, including a miniature airport, movie theater and of course, Santa and Mrs. Claus' own home.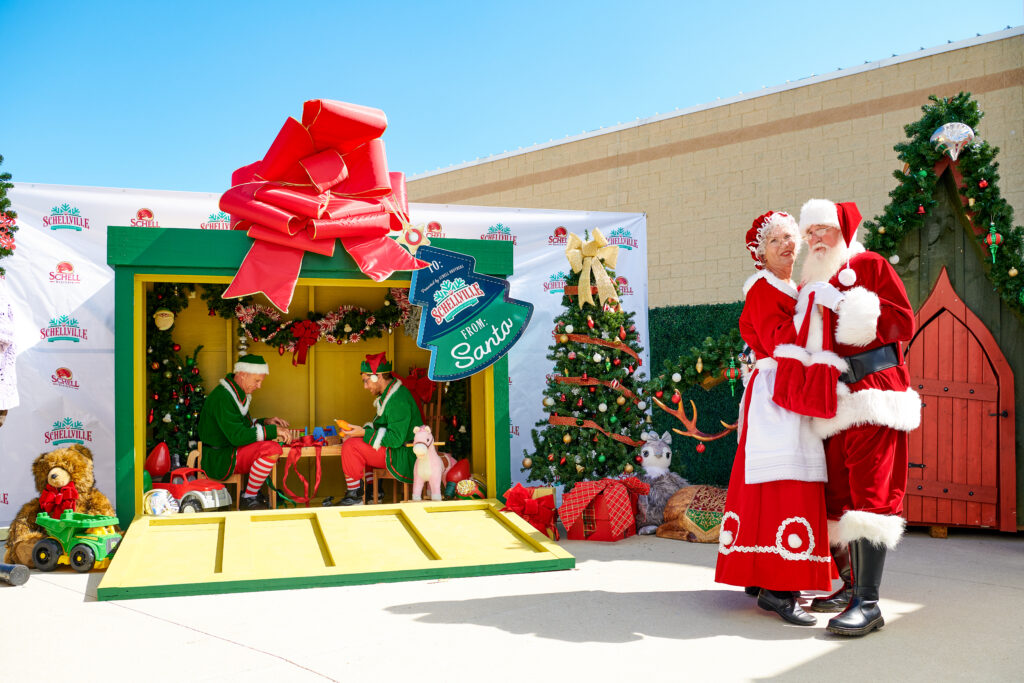 Participating food and craft vendors are pledging 10 percent of their Schellville profits to the Harry K Foundation, which works to end childhood hunger in Delaware.
Also, if you use the hashtag #kudosforchristmas and post a message of gratitude on social media, Schell Brothers will donate $1 for every kudos given to the Harry K Foundation through the Kudos For A Cause campaign. All proceeds will benefit the kids in Delaware. "This is about the children in our area — in Delaware — who don't have enough to eat. We must work together to care for our children," said founder Harry Keswani.
"It's the coolest thing I've ever done in my life," says Alyssa. "And I've done a lot of cool things."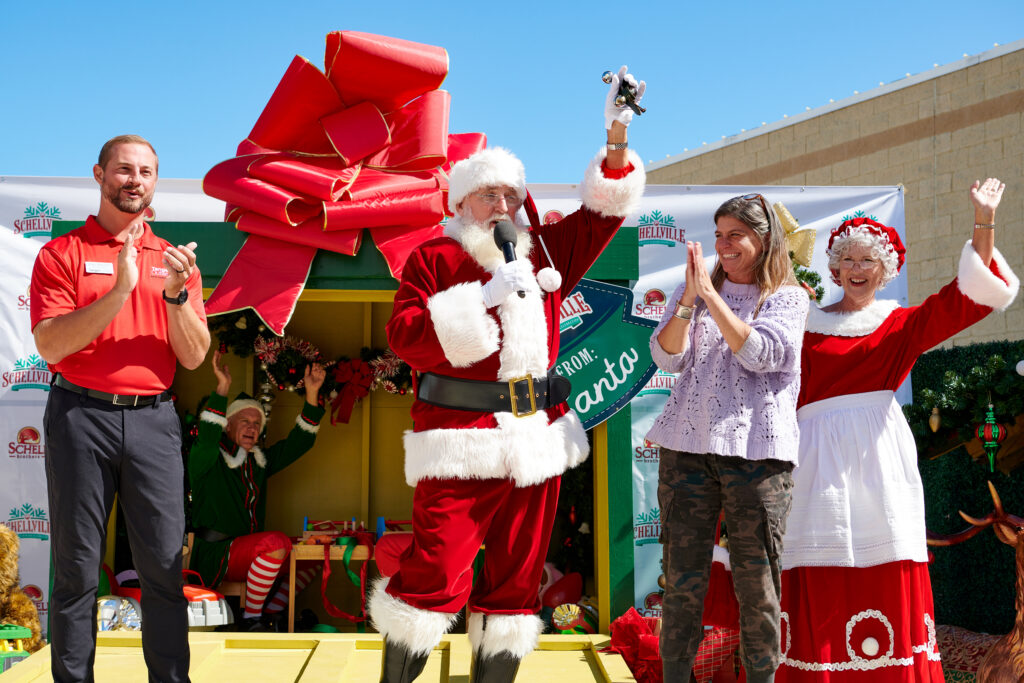 Schellville will open on Nov. 20 with extended hours after Dec. 16. Reserve your tickets and sign up to volunteer at the Schellville website.
*Article by Calli Barker Schmidt