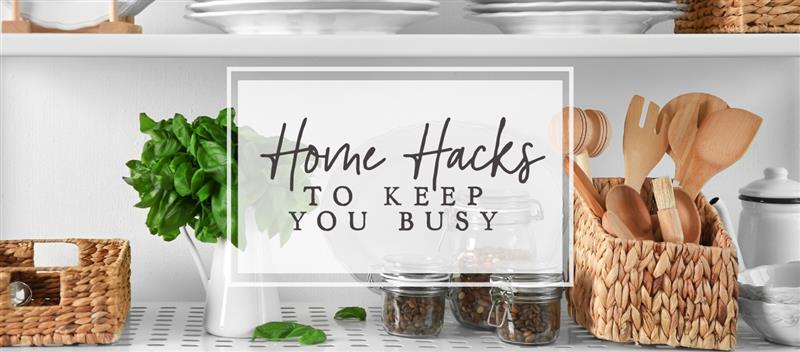 With the spread of the novel coronavirus, comes the implementation of many stay-at-home orders. And with that comes the question of: What should we do while we're stuck at home? Netflix can satiate the boredom for a little while, but soon the itch to head out to the store for nonessential items begins, and you've caught yourself wondering how you can be more hands-on during your time in quarantine. We have a few ideas for you! Your home is quickly becoming the most common four walls you see in a day, so why not take the time to organize your pantry, or fix that hole in the wall, here are a few home hacks for you to try out while adhering to your stay-at-home orders:
The Garage
The garage is a great place to start! Although the rain has been coming down, sunny days are ahead and I'm sure you and your family will head out for a bike ride or you'll start picking weeds and mowing the lawn soon. Try attaching your bikes to the side of your garage using a metal bar and some hooks. Garage wall storage is a great way to keep the clutter off the floor. With the same idea in mind, use bungee cords to hang your loose cables, this will keep them coiled nicely and be easy to remove for future use. Try using wire racks to hang your fishing rods from the ceiling of your garage, just cut the wires where the handles go through and you'll be able to keep the collection growing without taking up too much space! Building shelfs, labeling storage bins, and utilizing bungee cords wherever possible, will help make your garage as neat and organized as you'd always hoped it would be.
The Kitchen
If you're anywhere close to my current kitchen situation, you are desperate to get that pantry organized. With a little help from racks, Lazy Susan's, baskets, containers, labels and jars, you can start separating those grains, baking goods and fruits into labeled jars, and before you know it, you'll actually be able to find the flour. Always look on Pinterest, they have so many great ideas for how to organize kitchen supplies and how to make it easier and more fun for you to cook. I know we are all running low on disinfectant wipes, instead of throwing away the container, stuff it with your re-usable plastic bags. This would also be the perfect time to clean all your appliances. Food waste and grim build up on stove surfaces, inside the oven, and inside the microwave and fridge. Use hot water, a magic eraser, distilled white vinegar and even a few lemon peels to remove odors. Soon your kitchen will be sparkling and much more enjoyable to be in!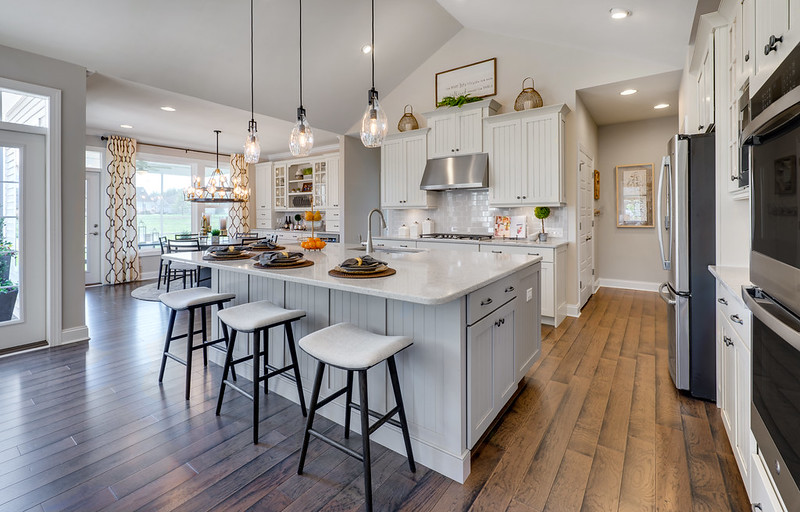 The Great Room
The great room is probably where you are spending the most time these days. Sitting on the couch watching TV or maybe playing board games with the family. This is a great space to finish up projects you had been meaning to pick back up, fixing the hole in the wall, learning a new skill online, or touching up the paint. Sometimes it helps create a new atmosphere if you rearrange your furniture or change how you've decorated your walls. If I'm feeling stagnant in my home, the first thing I do is move the couch. If your furniture has any marks or scratches, try using a small dap of toothpaste to rub those marks out. Many of you may have bookshelves or other types of shelving in your great room, try rearranging your books, maybe alphabetical order or by theme? Anything to spice up your living situation, after all, it is possible your home is now where you work and spend most of your time, so make it a happy place!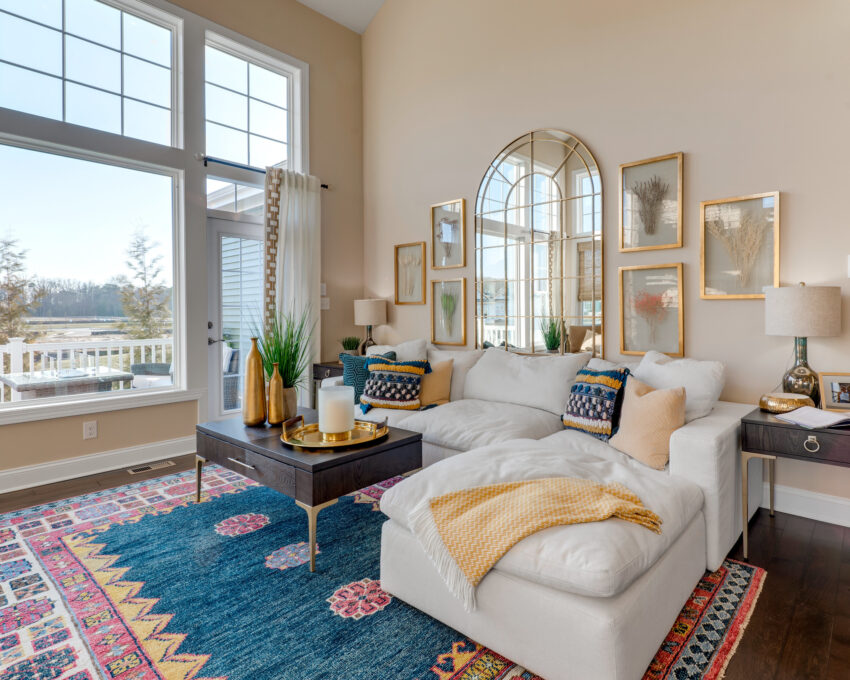 Master Bedroom
Our bedrooms can sometimes be a space we don't spend as much time in, but with a few changes and some organization hacks, you might find yourself never wanting to leave it in the morning. Try re-organizing your closet. Take everything out, purge and donate what you don't wear, and then sort your cloths by category. Hanging more of your delicate and most worn items makes it easier to see and pick out great outfits in the morning. Place a soda can tab onto your clothing hanger and add another hanger so that you can fit more hanging cloths in your closet. Your bedroom is another great area of the house to re-arrange. Changing the space can make it feel like an entirely different bedroom. Use a vacuum under the bed and purchase some storage bins and labels – this may help you keep more of your clothing organized and increase space for your expanding wardrobe. Once you organize under the bed, you may want to keep your wires and cables in order. Try using the center of a paper towel roll to keep chords consolidated and easy to find.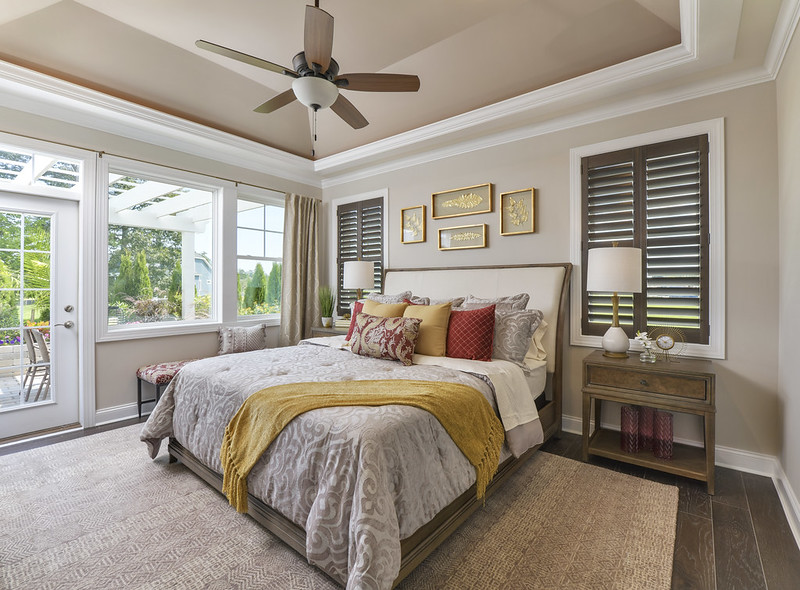 These are just a few home hacks that you can use to spice up your free time during your stay-at-home order. Try them out, see how it makes your space feel! We encourage you to keep busy and make your home a space for you.
Check out our website for more information about our floor plans and model homes, maybe the photos will spark some interior design inspiration.