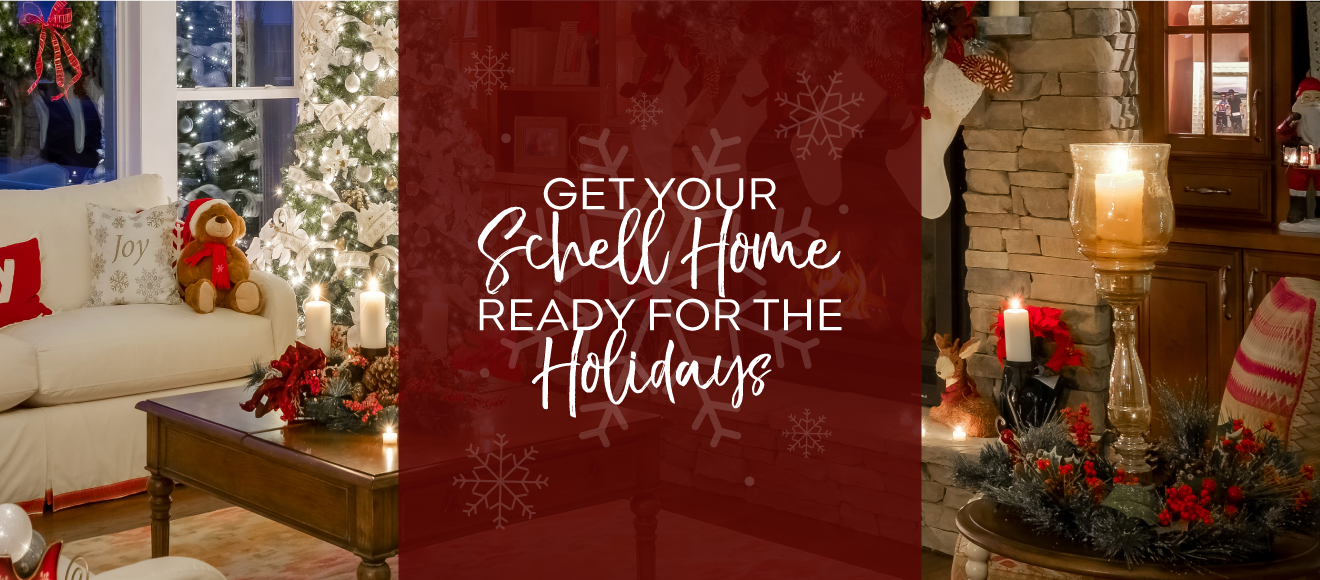 The holidays are finally here! And prepping for all your guests can get a bit stressful. Thankfully, we are here to help make your Schell home fresh and festive for the holiday season, so you can get back to what matters most: enjoying time with your family and friends.
Make a Game Plan
Life is so much easier when you have a plan, and the holidays sure warrant one. Here at Schell, we love To Do lists. They help keep you on task and even better, you'll feel a sense of accomplishment when you cross a Holiday To Do off your list!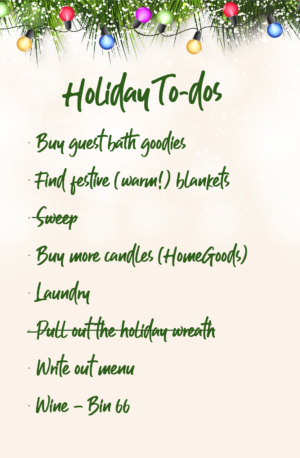 Get Ready for Overnight Guests
If your house is anything like ours, the holidays equal plenty of sleepovers! Whether it is your parents, children, grandkids or best friend, why not get your home guest-ready early? Everyone loves some good soap and hand lotion (even the men in your life; they just may not admit it), so load up your guest bath with lots of guest-sized goodies. Get your beds ready with clean sheets and plenty of warm blankets. While you're at it, throw a few magazines on the nightstand and make sure a phone charger is nearby. All of these little details will make your guests feel right at home!
Decorate the Right Spaces
Get out your festive decor and make sure all of your main living spaces feel like the holidays! Light seasonal candles, hang a cheery sign or two, and put the stockings on the mantle. Adorn your front door with a beautiful wreath. But don't sweat the small stuff; your guests won't notice the cookie crumbs on the floor because they are at your house to see you.
Entertain the Easy Way
Let's face it; it's 2019 and life is fast-paced, so keep things easy during the holidays. Host a gathering where you don't have to provide all of the food yourself. Invite friends over for a wine tasting where everyone brings a bottle, have a cookie exchange, or throw a pot-luck party. You'll still be having fun with friends, sans spending two days prepping in the kitchen.
No matter how you plan to spend this holiday season, remember to breathe, celebrate and enjoy!