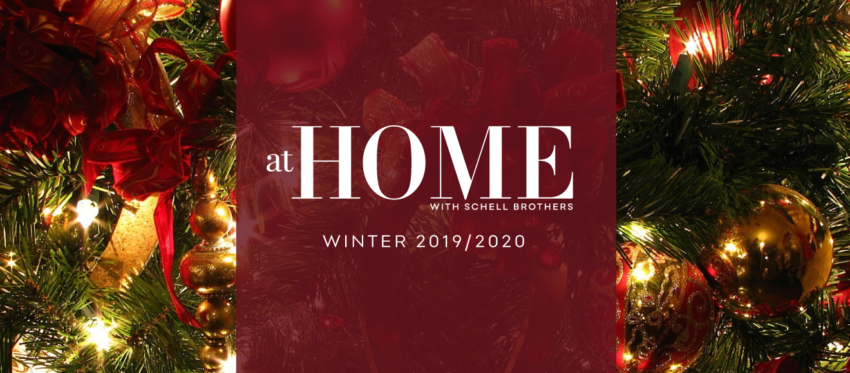 With the holidays upon us, the release of the third issue of at Home magazine is the BEST present our Schell family could have ever asked for! We can't wait for you to dive into its pages and feel all the feelings of home. At Home will be published twice a year and will include an inside look at our communities, a few words from homeowners and employees, and plenty of design and decorating tips, not to mention tons of festive recipes!
With this issue, we decided to focus on one of the best parts of the holiday season, food! We teamed up with Lion and Meg Gardner from Blue Moon to discuss the must-have meals for this season. Their savory recipes for both food and wine pairings show you just how festive you can get! Don't like to cook? Don't worry! Meg even gives some tips for the best places to eat out. And if you have a sweet tooth, "The Magic of Cookies" section of the magazine includes some of our favorite cookie recipes! Just in time for Christmas!
Take a look at what else you can find on the pages of the Winter 2019/2020 issue:
Dos & Don'ts of Decorating: We spoke with one of our in-house designers, Jaime Senard, about bold decorations and splurging on new finds. She reminds us to be conscious of the scope of our space and packs our pages full of fun and interesting tips!
Neighbors: Tim and Kristen Slade remind us that happiness is sometimes unexpected as they tell us their Schell story. It was love at first sight after driving past the pond in Peninsula Lakes!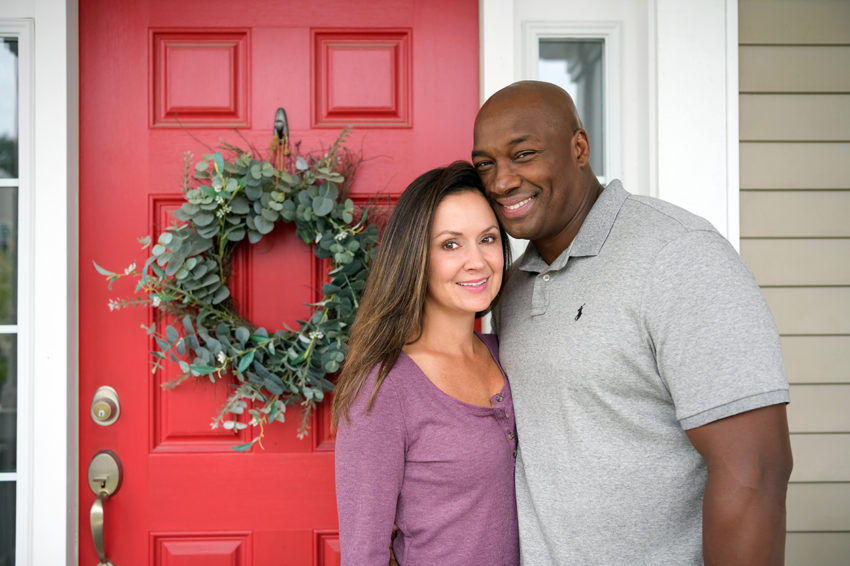 Check out the Community Minded section for an inside look at Tidewater Landing. Hear from our very own homeowners about their Tidewater adventures and what they love most about living there.
Take an Inside Look at our new Lilac model in The Peninsula. Susan Herring will tell you all about what it was like decorating this home inspired by the fabric on the great room sofa.
This is Us gives you a closer look into the family life of a Schell employee. Meet one of our Construction Managers, Mike Honeysett and his wife and two kids.
If you're looking for something fun to do this weekend, check out our Weekender section. This issue we highlight Berlin, Maryland, a charming town just a stone's throw away from the beaches of Ocean City and voted America's Coolest Small Town.
Check out the Sourcebook to find details on professionals and products contained in this issue.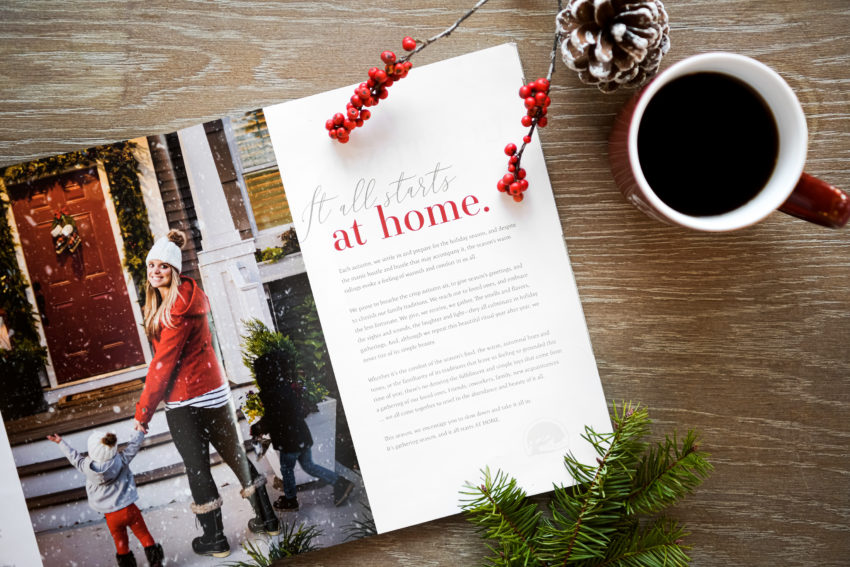 These sections will be available in every issue of At Home, and we're already hard at work to bring you even more compelling and interesting features for the Spring/Summer 2020 issue! Pick up your copy of At Home with Schell Brothers at any one of our model homes. Follow us on Instagram @athomewithschell and send your thoughts to AtHome@schellbrothers.com. Don't forget to check in at one of our models or our main office in Rehoboth Beach to learn more about what we have to offer! Enjoy!