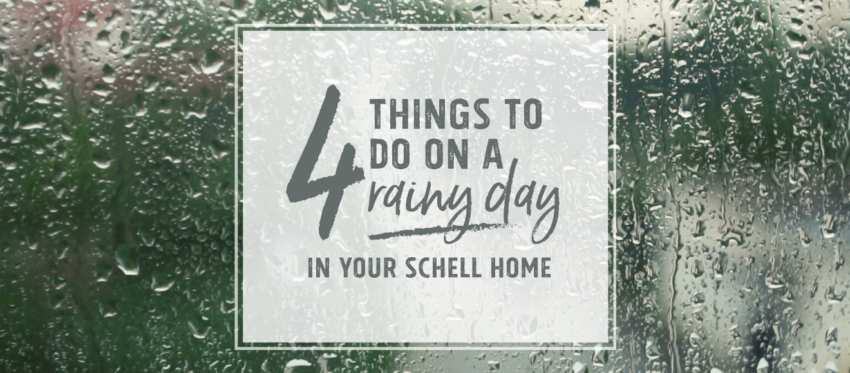 It's raining, it's pouring, and you're so bored you're snoring. In fact, you were really hoping to hit the sand first thing and watch the sunrise, but now you can't leave the house. Finding that perfect rainy-day activity isn't always easy, especially when you live so close to such amazing outdoor adventures! Lucky for you, you live in a Schell home!
Give yourself the opportunity to kick-back and relax, because when do you ever get time to relax? Throw on your comfiest pair of pajamas or your fuzziest socks, and enjoy some popcorn and a movie, bake some cookies, or read those books you've been meaning to pick up and enjoy. Relaxing doesn't always have to be a chore! And don't you worry, the sun will come out tomorrow (maybe).
Bake Cookies
A freshly oven-baked cookie straight from your kitchen is the perfect way to warm up your rainy-day blues. How could you not crave those gooey chocolate chunks and that crumbling dough? Whether you dip them in a glass of milk or add some Nutella to top them off, cookies are sure to bring a smile to your face while you weather the storm. Cookies aren't your thing? Standing by the warm oven wrapped in a freshly cleaned blanket can be just as satisfying!
Make Your Own Film Festival
I don't know about you, but movies are my favorite, and rainy days are the perfect excuse to sit down on the couch and not get up for hours! Jazz it up with some movie trivia and popcorn. Enjoy the free time while it lasts! You can binge the latest Netflix arrival, get into that movie trilogy you've been meaning to watch, or maybe you want to view an oldie but a goodie, either way, this activity is perfect for any family. There's no need to leave your basement (except maybe for some of those cookies)!
Indoor Games
Game night is the way to GO on a rainy afternoon, just cross your fingers you pull that get out of jail free card! If you're sick of all the usual games, try some throwbacks like Twister, Parcheesi or Charades. It might be better to go chord-free anyway, just in case the power goes out! This option allows you to enjoy your great room with family, and have a few laughs when dad is acting like a monkey in charades and when mom falls playing twister. It's totally possible to smile in the rain!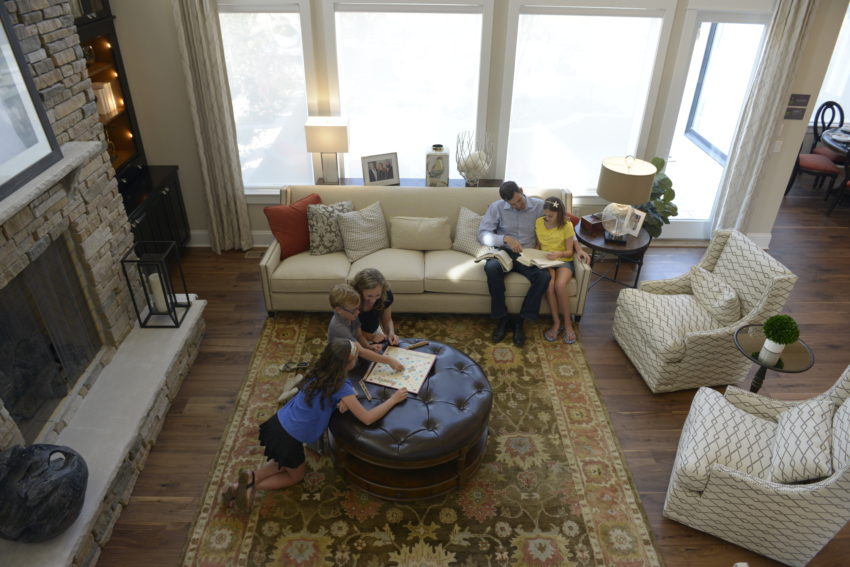 Spa Day
Although you stayed inside to avoid the water, taking a nice long bath in your own private spa is sometimes just what you need to relax. Put on some good music, light a candle, and remember to give yourself some alone time. At Schell, we pride ourselves in promoting a lifestyle of happiness. A day of self-care and relaxation can really boost your esteem!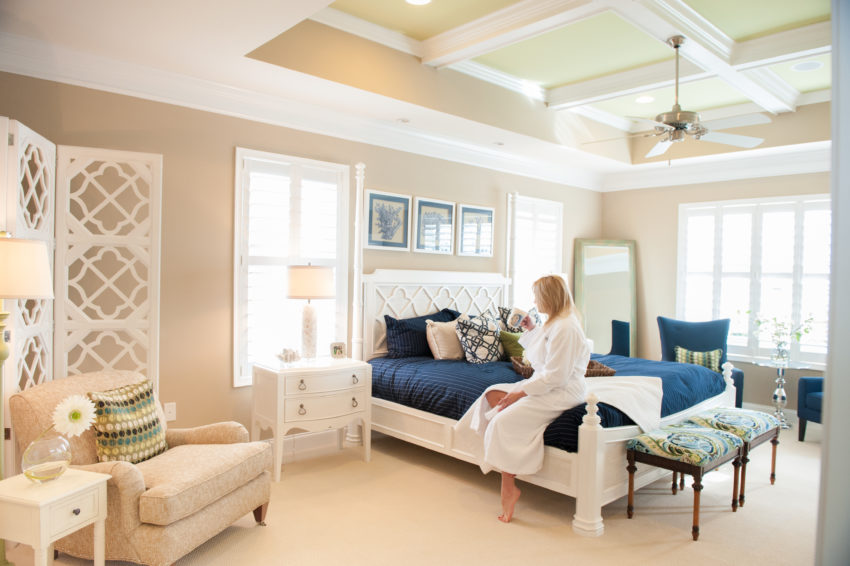 Don't let the weather rain on your parade, take a minute to do something fun indoors. As long as you are safe inside your home, like an umbrella, we've got you covered!