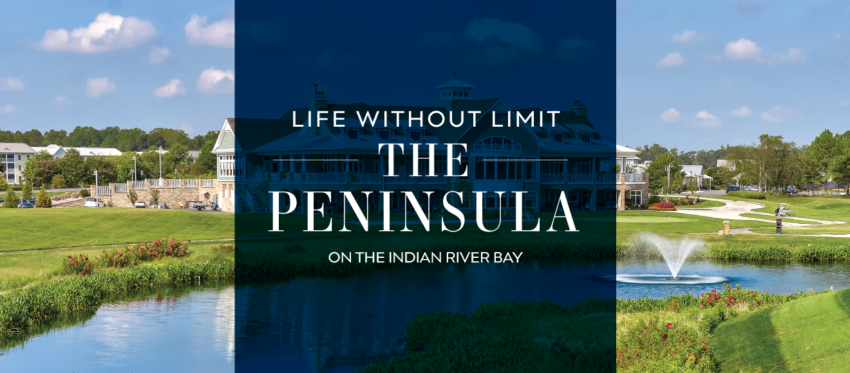 Now that you've had time to browse the beautiful content in the latest issue of at HOME with Schell Brothers, we can finally talk about all those amazing features! We are beyond excited about the new content, and love seeing our beautiful communities come to life through its pages. The magazine is full of new recipes to try, tips for taking care of your courtyards, and of course highlights about our communities and homeowners. One of our biggest features talks about life without limits and shows us all the beauty that our community at The Peninsula has to offer!
The beauty of The Peninsula is what struck me the very first time I visited the community and that feeling has stayed with me every single time I drive through those gates to come home.

Barry Stiefel, Peninsula Homeowner
A master-planned community has a certain feel to it. It's hard to define, but you know it the second you drive past the glistening water fountains and gated entrance. You know it when your head swivels back and forth in an attempt to take in the beauty and grandeur before you. You realize that your first thought was, 'where has this oasis been hiding?!' This is precisely what happens when you drive through the notably impressive entrance of The Peninsula on the Indian River Bay in Millsboro, Delaware. Not at all what you would expect to find, but, oh boy is it exactly what you've been looking for.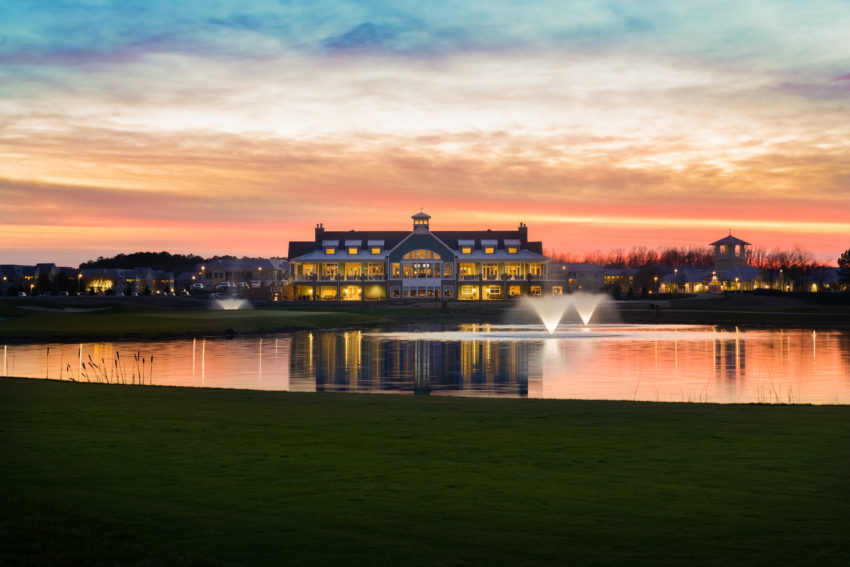 Homeowners at The Peninsula are proud, and rightfully so. They've hit the jackpot after all, with a community artfully positioned so that you're far enough removed from the daily grind…but close enough to access all you need. Just a few hours' drive from the East Coast's big cities, and only a short drive from the famed Delaware Beaches, you truly get the best of both worlds. Even better is the fact that just steps from your front door is a seemingly never-ending list of amenities.
Indoor and outdoor pools, athletic club, Jack Nicklaus golf course, award-winning clubhouse, spa, nature trail, private beach, tennis, pickleball, kids' activities center, wave pool…seriously, the list is never-ending.
But as the saying goes, 'there's no place like home,' which is why the homes are the heart of this Sussex Community of the Year. For starters, the options are varied, with floor plans ranging from low-maintenance townhomes, to right-sized ranch homes fit for families and retirees, right on up to the large-scale homes that meet the needs of avid entertainers with a bevy of out of town guests to accommodate. The curb appeal is unparalleled, as are the homeowners residing within. This is a group who knows how to live life to the fullest, relax in style, and LOVE where they live.
We have everything within our gates…from our restaurant, athletic center, pools, walking trails and beaches to our fabulous golf course! We never want to leave!

Nick Karbonik, Peninsula Homeowner
According to Community Sales Associate Kathryn Hanlon, what sets The Peninsula apart are (of course) the unique amenities, but also its member involvement. "The Peninsula is one of those communities where people are not only looking for a new home, but also a lifestyle to go along with it," she explained. "The amenities are spectacular, and create a resort-like atmosphere. There is truly something for everyone, but especially for those looking to unwind and take a little time to enjoy the finer things in life."
To read the full article, visit https://schellbrothers.com/magazine/ or pick up your copy of At Home with Schell Brothers at any one of our model homes. And make sure to follow us on Instagram @athomewithschell.