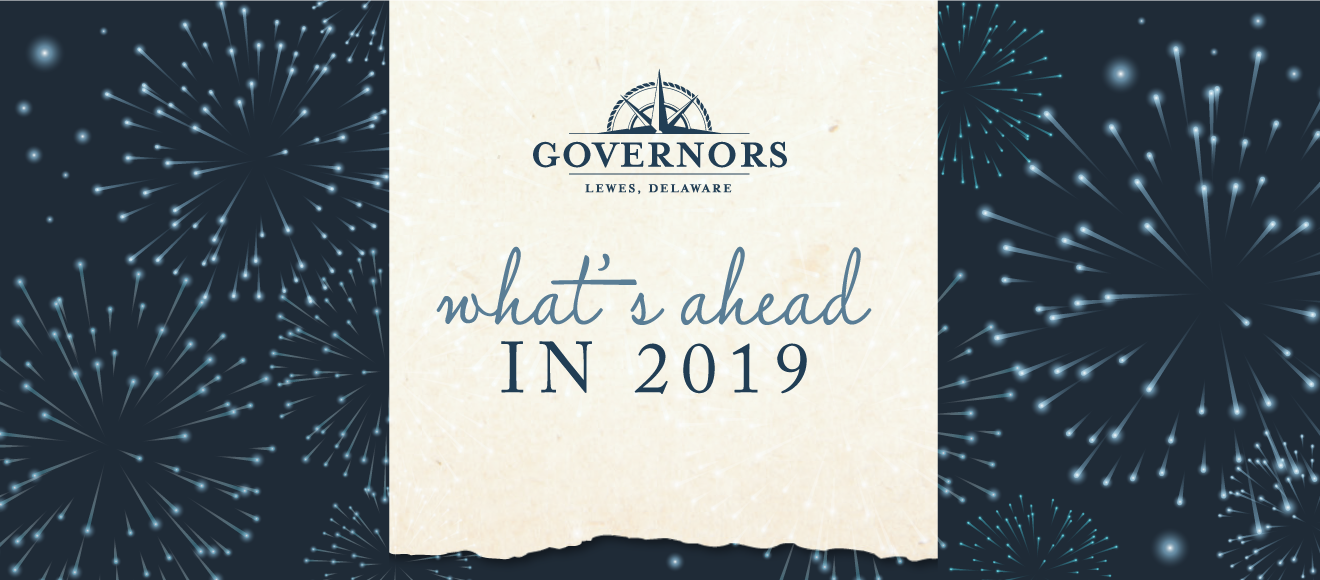 It goes without saying that 2018 has been an amazing kick-off year at Governors. This community has been years in the making, and we were finally able to launch sales this past June. Since then, we've welcomed 93 families to this incredible new community!! Governors has broken all kinds of sales records for Schell Brothers, but it has also developed a real community feel in such a short period of time. We've had some great happy hours and events, and it has been awesome to see new neighbors gather and become friends before anyone has even moved in!
In 2018 the community has really started to take shape as well. Every day it seems something is different. The beautiful entrance monument is now welcoming people into Governors, and we are starting to see roads winding through the community, surrounded by the beginnings of some gorgeous landscaping. We have also broken ground on our first homes here. Two townhome buildings and four single-family homes were started in 2018!
As we look back on a very successful year here, we also can't wait for all that is to come for Governors in 2019. This upcoming year will bring many new exciting developments to the community! So…what's ahead?
More starts! Once the final stages of site work are finished in phases 1 and 2, we will be able to start construction on the remaining single-family homes in these sections. We will also begin construction on the remainder of the townhome buildings that have sold in 2018. The community will really start to pop up once we start construction on all of these homes!
Moving in! We will see our first homeowners move in to their homes in 2019!! The first settlements in Governors will be coming up very soon – the spring of 2019! After that it won't be long until the community is buzzing with many more homeowners moving in.
Models! Although we will miss our trailer, we will open up new models in Governors this spring and summer. Keep an eye out for the first models that have already started construction: the Tradewind townhome and the Bluebell single-family home.
Clubhouse and amenities groundbreaking! In 2019, construction will begin on our impressive amenities including the clubhouse with fitness center, pool with lazy river and tiki bar, kids' splash area, and tennis and pickle ball courts.
New sites! With just thirteen sites remaining in phase 2 of the single-family homes and only seventeen townhome sites currently available, we will open up new sites for both type of home in 2019.
Happy hours and events! We've had so much fun with our community happy hours in 2018 and we can't wait to keep the party going in 2019. Stay tuned for more details on our first event of the new year on January 26, which will include a tour of the first townhome building under construction as well as a Sold sticker event for the townhome and phase 1 single- family homeowners!
Thanks so much to everyone who helped make 2018 an incredible year at Governors. We are so looking forward to all that is to come in 2019! Happy New Year!
For more information and to stay up-to-date on Governors, please visit our website and reach out to:
Natalie Sweeney
(302) 249-4726
Natalie.sweeney@schellbrothers.com
Adam Pettengell
(302) 228-2719
Adam@schellbrothers.com