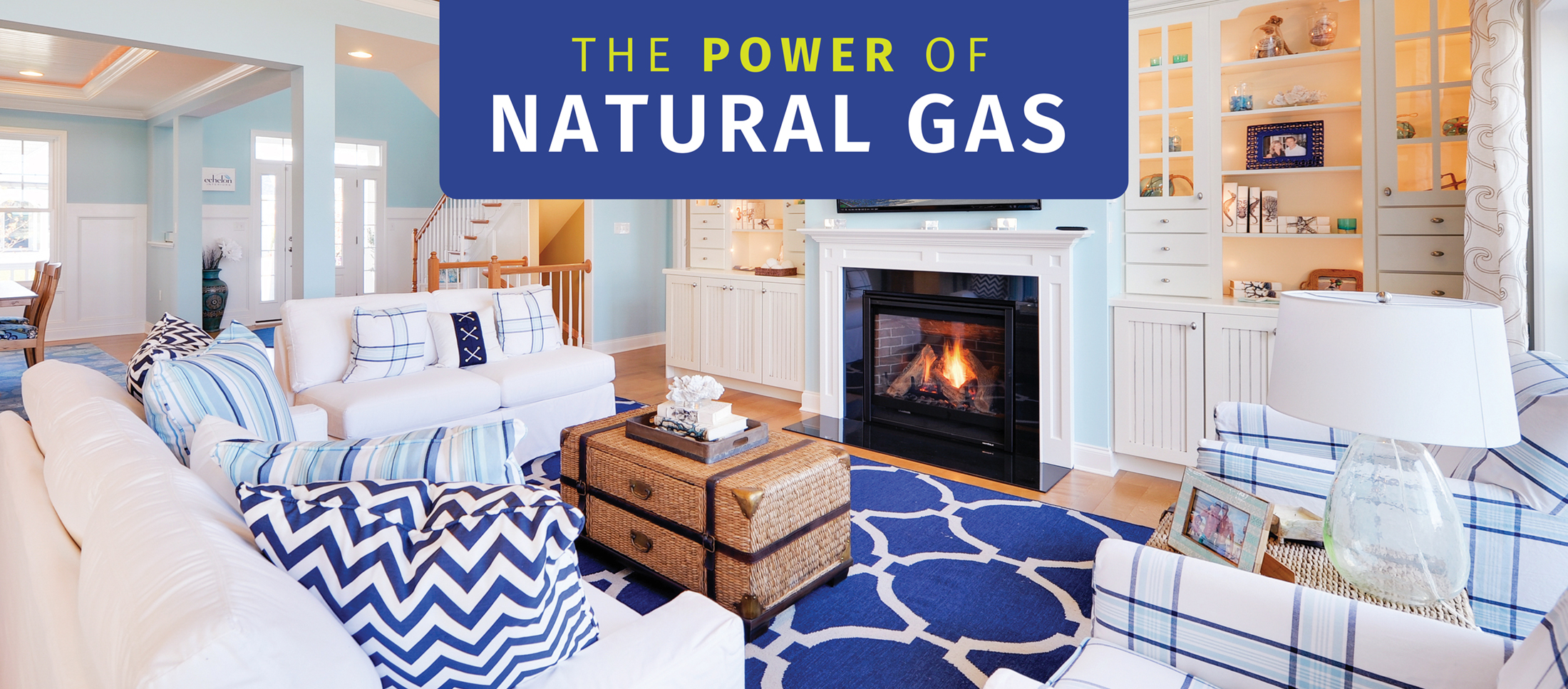 People ask me all the time about the power of natural gas, so what better time than now to bring you all up to speed on this incredible heat source available in our community here at Coastal Club. Natural gas is an accessory that is relatively new in the beach area.  In fact, depending on your location, most new communities are connecting with this power source, and truth be told, the difference between propane and natural gas is a game changer for new home homeowners.
I'll speak from experience first. My family and I went from a twin home of around 2700 sq. ft. to a single-family floor plan touching 4000 sq. ft.  The twin home had propane, and the single-family home carries natural gas.  My bills (remember now that I have two kids, a wife and a dog in that order) actually went down in the bigger floor plan! No, we didn't change our lifestyle, the kids still have to shower 5 times a day it seems and the Mrs. always keeps the heat up throughout the day, much to my chagrin. I'm saving anywhere from $50-150 per month and I'm in a bigger home.  I still pinch myself.
At Coastal Club, I talk to a lot of people from out of state, and usually with older homes, and they're staggered by the numbers I give them for my gas and electric bills. I even documented my first year's natural gas bills to help you understand what your costs are going to be in your new Schell home:
| | |
| --- | --- |
| January '16 | $146.92 |
| February | $148.04 |
| March | $120.75 |
| April | $94.32 |
| May | $73.82 |
| June | $47.66 |
| July | $46.34 |
| August | $48.28 |
| September | $47.00 |
| October | $55.32 |
| November | $106.98 |
| December | $141.54 |
| | |
|  Monthly Average | $89.7475 |
Remember most home owners aren't building 4,000 sq. ft. houses and are averaging around the 2600-3000 sq. ft.,  SO that would mean that all things being equal, your natural gas will be even lower.  With the Schellter Technology and Advanced Building Science used to build each home, you can rest assured you're going to have more money in your pocket.
What will you spend that extra money on? More trips to Agave? More ice cream at Hopkins Creamery? Travel more?
When you add to the fact we were lucky enough to have solar panels with Clean Energy USA added to our home, and as a result, paid under $400 in total for electric in 2016,  I'm a happy chap.  The great thing is you can achieve both these feats with a Schell Brothers home.  The knowledge of monthly utility bills averaging around $125 a month just gives me huge peace of mind.  How much is peace of mind worth to you?