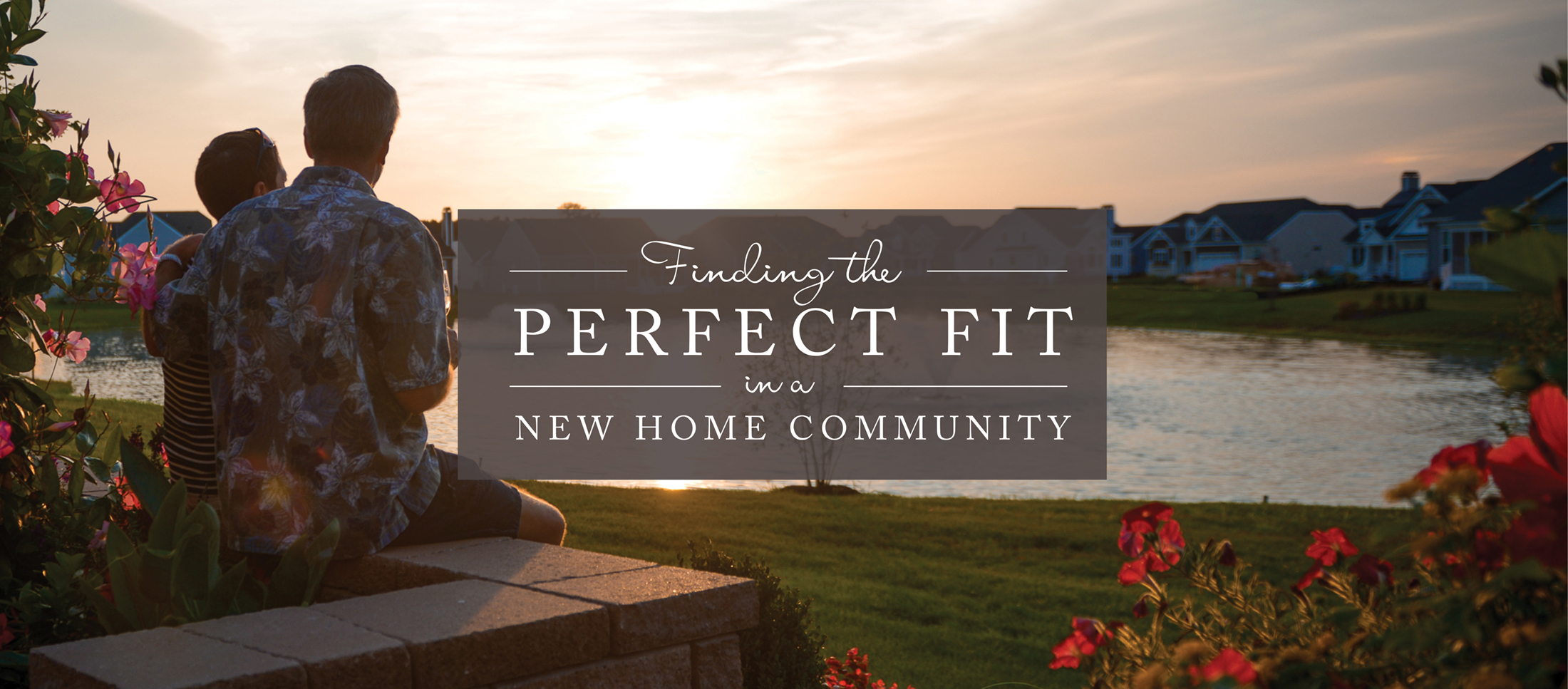 You've made the decision to move, and whether it was a no-brainer to sell your home or a more arduous choice, you're now ready to put in the legwork and begin your journey to finding your new home. There's a lot to consider of course, from floor plans, to builders, to matching your lifestyle needs, but what is arguably just as important as selecting the right home is finding the perfect fit in a neighborhood. If you're eyeing up a new home community, there's even more to consider, but fear not, because the process really can be seamless (and fun!).
Make a Must-Have List
It's easy to get overwhelmed by the sheer volume of options during your new home search, but a good place to start is by making a list of what you need in a new home community vs. what you want.
For the 55 and over crowd, you might want to weigh the pros and cons of selecting an age-restricted, 55+ community and decide which is best for you. If you're heart is set on age-restricted, that will help narrow down your choices.
For others, it's worth considering how much maintenance you want to be responsible for in your new home. If your downsizing or retiring, a smaller lot with little to no maintenance could be just what you are looking for.
Or how about the people residing in your new home? Do you need to find a community that offers multi-generational floor plans to house your mother-in-law, or your kids during their post-college years? Or are you empty nesters, interested in downsizing to ranch-style single-family home or a twin home floor plan?
Take Stock of Your Lifestyle
Once you've nailed down those 'can't live without' elements of your new home search, it's time to evaluate your lifestyle and search for a community that follows suit.
Is easy access to the beach, the bay or water important to you or your family?
How about the neighborhood environment, are you looking for a peaceful retreat or aiming for a vibrant, master-planned community teeming with activities and amenities?
What types of shopping, restaurants and business do you want nearby?
Does the idea of having a golf course, nature trail, or indoor pool just steps from your doorstep appeal to you?
How about a built-in social life in a community where neighbors quickly become friends?
Picture your life. Now know that there is a new home community that complements it perfectly.
Consider the Bells & Whistles
New home communities come with a lot of bells and whistles, from state-of-the-art clubhouses, to kayak launches and nature paths, to community pools with splash pads and slides for the kiddos. Naturally, this might not be the right fit for you, but it's worth exploring nonetheless. Visit a wide variety of communities and speak to current homeowners – they offer an incredible wealth of knowledge about the community, its amenities, and the surrounding area!
Looking for the perfect new home community for you in Coastal Delaware? Sara is here to help! Contact Sara at 302-745-9614.
Looking for a new home community in the Richmond area? Kaylie is your girl! You can reach Kaylie at 804-787-3354.
OR, explore all of our current new home communities on our website: http://schellbrothers.com/find-new-homes/.
Happy house hunting:)