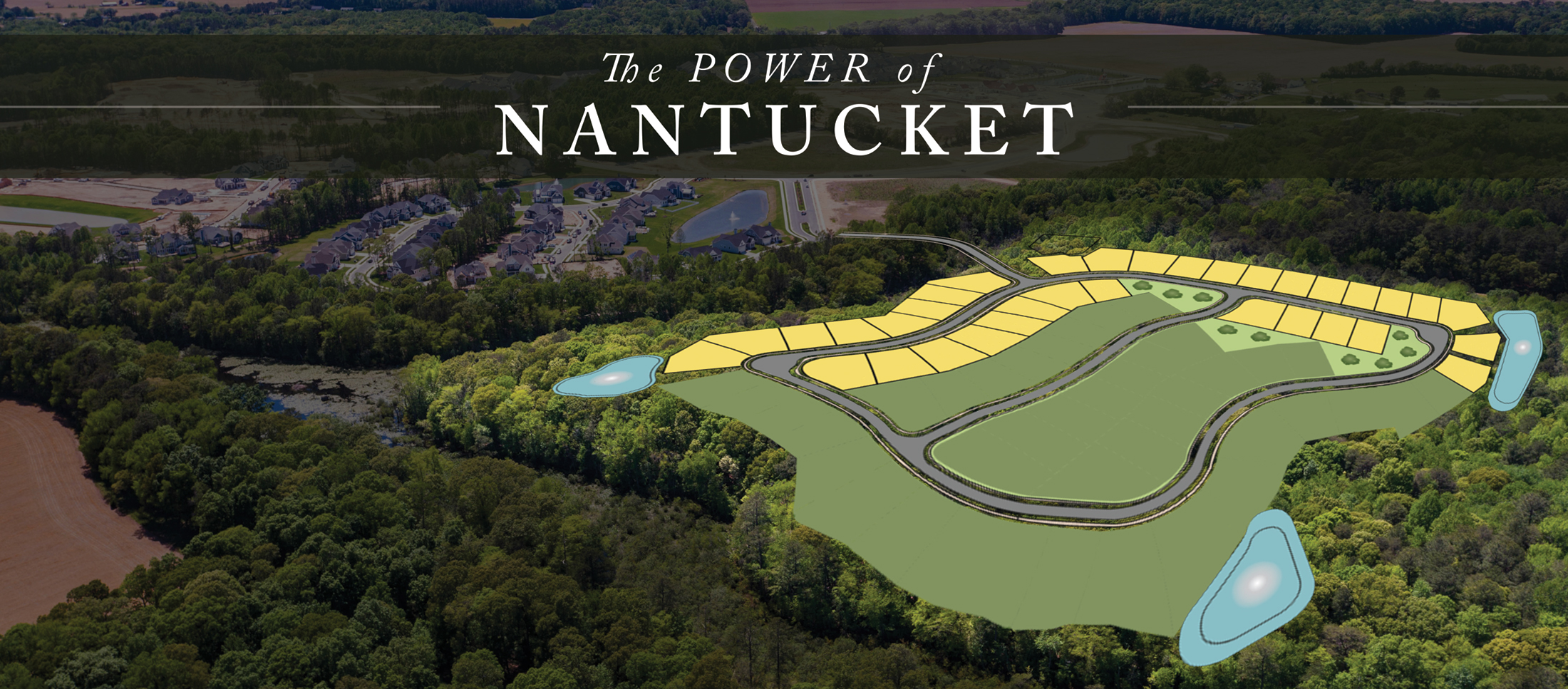 No not Nantucket, New England, we're talking about Nantucket, the neighborhood, that recently opened here at Coastal Club! Nantucket is our fourth neighborhood to open at Coastal Club, after successfully selling Provincetown, North Tisbury and Oak Bluffs..and that's with Coastal Club only launching sales in February of 2015!
So, what's so new about Nantucket?? Well…everything!
For starters, this new phase is like no other phase in Coastal Club.  Its entrance is tucked away off of the natural walking trail and will include a bridge entrance over the wetlands.  This section is teeming with mature trees, both on the perimeter of the phase and internally as well, providing the perfect amount of privacy. Nantucket will also contain amazing ponds, with some water views of Gosslee Mill Pond, our natural water source at the back of the community.
So you have to cross the pond, see what I did there, to get to the new phase;) In fact, from the ring road that goes around Coastal Club, you can't even see it.  It's super exclusive, super private, and super quiet, BUT you still have direct and easy access to the trail and the amenities.
That's all well and good, but there's still more!  There are basement homesites in the phase (and obviously natural gas heat source) which means you'll have trees, ponds, water views AND those coveted basements that so many of you have been asking about. All that has meant that the neighborhood, even in its infancy, opened in June 2017 with a staggering 20 contracts.
Currently there are no roads, as we are in the early phases of site work, but you can access the neighborhood by going off-road in my Jeep! Are you ready to jump in and see what I'm talking about?
With first deliveries slated for summer/fall 2018, homeowners can lock in today's prices while maintaining the security of knowing they're a year out until the home is theirs, giving them plenty of time to sell their homes and prepare for the move. That means you'll have ample time to get everything squared away for this exciting chapter of your life!
Are you ready to join the Club? Contact me today, or pop over to our model home at 31611 Exeter Way
Lewes, DE 19958, for a visit and a tour of the community. I'll have the Jeep ready and waiting for you!