Retiring in Delaware – Discovering Delaware's Active Lifestyle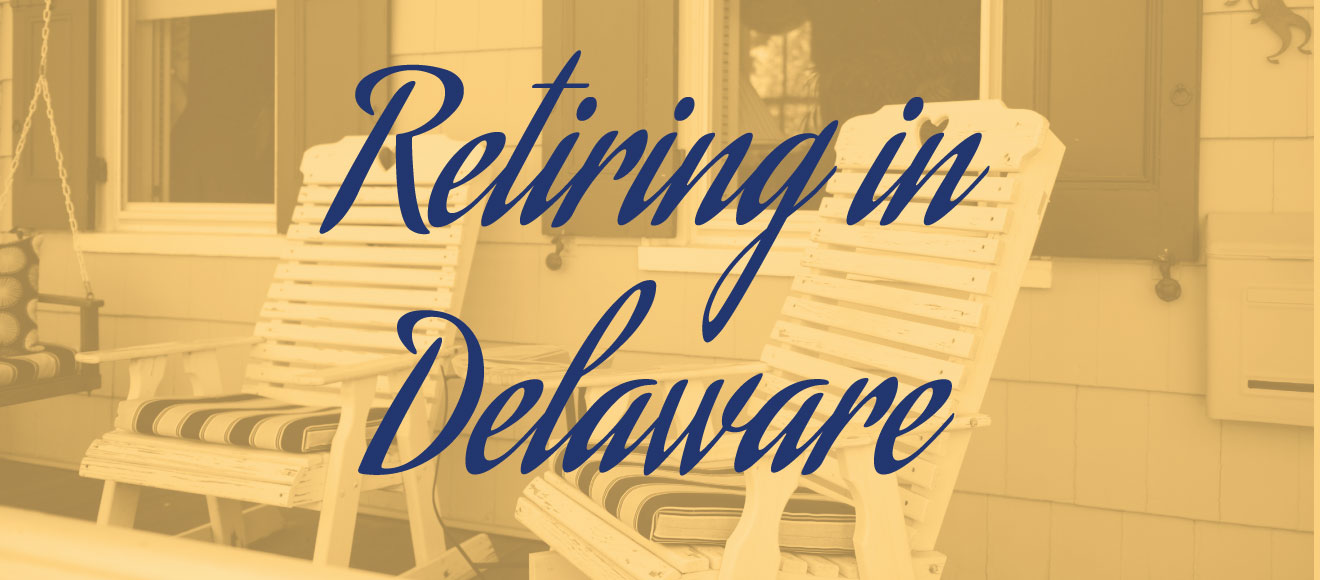 For those of you not familiar with the 1st State, you might be thinking, 'retiring in Delaware', what the heck am I going to do when I opt for retiring in Delaware!? Dela…WHERE?? The answer is…plenty!! Between the outdoor adventures that await, the active communities to discover, the small towns to explore, and the vibrant array of events to attend, you'll find that you won't need to escape to the big city you once gravitated towards (although with an easy drive to the East Coast's major metropolitan regions, you still can!).
Eat Your Heart Out
Not literally of course, but with an endless supply of restaurants in Bethany, Rehoboth and Lewes, you could dine out every night of the week for a year and still find yourself discovering new hidden gems. The SoDel Concepts Restaurants alone will keep your dining card full. Whether you're a vegetarian, pescatarian, lacto-ovo-tarian, or a true-blue meat and potatoes guy (or gal), there's a restaurant for you.
Wine and Beer, Oh My!
For the wine lover and craft beer enthusiast, Delaware offers an eclectic mix of wineries, wine bars, and local craft breweries, each accompanied by tours, festivals and events. The Delaware Beer, Wine & Spirits Trail is an excellent option as well, with a collection of over 20 breweries, wineries, distilleries, cideries and meaderies to explore.  Most notable of course is Dogfish Head (which includes the brewery, brewpub, and a downright charming motel), but there are well over a dozen breweries to discover, including Crooked Hammock Brewery, Dewey Beer Company, and Big Oyster Brewery.
Culture Abounds
Beyond food and beverages (although let's face it, we stay plenty busy with these cultural staples alone), Delaware also boasts vibrant festivals. Top festivals include the Sea Witch, Lewes Tulip Festival, Winterthur Point-to-Point, Mid-Atlantic Sea-Glass & Coastal Arts Festival, and the Bridgeville Apple Scrapple Festival (if you've never tried scrapple, well, welcome to Delaware!). There's also the Rehoboth Beach Film Festival, held each fall and boasting a full week of independent films. New this year, – and promising to become a fast favorite for the holiday lovers – is Winter Wonderfest in Lewes.
Amenity-Rich Communities
Phew, tired yet! If you enjoy staying closer to home, our communities do the social work for you. Clubhouses, pools, fitness centers, golf courses, indoor & outdoor pools, dog parks, walking trails, private beaches & piers, wave pools, happy hours & dining, community gardens, tennis & basketball courts…yep, just a few of the amenities that will be just outside your door. Independence, our premier 55+ community, redefines 'active retirement' with game nights, billiards club, yoga classes, garden club, line dancing, Tai Chi, happy hours, and water aerobics. We often hear that neighbors quickly become friends in our communities, and with so much happening, it's no wonder!