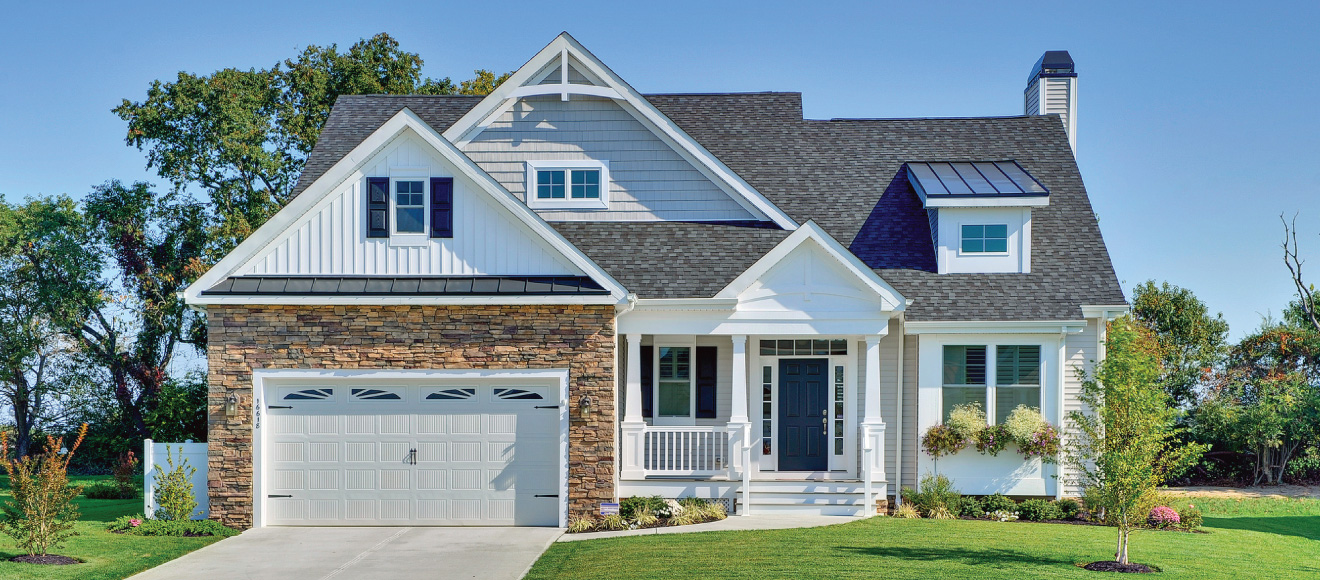 When you hear the words "ranch home", what do you think of? Do you think of your grandmother's rancher? Or perhaps something from the 60's-70's with long, narrow hallways and small, closed-in rooms? It's alright; most people do! Also referred to as 'ramblers' or 'starter homes' ranch-style floor plans are best known for their simple, close-to-the ground profiles.
First introduced in the 1920s and reaching the peak of their popularity between the 1940s and 1970s, ranch homes have waned in popularity over the years, but a combination of today's modern lifestyle and the evolution of the 'typical' ranch-style floor plan has put the single-story floor plans back on the map.
Ranch Homes; Then & Now
I was raised in a ranch home built in the 1960's. My parents made several modifications over the years, trying to make it more conducive to how we REALLY wanted to live. What we ended up with, was a family room addition off the kitchen, large formal rooms that were never used and a sunroom on the far side of the house. The bedroom set up was also completely undesirable, with the kids' bedrooms adjacent to the owner's bedroom and one bath shared between them. It's no wonder these floor plans started going to the wayside!
Today, while ranch homes are not nearly as pervasive as they were in the mid-20th century, ranch homes ARE on the rise again, climbing the ranks as a highly desirable floor plan. At Parkside, we offer ranch-style (one level) living, as well as two-story homes. Oftentimes when I speak to customers, I ask them if they would consider a ranch home. The initial reaction is a polite shake of the head indicating, 'thanks but not thanks, we don't want an outdated floorplan'. This is typically when I advise customers to keep an open mind, circling back to the list of their wants and needs. Oftentimes, they find that ranch-style homes actually align perfectly with that list.
Common Misconceptions
Ranch homes are for "older people": It stands to reason that a floor plan that was popular in the 50s, 60s, and 70s carries the negative connotation that it's an outdated floor plan. While many baby boomers are attracted to single-story living, so are many of today's young families. In fact, time and time again, families with young children fall in love with our ranch homes. The kids' bedrooms are located at the opposite side of the house as the parent's bedroom, with the option to add full baths throughout the home.
Ranch homes don't provide an open floor plan: While the old-school approach to designing a ranch home yielded closed-off, divided floor plans, today's ranch-style homes feature the same open-floor plans that are incredibly popular right now. Casual living is the result, with a home that is perfect for entertaining family and friends.
Ranch homes aren't flexible: Quite the contrary! Our ranch homes are incredibly flexible and even include the option for basements. In my opinion, the best part of a ranch home is the huge basement it offers. The footprint associated with a ranch home creates an expansive area for additional living areas. Workout rooms, media rooms, craft rooms, and play rooms, are just some ideas that go into planning a finished basement. I even had customers purchase a particular ranch style just for this reason. One of our recent homeowners wanted to have the ability to invite their three adult children to visit at the same time, so we created three bedrooms in the basement along with a full bath. The possibilities of a basement with a finished area in the 1,500sqft range are endless!