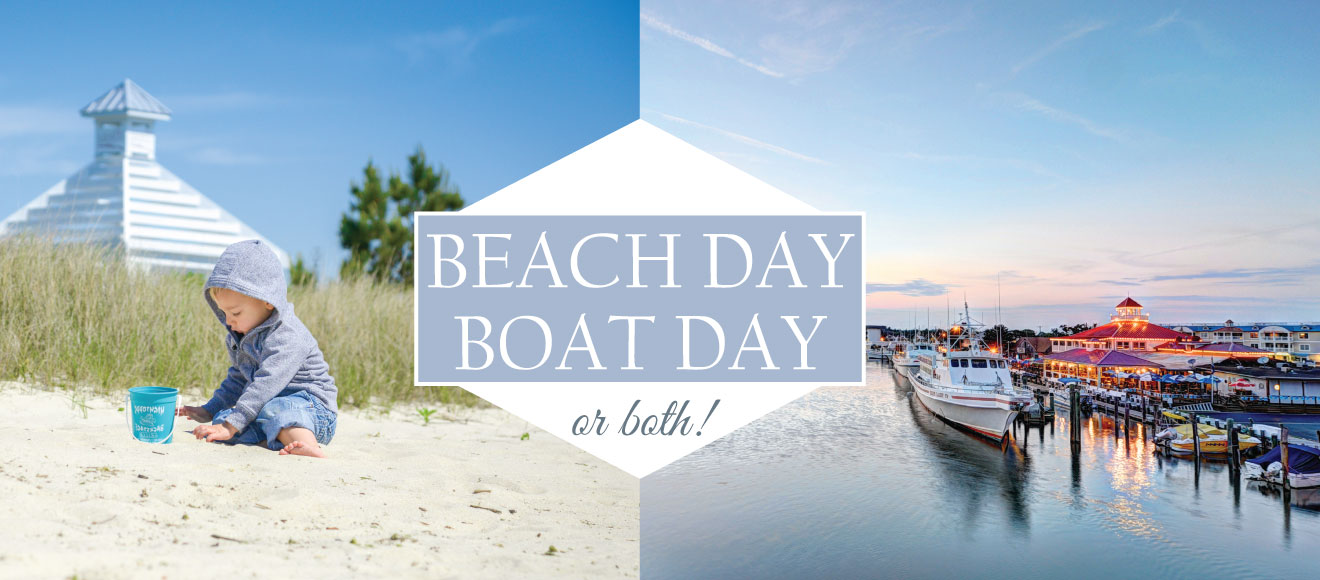 I wake up to the smell of scrapple cooking and coffee brewing, peak out the window, and… yes! Sunshine! I run out to the kitchen where my dad is playing "short order cook" and sit at the kitchen counter. I'm ready for the question he is about to ask: "Bay day or beach day?"
As a kid, this is the question my family asked every sunny summer day. Do we want to spend our day on the beach or the bay?
Either way, the day started the same. After breakfast my five siblings and I would quickly change into our swimsuits and start lathering on the sunscreen. On a beach day, we need to pack the cooler! We make a bag full of sandwiches, and throw those into the cooler with our waters, juice boxes, and snacks. We load up our beat up, blue van with an umbrella, beach blanket, beach chairs, towels, and boogie boards. All eight of us climb in and head over to the beach.
The next day is a bay day. We add putting on life jackets to our morning ritual, and head out. There are so many ways to enjoy a day on the bay. My dad would start putting up the sails on his Catamaran – the boat that he has had for many years and consists of two pontoons, a trampoline, and a mast. He would give us turns on the boat, loading up as many people as he could for a sail on the Assawoman Bay.
For me, the beach day/boat day showdown lives on. Every summer, whether I'm at the beach in Rehoboth or enjoying the bay life in Fenwick Island and Ocean City, I always enjoy a full day of fun in the sun. Delaware living boasts an endless supply of outdoor adventures, but my own recent adventures at Bayside have served as the perfect reminder of how much I LOVE life on the bay.
At Bayside, you can launch kayaks and paddle boards right from the comfort of your own neighborhood. The Point offers sweeping views of Ocean City and the Assawoman Bay. Launch your kayak, take a paddleboarding adventure, or even choose to just float around on inflatables from Sunsations.
If you own a boat or jet ski (or better yet, have friends who own a boat or jet ski!) you can enjoy even more incredible bay day adventures! Zipping around the bay, tubing, water skiing, and wake boarding bring on a whole new level of fun. You can even use a jet ski or boat as a mode of transportation to get to some of the amazing bayside restaurants. Think Harpoon Hanna's, Macky's, Fish Tales, or Seacrets, all with boat access! If you're interested in renting a boat for the day, check out Shark's Cove Marina in Selbyville or Island Watersports in Fenwick Island.
Other bay day activities include scavenging for dinner – clamming, fishing, and crabbing are all fun ways to enjoy a day outside. You can even go fishing or crabbing right off of the fishing pier at Bayside! Nothing beats a blue crab, especially after spending the day catching them yourself.
Whether the bay or the ocean, there's nothing like spending a day on the water. And as we move into the local's favorite time of year – SEPTEMBER! – it's the perfect opportunity to take advantage of the natural beauty that our local beaches and bays offer. Take a day, be it a beach day or a boat day, to soak it all up…you won't regret it!