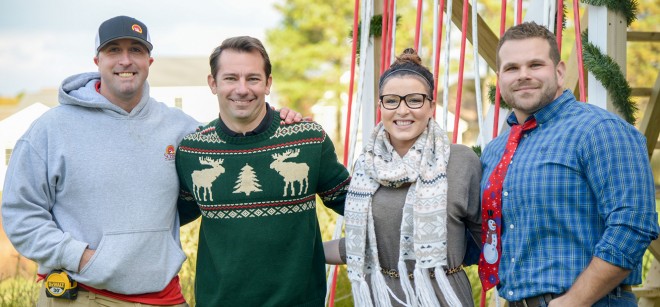 At Schell Brothers we like to start celebrating the holiday season early, whether it's a model-decorating contest, (Wagamons tied for 1st), or starting to decorate the massive Schell Brothers Christmas Parade float. One thing is certain; we've already started spreading holiday cheer to our newest home buyers at Wagamons West Shore.
The town of Milton also is getting into the holiday spirit! This Saturday is the annual Holly Festival in downtown Milton from 9am to 3pm. Swing by the Milton Fire Hall, where vendors will be selling handmade crafts to make your holiday shopping easier. The Milton Historical Society will be hosting a demonstration for attendees on how to make a traditional wreath. There is something for everyone at the Holly Festival even for the kiddos as Santa will be making an appearance from the North Pole!
The award winning Bryer model is decorated, the town is in the spirit and our Holiday incentives have started. Between now and December 21st, every new homeowner gets to celebrate the holidays early. By purchasing at Wagamons before December 21st, you can save $20,000 off the contract price and take advantage of waived homesite premiums. We also have a present waiting under the tree for all new buyers at Wagamons. Santa delivered presents like $2,500 towards your design selections, gift certificates to Home Goods, and much more. Buyers already have unwrapped incentives in our community, but we're not done giving yet. On December 22nd one lucky buyer from our communities will receive an additional $50,000 towards the purchase of their new home!
Don't wait until the last minute to come see The Bryer Model and take advantage of our big Holiday incentives at Wagamons West Shore.