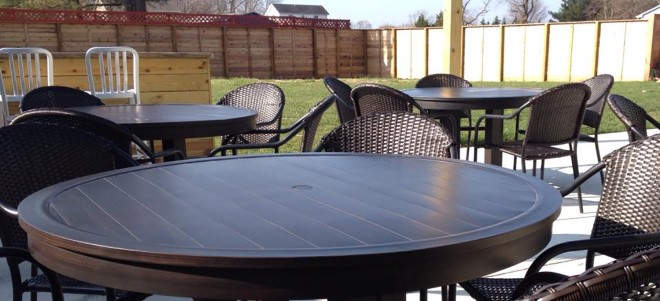 The Backyard is Milton's newest culinary addition. Starting with a coffee in the morning, maybe an espresso shot or 2 or 3, to unique breakfast bites like "The Dude", "Mrs. Potato head", and "Weird Egg" it's always a culinary adventure.
And it's so easy to stop by in the morning, when you leave your home in Heritage Creek or Wagamons West Shore, to grab coffee and a baked good. And it's not just breakfast, they are open for lunch and dinner as well.
I went there for the first time and was happy to see how much "local love" it was receiving. Service with a smile and a solid beer selection (makes sense with Dogfish Head being a stones throw away). And they are accommodating to families. While I was having dinner with my wife a large group came into the restaurant, half of the group being small children. And when their meals came out all of their faces lit up, as any kid's would after being served a plate full of their mac and cheese.
By the way, their mac and cheese, it's good. I ordered it for my wife. Who am I kidding? I ordered it for myself.
It's tough to pick a favorite dish or drink from The Backyard. It's something you will have to decide for yourself.  By the way, I dare you to leave before getting a dessert from the glowing baked goods display. You'll feel like a kid, face pressed against the glass, picking out your favorite treat.
And now that the weather has warmed, I'll be returning to sit outside on their back patio and enjoy my dinner under the canopy.

Photo courtesy of The Backyard