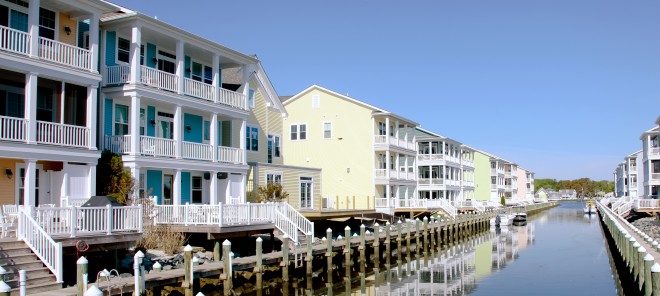 "Living at Sunset Harbour is paradise! Rich with all kinds of activities at our fingertips, we are able to create the lifestyle that is just right for us.
We may enjoy a quiet relaxing day at home, take a walk and talk with our neighbors, take a dip in the pool, watch the boaters, the kayakers and paddle boarders, or be more active and enjoy the waters. Our days are easily filled with any combination of fun activities that we love to share with family and friends:
Spot great white egrets and blue herons on an early morning kayak trip or during lazy afternoon paddle boarding.
Take a cruise down the Assawoman Canal into the Salt Pond and then down to Fenwick Island. Extend your cruise into the Assawoman Bay down to Ocean City, to enjoy dockside restaurants.
Take a boating trip north out to the Indian River Bay to enjoy a dockside restaurant for lunch, dinner or just afternoon drinks. Our favorites on Indian River are Paradise Grill, Serendipity in Oak Orchard, and Hammerheads at the Indian River Marina.
Take a slow and lazy boat ride north from Rehoboth Bay into the Rehoboth-Lewes Canal and reach the Delaware Bay at the other end.
Drop a crab pot at the end of the dock. The next night we've had up to 30 Maryland Blue Crabs for dinner while sitting back and enjoying the incredible sunsets.
What a life at Sunset Harbour!"
– Jacqueline Martini

Create the lifestyle that's just right for you at Sunset Harbour. Start now to be in by next summer.


Please specify a Flickr ID for this gallery