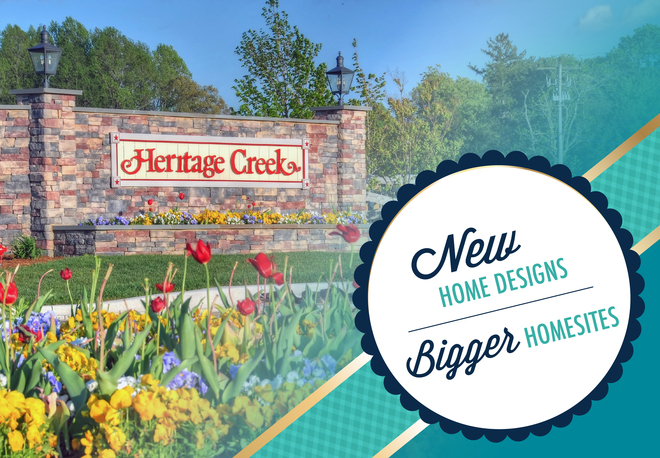 It's easy to visit Heritage Creek in Milton and fall in love with the beautiful neotraditional streetscapes, inviting front porches with irrigated flower boxes, natural gas heat, and low home maintenance.
And with the community pool and gym set to open around Memorial Day next year, our current and soon-to-be homeowners have even more to love!
The excitement at Heritage Creek doesn't stop there. We recently released a new phase of homesites offering new home designs for buyers who prefer larger property and more traditionally styled floor plans. To top it off, this new phase of homesites features pond views.
5 New Floor Plans
Introducing 5 new floor plans from our Courtyard Series, including The Sanderling, The Whimbrel, The Heron, The Kingfisher, and The Cassidy. These unique designs provide the ideal connection between indoor and outdoor living spaces with a more usable, private, and comfortable outdoor living space.