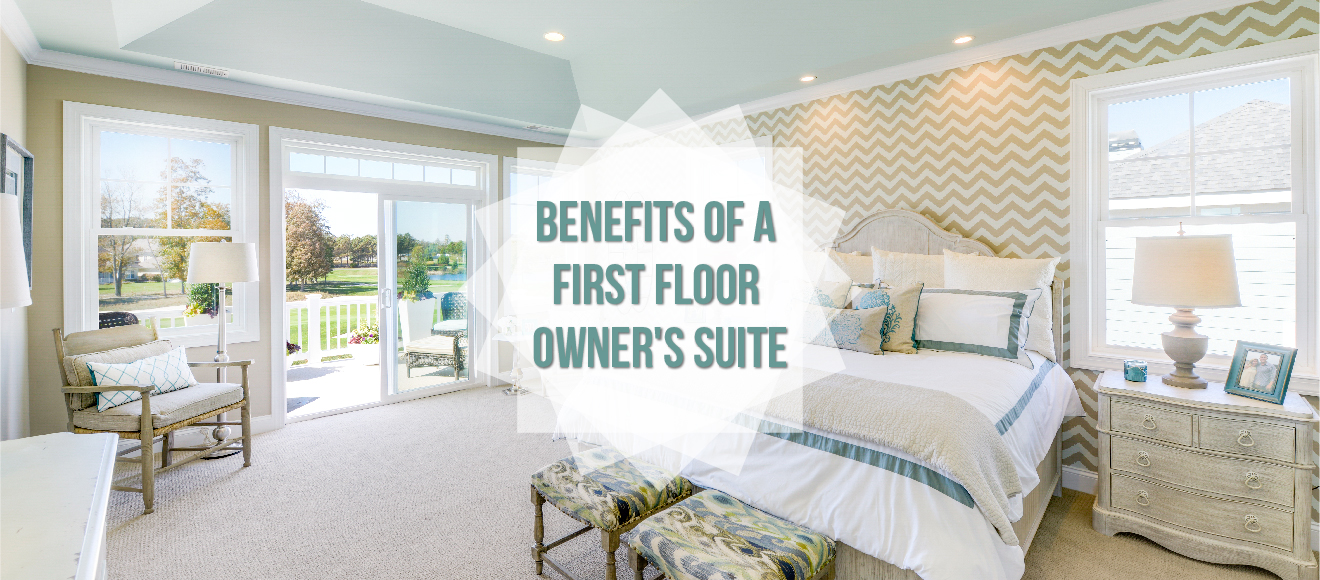 When you think of living in a first floor master floor plan, what comes to mind? Do you imagine being older? Not able to traverse the stairs anymore? Is it a consideration for the future when life on one level will be easier?
Well, times they are a changing! A first floor master bedroom is quickly becoming the obvious choice for Generation X, including those with a growing family. Historically, families have chosen upper level bedrooms or 'master-up' floor plans in order to be close to their kids, which stands to reason when you think about those late night "slumber parties" with your young children, or making that early morning stumble down the hall. While this may make sense for families with very young children, once parents have graduated to that next level of (slightly) more freedom, they're going all in on first floor masters!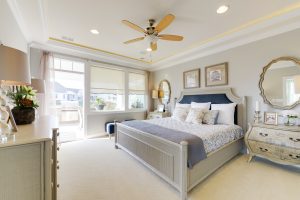 With a master bedroom on the first floor, living-spaces becomes a little more defined. For adults, this translates into added privacy in their bedroom and master bath.  For children, the space upstairs becomes more flexible, allowing for private bathrooms, playrooms, or even home offices, creating a win/win for the family!
Another appeal of the first floor master layout plays right into today's trend towards incorporating outdoor living into everyday spaces.  With the kitchen at your fingertips, it's so easy to grab your morning coffee, sneak back into bed to enjoy it, or step right outside your bedroom onto your patio to catch the morning's sunrise. Having access from your bedroom to the outdoor living space makes enjoying the beauty right outside your door seamless!  
Additionally, realtors often note that having a first floor master bedroom is a no-brainer for resale.  Given the aging baby boomer population, how can you argue that a first floor bedroom won't soon be a must-have for a wide range of lifestyles?  When it comes right down to it, a first floor master bedroom makes perfect sense for what you need right now, as well as what you'll need in the future, allowing you to "grow" in place!
If you're contemplating your next home's floor plan, give it some thought!  It might be just exactly what you need – now and later!
For a look at our master down (and master up) floor plans, simply click here. 
*Pictured are actual Schell homes with designs by Echelon Interiors!