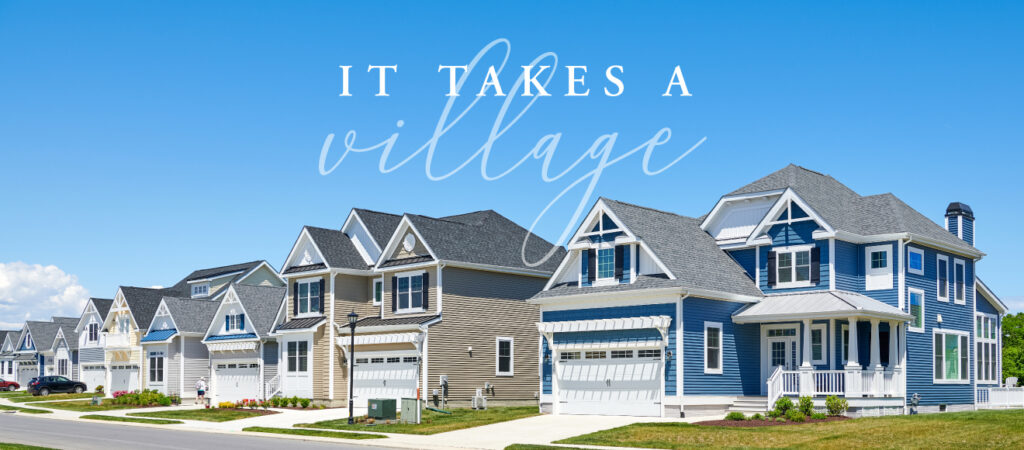 It can take a village to build your dream house. Just ask Michelle and Steve Levin, who just built a Schell home in the Governors community in Lewes. Their new neighbors helped them make sure it's exactly the home they want.
The Levins had built a Schell vacation home in Bayside, and while they were very happy with their house, a visit to Governors in 2021 soon convinced them that the Lewes neighborhood was a better fit for the lifestyle they were seeking as they moved closer to retirement. "We could jump into a lot of activities," said Steve. "It was an environment that we wanted to be part of, and we felt incredibly welcome."
The Levins had no problem selling their Bayside home and, in a stroke of luck, found a rental right in Governors where they could stay until their new home – Steve and Michelle chose the Jasmine model – was ready.
And that's when the fun began. As the Levins began to meet their neighbors – and join the biking group and launch another community book club – they were able to see how other families use the bright, open spaces in their new homes. "Everyone was kind enough to say, 'Come into our house, come take a look. Here's what we did and here's what we got,'" Steve said.
Should they add a sunroom to the back of their new home, or a screened porch? Sunroom fans talked enthusiastically about a light-filled spot for reading a good book or enjoying a cocktail (one neighbor calls her sunroom Bar Hemingway). The Levins visited several of them at different times of the day to see how the light changed.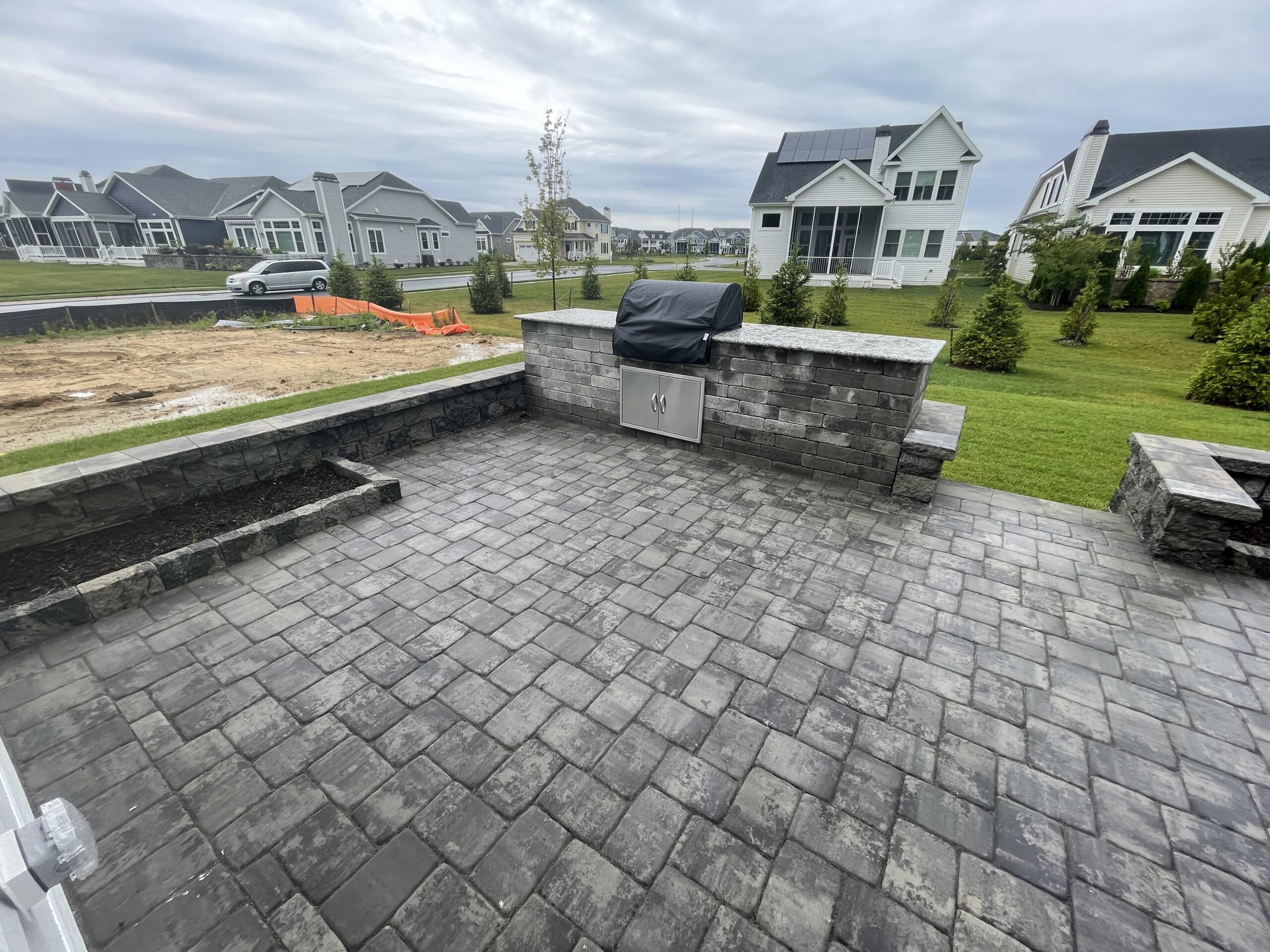 Team Screened Porch, on the other hand, talked up the breezes, the extra-high ceiling, and the feeling of being outdoors while protected from rain or bugs.
Should they finish the bonus room over the garage? Some neighbors turned that space into a roomy guest room with an ensuite bath, while others furnished it as a second family room. The Levins looked at them all as they weighed their options.
They also thought about fireplaces – should they go traditional, or more modern? Their neighbors had both. They considered whether to add more windows to the upstairs bedrooms. They admired one neighbor's built-in bookshelves and cabinets – should they add them to their own great room?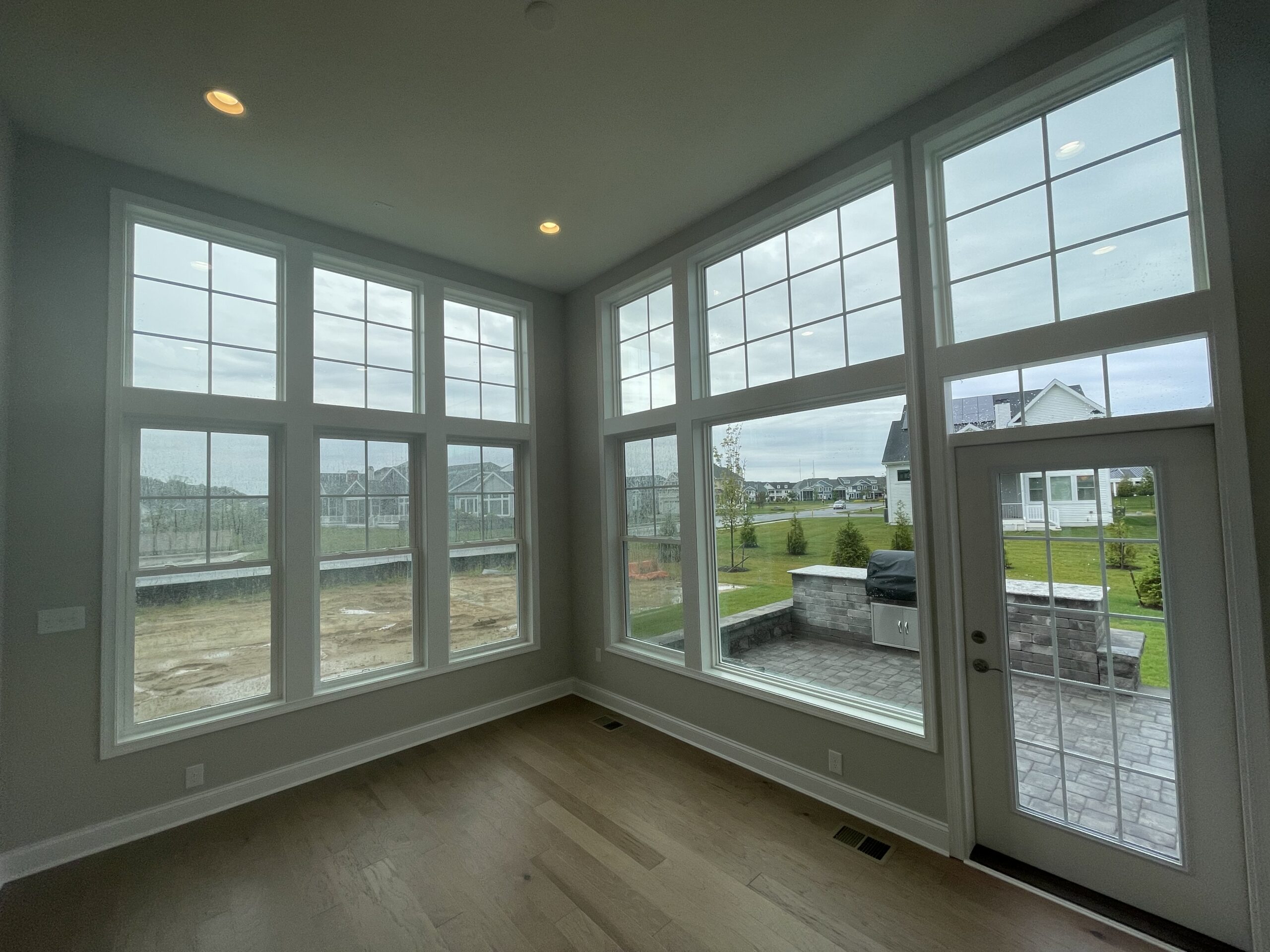 Being able to see these spaces and features in a real home gave them much more confidence as they headed into their design meeting – when new homeowners lock in their cabinet styles, carpeting, house color, and more – in the fall.
Finally, they got the word: Schell would break ground on their new Jasmine the second week in February. The Levins watched as the excavators scooped out the dirt to form the crawlspace.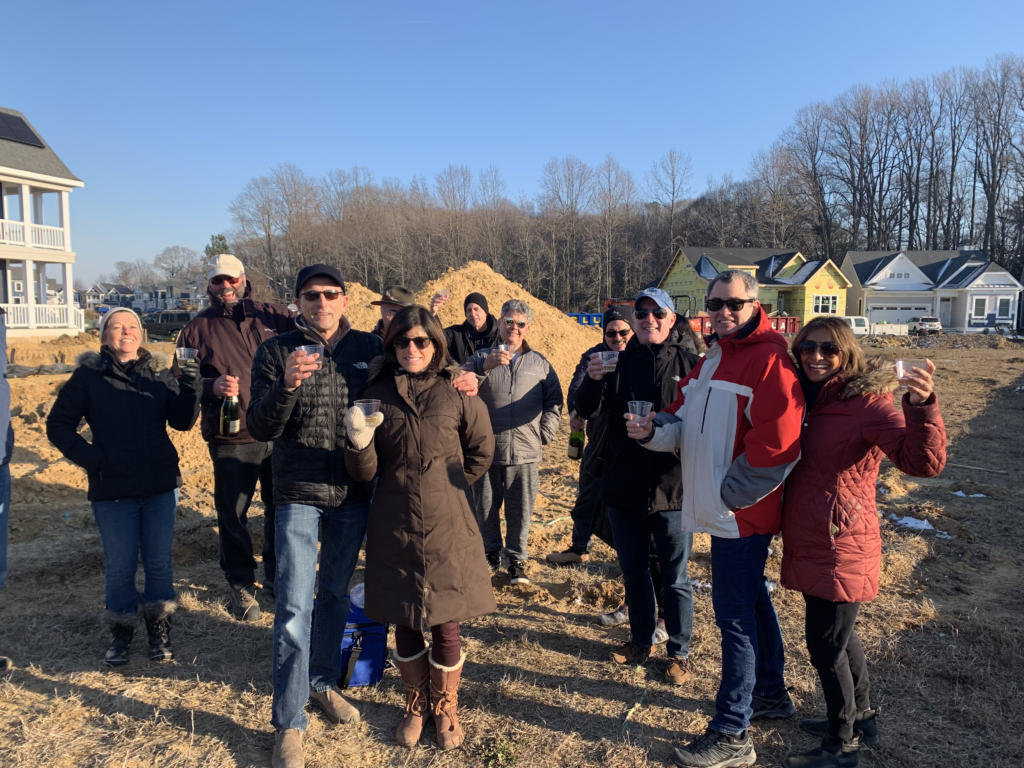 The very next day, the Levins' friendly (and very opinionated) new neighbors – now friends – joined them for sparkling wine on the building site as everyone admired the neat hole in the ground, which in a few short months would become a stone-fronted home with an extra-long garage, great room built-ins around a modern rectangular fireplace, and a window-filled sunroom.
The Levins moved into their new home in early July. And their friends are looking forward to a July 30 dinner party in their new digs, when they will take a tour of all the rooms before settling around the dining room table to toast again.