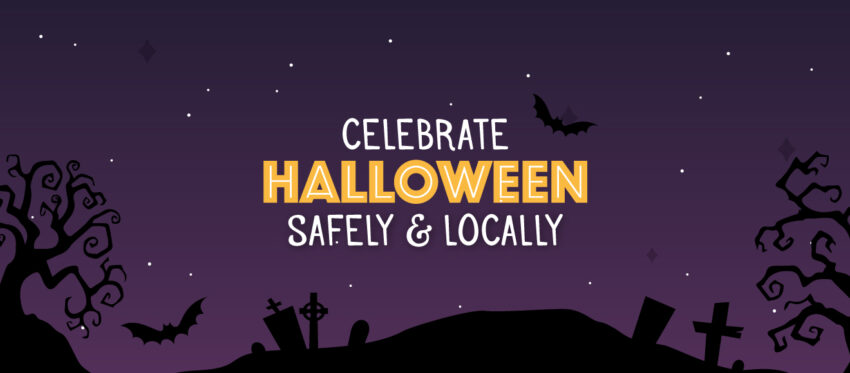 What will Halloween look like this year?
Halloween is supposed to be the spookiest holiday on the calendar in the US, filled with sweet trick-or-treating delights, festive costumes and, so many fun-filled activities!
But 2020 is not like most years. The majority of the most known Halloween Festivals have been canceled and restrictions have been applied in order to minimize the risk for virus transmission.
The State of Delaware has released guidelines regarding the safety of certain fall activities. Some of the high-risk activities are considered:
door-to-door-trick or treating
trunk or treat events that are organized in places where you can't maintain social distancing
hayrides with people from outside your household unless everyone is wearing a face covering and is 6 feet apart from non-household members
See more detailed guidance information for Delaware state
HERE.

Source: ymcade.org
The HAPPY NEWS is that Halloween is far from CANCELED. It may look a little bit different, but like this whole year, it will be a Halloween like no other!
Are you ready to track down some fun events for Halloween 2020 in beautiful coastal Delaware?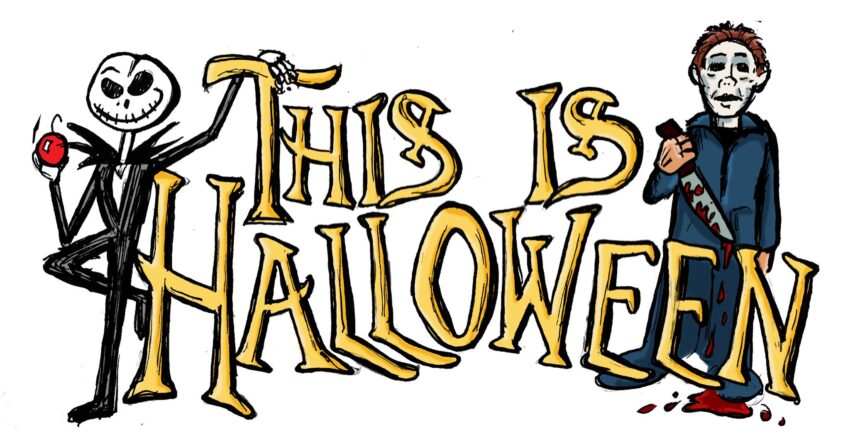 Here are a few safe social distancing Halloween events to get you started:
"THIS IS HALLOWEEN"- FAMILY OUTDDOR EVENT Hudson Fields
On Sunday, November 1st, the Revival House, Hudson Fields and, the Beebe Foundation will host another free outdoor movie event "This is Halloween". The event is free to the public but donations are accepted at the door with all proceeds going to Beebe Healthcare's Frontline Workers.
The event will feature food and beverage trucks, local vendors and artists, live music and other safely distanced fun activities including trick-or-treat bags for the younger attendees.
More details about the event HERE.
HALLOWEEN KID'S CABARET- The Milton Theatre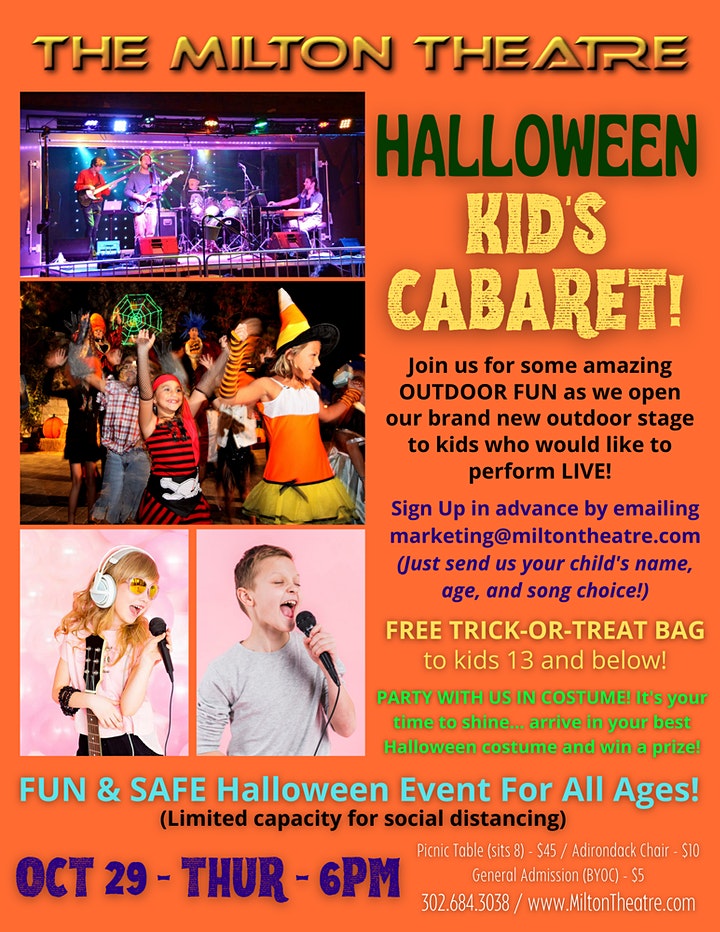 Milton Theatre Presents "Halloween Kid's Cabaret" outdoor event on Thursday, Oct. 29 at 6 p.m.
Kids, it's your time to shine! The Theatre is opening its brand-new outdoor stage to the kids who would like to sing their favorite fall tunes. Also, if you come wearing your costumes, you can get the chance to win exciting prizes.
Each child 13 years of age and younger will get a trick-or-treat bag of candy to take home with them!
For more details about the event click here.
JINXED! A Halloween Stand-Up Comedy Show! The Milton Theatre
Featuring Paul Lyons, Anita Wise & Keith Purnell, laugh your way out of getting jinxed in this spooktacular Halloween night of comedy.
MY CAPE FANTASY TRAIL- Cape Henlopen State Park
This year, due to the pandemic, The Fantasy Trail looks a little bit different. The Cape Henlopen Officials are inviting kids to keep the Fantasy Trail spirit alive and try some of the safe social distancing events they came up with:
My Cape Fantasy Trail Past
Share your photos and favorite Fantasy Trail characters from previous Fantasy Trails on Cape Henlopen Park Facebook/Instagram page using #MyCapeFantasyTrail
My Cape Fantasy Trail Present
Explore Cape Henlopen State Park in search of some Fantasy Trail backdrops. Take a picture in yours, your child's, or even your pet's favorite Halloween costume and post them on Cape Henlopen State Park page using #MyCapeFantasyTrail. Check their Facebook page for clues to the locations of these great photo ops.
My Fantasy Trail Future
Since they are already planning for Fantasy Trail 2021, they would love your help. Send them suggestions of what new characters you would like to see added to the trail. Your favorite character may be selected to update the trail for 2021!
YMCA FALL FESTIVALS
Dover YMCA – Trunk or Treat
Friday, October 30, 5:30 – 7:30 pm
This event will begin at 5:30 pm and is first-come, first-served – while supplies last.
Attendees will visit from car to car collecting treats! Be sure to come dressed in your Halloween best and bring a bag to hold candy and prizes. You won't want to miss this "spooktacular'" event!
Sussex Family YMCA
Friday, October 30, 6 -7:30 pm
6 pm – Costume Parade Contest
6:30 pm – Painting Pumpkin Patch
6:30 pm – Smore's Bar
SELFIE WITH THE GEORGETOWN SCARECROWS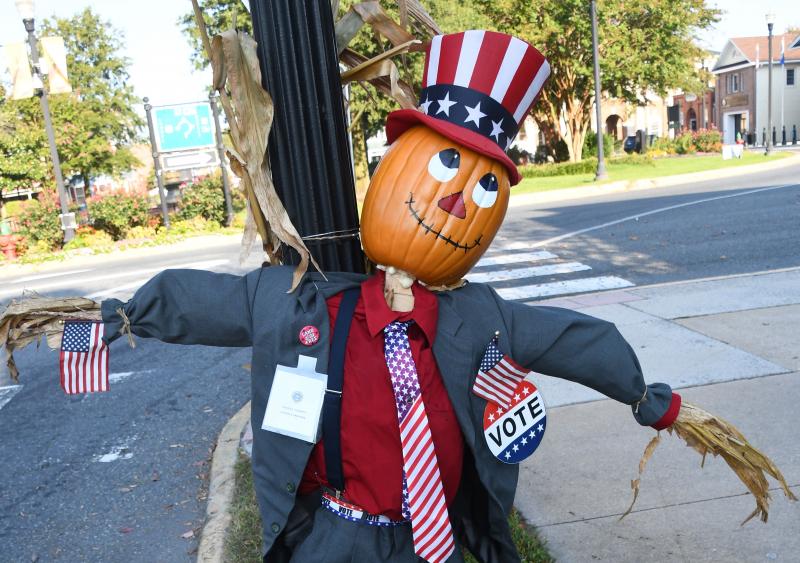 Georgetown scarecrows decorate downtown for the season!
The 8 scarecrows definitely add color to the downtown area as a part of the annual contest sponsored by Georgetown Arts & Flowers.
One more reason to enjoy the season! Go see them live or click here for a virtual tour.
THE BEST HALLOWEEN MOVIES FOR KIDS OF ALL AGES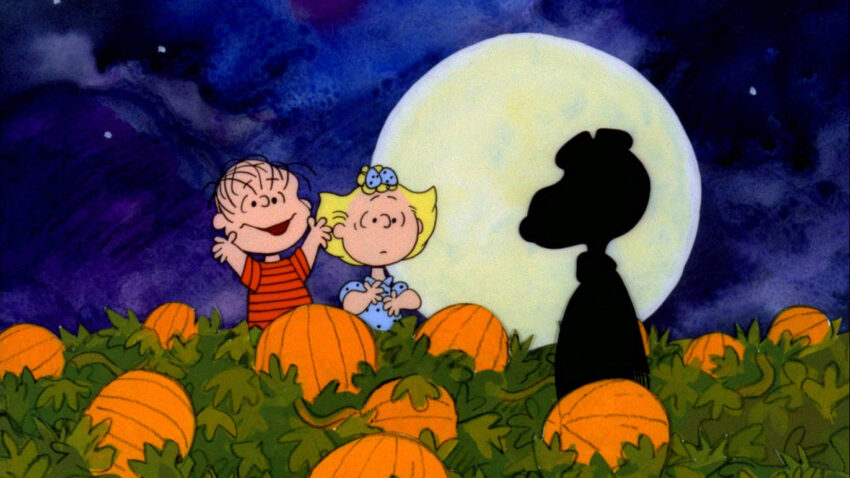 'Tis the season to be spooky, and our favorite Halloween movies for kids will help you get in the spirit!
HAPPY SAFE HALLOWEEN!

Source: cdc.gov