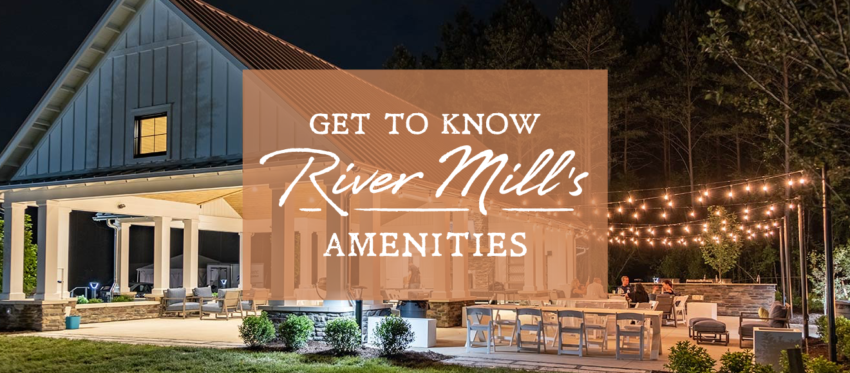 Imagine this scenario: it's a brisk Saturday morning in autumn. The leaves have all turned different shades of red, gold, and yellow, and the sky is a clear blue. It's the perfect morning for a brisk nature walk, so you walk outside of your new home and hop directly onto the trails. You walk to your heart's content throughout the neighborhood and along the Chickahominy River. You take in all of the fall smells and sights, maybe listen to your favorite music, wave to your neighbors who are also out walking or riding their bikes on the trails– maybe you get to pet a few dogs while you're at it!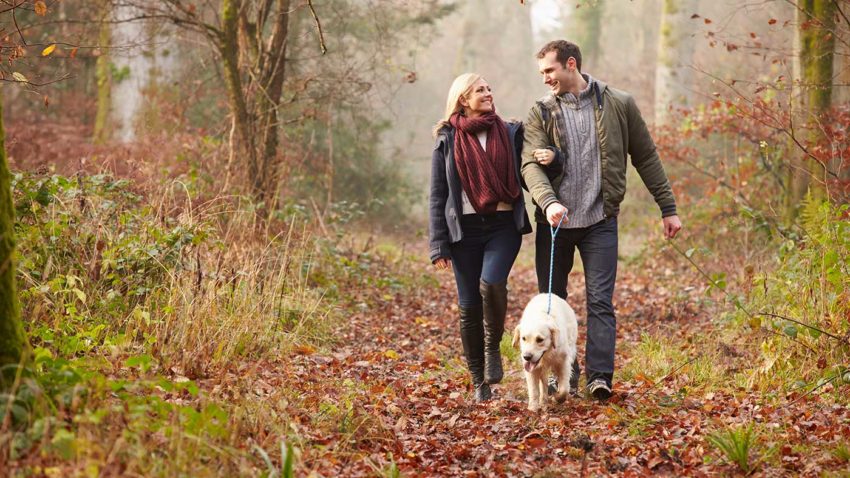 Later the same evening, you and your family take your golf cart over to the neighborhood clubhouse to grab a meal together. Maybe you bump into your friends who are also there, and you get to catch up with one another and discuss holiday plans over a pint or glass of wine. After dinner, you cruise over to the pavilion for s'mores over the fire and some star-gazing.
I mean, does that not sound like the perfect fall day? That's River Mill – our lovely and quaint little neighborhood tucked away by the old azalea farm in Glen Allen. It's Virginia's first ever Active RVA Certified Community, and we are so excited about it. Say goodbye to that new gym membership you were planning to get on January 1st (and then only use three times… cough cough). We'll have miles worth of dedicated walking and biking trails that weave throughout the community and along the river.
In addition to the active lifestyle our neighborhood offers, we have plenty of other fun and leisure-focused amenities as well. Whether you want to swim laps, or just read a book and have a cocktail by the pool, you'll be able to do so at the main amenity center. We'll have a large swimming pool, a pool house to go with it, plus the clubhouse. We'll even have an outdoor amphitheater dedicated for summer concerts for our residents. Of course if you're more interested in something like a good book and a nap, we even have a hammock park in the neighborhood. Yes really, a hammock park!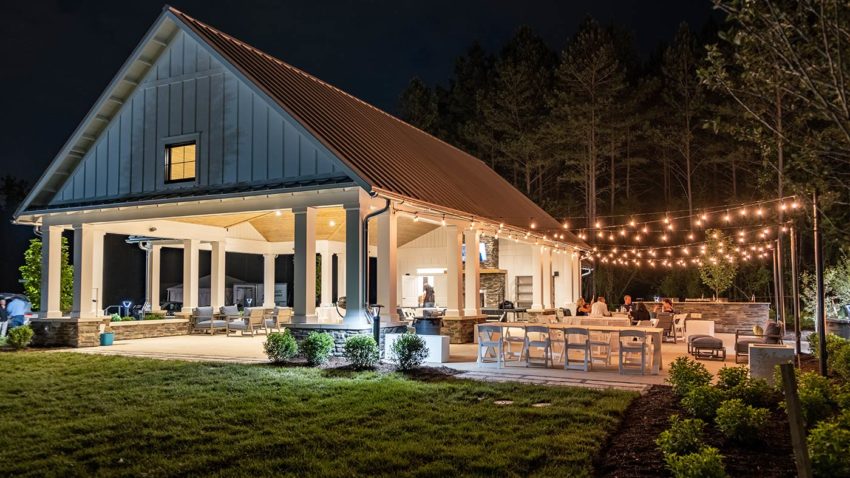 While some of the amenities are still in development, Mill Square Park is now complete & our homeowners are already taking advantage. Our Schellies hosted their own potluck in the outdoor kitchen area of the pavilion last month! There's a large fire pit where adults can sit and drink wine, and the kids can make s'mores. Even though we're a stone's throw away from major shopping & dining, the neighborhood itself is quietly tucked away – just enough that you can stargaze and truly enjoy the serenity of it all. So my only question is: what are you waiting for?