Knock three times, and if you have curiosity, the doors just might open. Stepping through the wooden arch of The Great STEMporium doorway takes us back to when Einstein discovered the theory of relativity, or when Stephen Hawking explored the black holes of space. It feels like the movies, but makes you realize that great minds and great science don't have to just be in the movies, they can be you.

The Great STEMporium is one of our many Schellebrity partners, eager to encourage parents to spend quality time with their kids, and for kids to explore the vast opportunities in STEM fields. Cari Miller, one of the owners and founders of the STEMporium, had a dream to open a business. Sitting down to dinner one night, she thought of the concept, 'nourishing one's mind.' With that, she developed the STEMporium, a restaurant style activity center where kids, along with their parents, can 'order' science. Miller thought to herself, "it's big, it's important, and it is a gift to the kids and to society right now."
The STEMporium engages parents and children right as they walk into the science hub. They are tasked with creating a seating chart for an awards ceremony where like-minded STEM founders must sit and discuss their work, and although she gives the kids plenty of hints, it's a task even I struggled with! Before entering the main activity hub, the kids investigate the anatomy of their parents (with the use of technology of course), often discovering that yes, mom does have a heart!
---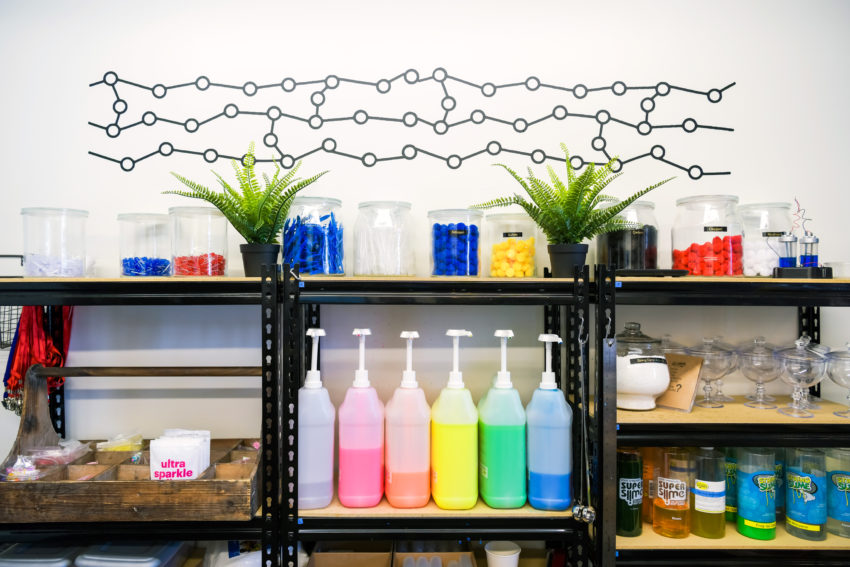 ---
It doesn't end there! The kids have a myriad of options to choose from, ranging from short 'appetizer' activities to longer 'entrées,' and even some take-home 'deserts.' A clock that tells time with water, a cardboard oven, and a lie detector are just some examples of the wonderful imagination Cari Miller threw into the STEMporium. Each activity comes with a career card that explains what field that activity would go with, how much that position makes in the market today, a short job description, and open-ended questions parents can ask their kids to get them thinking about it.
---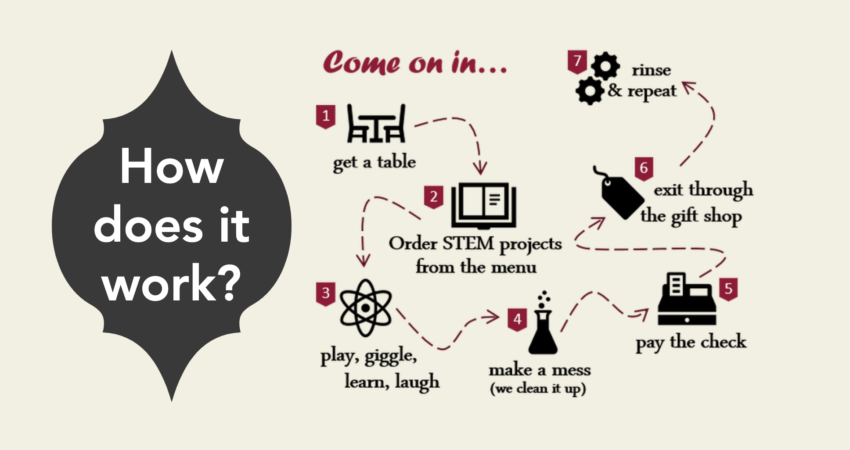 ---
Miller believes in the importance of STEM in the world today, and the idea that ANYONE can work in these fields if they are passionate enough about it. However, it's also up to the parents to nurture those passions and participate in the exploration of higher learning in their young children. Something as simple as a bead necklace with colors representing binary language is a way to encourage that exploration!
If any of this sounds interesting to you, and you don't have a child to chaperone, don't worry! Friday nights the STEMporium hosts Sip & Science from 6pm to 9pm where adults over the age of 21 can BYOB and do some science! It's never too late to foster your love for STEM fields! The STEMporium also offers its space for events and field trips, nurturing science through community.
---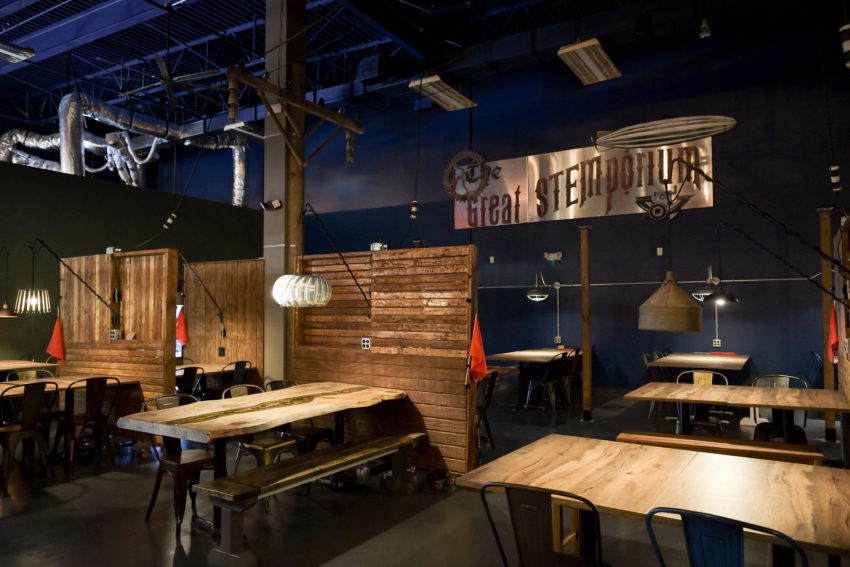 ---
Prices vary depending on the activity, so check out their website to learn more! And check out our Schellebrity website to learn more about the many opportunities we have for our homeowners. Right off of route one is a world of science and discovery ready for you to explore!